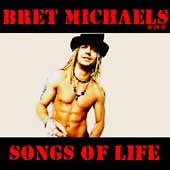 by Linda Spielman
I think that with all the support groups out there in the world, I may start one for people who secretly still love hair bands. I can picture the group now at their first session; yuppies, reformed groupies, parents, mullet sporting men & women, all walks of life sitting in a circle with their Winger, Warrant and Poison tour shirts on freely admitting they still love these bands.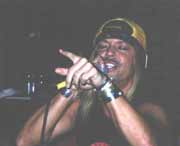 This mythical scenario may have been plausible a few years ago with the popularity of grunge, gansta rap and pop driving those underground who love and/or grew up with the 80s hair bands. However, I along with many others are freely coming out of the closet and forking over our hard earned money to still see Slaughter, Poison, Winger and yes even the Bret Michael's solo tour. We no longer need to feel guilty for liking this music we grew up on. Just like any other generation, we now look back fondly on the bands and songs that created a musical time capsule for our lives. Sorry I can't say I look back at my horrible fashion, makeup and hair styles as fondly as I do the music.
I truly have always believed "Rock Stars" are born to do what they do. It takes a certain charisma, charm and talent to move the masses through music.
Yes, any singer can be trained to have stage presence. But can you honestly say you could envision the likes of Bono, Springsteen, Steven Tyler and Bret Michaels working 9-5 desk jobs? There is just something about these artists, along with a few others that proves my point that "Rock Stars" are born not made.
Growing up in the 80s, Bret Michaels was the epitome of a Rock God. Although Motley Crue was around a few years before Poison broke out onto the LA bar scene, Poison seemed to segue into mainstream MTV and radio a lot quicker. The catchy party songs, flamboyant videos and large arena tours cemented the band as stars as well as the butt of many jokes over the years.
Despite years of jeers by the critics, Poison still manages to sell out countless shows during their summer tours. Currently, Bret Michaels solo club tour is doing much of the same across the country.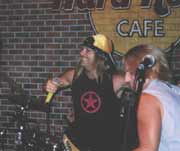 "It's always good coming back to my hometown," as Michaels greets the sold-out crowd at the Hard Rock in Pittsburgh, PA, sporting a Steeler's baseball cap. Although Poison originally started in the Harrisburg area, Michaels himself is a Pittsburgh native growing up in nearby Butler County. And as to be expected, the audience was a melting pot of every walk of life, including some members of the Steelers football team. In typical "Rock Star" fashion, Michaels was not going to scrimp on amp power for this show. Backed by the band American Anthem, the show had as much guitar and voltage as any previous arena show on a stage the size of my kitchen. For many fans this was probably the closest they've gotten to the 80s icon. The intimate setting allowed for much more audience interaction than Michaels has experienced in many years since his days of playing The Roxy, Gazzarri's & The Whisky on Sunset Blvd. Trying to figure out if Michaels or the audience was having more fun during the show was a bit futile. However, it was obvious that Michael's was thoroughly enjoying the opportunity to get back to playing clubs.
Since it was a solo tour, I wondered how much of the set list would be familiar to me as well as the audience. Bret's solo album "Songs of Life" contributed to about a third of the show which included songs: "Menace To Society", "Party Rock Band", and "Raine" (named after Michael's daughter). The rest of the show was a collection of many classic Poison favorites like: "Talk Dirty To Me", "Unskinny Bop", "I Won't Forget You", "Fallen Angel", "Every Rose Has It's Thorn", "Your Mama Don't Dance", and "Something To Believe In"; which Michaels dedicated to all those serving in the military this holiday season.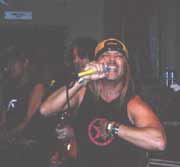 Since nobody really wanted to leave, Michaels and the band decided to treat the audience to a few covers. "Knocking On Heaven's Door" and "Honky Tonk Woman" got the crowd singing right along with the band to end a perfectly "Rock Star" evening at the Hard Rock. After wishing the crowd a joyous holiday season and again telling everyone how good it was to play a hometown gig again, Michaels reassured everyone to expect another summer Poison tour in 2004.
So all of you out there who laugh at all of the fans who love 80s hair bands, you know you love them too. It's OK, we forgive you, just don't ask us to borrow any of our CDs or want to wear our old tour shirts. We don't share well.






More Bret Michaels



Photos by Linda Spielman