Temecula: Southern California's Wine (and Music) Country, Part 2


We visited Palumbo Family Vineyards & Winery in Part 1 of our three-part series about some of our favorite wineries in Temecula where there's also a connection to the music business. Our second stop finds us at Wiens Family Cellars where, between sips of wine, we learned about the owner's substantial background in the music business.

Wiens Family Cellars
The word "family" in this winery's name isn't there just for looks; the operation is run by more than 40 members of the Wiens extended family, including winemaker and viticulturist Doug Wiens and owner and general manager Jeff Wiens. Jeff actually had two very interesting careers before he got into the wine business; he was a senior industrial engineer in the aerospace industry and a longtime professional musician.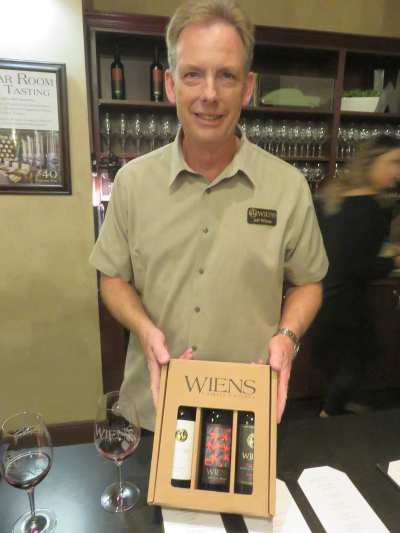 Jeff Wiens
Wiens Family Cellars is now "home of the Big Reds" but long before Jeff Wiens was involved with Big Reds he was making a big noise in various bands including Autumn, Return, Diana and the Beatbox and perhaps most notably, new wave band Elik Pink and the Dolls. These days Wien's fondness for music has a nice outlet right at Wiens Family Cellars as he now produces concerts at the facility, including a summer concert series that will bring Jefferson Starship to the winery on Aug. 17 and the legendary Los Angeles band X on Aug. 24. Ticketing options available for these shows include general admission, VIP admission, and two VIP table options.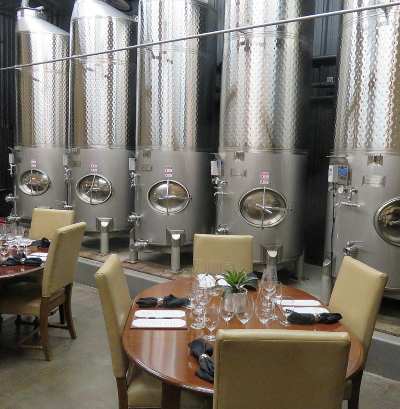 Wine and dine at Wiens Family Cellars
Other upcoming special events at Wiens Family Cellars include a "Pick Up Party" on Aug. 16, "World of Wine 2018" on Aug. 25 and "September 2018 Wiens Wines & Words" on Sept. 12. The Pick Up Party, for Wiens Wine Club members only, will include a sampling from the normal tasting list, sampling of the latest wine club offerings and light food and appetizer servings. World of Wine 2018 is a taste-and-mingle affair where guests will sample six wines paired with internationally-inspired foods, all to the sound of flamenco music. Lastly, the September 2018 Wiens Wines & Words event brings the party in the form of a themed evening based on the pairing of a wine with a book. The Sept. 12 event will feature a 2016 Dolchetto and "The Innocents (A Bruno Jackson Thriller)" by David Putnam as well as an opportunity to discuss thoughts on both.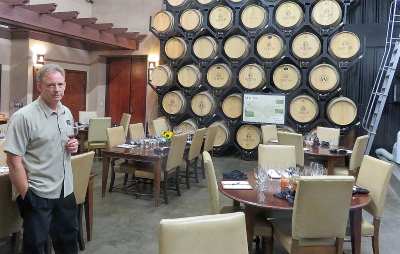 Wiens Family Cellars
While Wiens Family Cellars always has special events in the works, they are of course open to the general public for tastings on a daily basis, and information about joining the wine club is available in the tasting room and online. For more information on Wiens Family Cellars and all the fun you can have there with wine and music, go here
To plan your visit to Temecula go here

.

---
...end