Go Nuts for Florence, South Carolina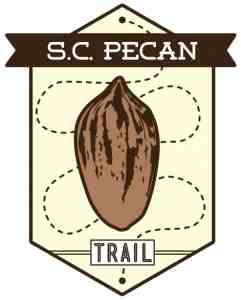 Everybody goes a little nuts once in a while, and some folks actually mark their calendar with a reminder that when April rolls around, it's time to get nutty. April is National Pecan Month and there's no better place to celebrate than in Florence, South Carolina, the hub of the South Carolina Pecan Trail.
The pecan has been designated a heart-healthy food by the American Heart Association, so keep that in mind when you're visiting any of the more than 20 restaurants in Florence that are spotlighting recipes made with pecans all month long. Want to try some pecan pesto? Find it at Local Motive Brewing. If you fancy a pecan pie martini, head for Victors. And of course you'll want some dessert; a slice (maybe two?) of white Russian pecan pie awaits at Julia Belle's. Similar goodies are on offer all along the pecan trail.
Adding to the fun is the fact that you can earn some swag while you're going nuts with pecans. Before you hit the pecan trail, stop by the Florence Convention and Visitors Bureau and pick up a "pecan passport." Get the passport stamped at every participating venue that you visit and then turn it in for free goodies. A T-shirt, a drawstring bag and a nutcracker are awarded to pecan fans based on how many stamps are accumulated in the passport. That's one more good reason to go nuts!
For more information on the South Carolina Pecan Trail go here
Ideas for other fun things to do in Florence are here

.

---
...end