The Detroit Music Weekend


The Detroit Music Weekend took place June 14-17 in the city's sports and entertainment district, a thoroughly revitalized part of the city that was accordingly packed with fun seekers for the duration of the festival. A gala and a day to honor musical group The Jacksons, complete with a tribute concert and the bestowing of "keys to the city" to Tito, Jermaine, Jackie and Marlon Jackson, led up to a full day of free concerts on Sat. June 16.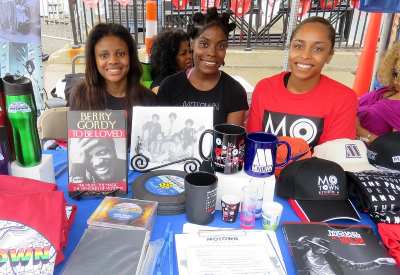 Motown in the house!
The Detroit Music Weekend was about more than just music, and dozens of merchants located adjacent to the festival participated in a "marketplace," a coordinated effort to showcase the vibrancy, uniqueness and Detroit-centric aspects of the area's eateries, taverns and boutique and specialty shops. The area around the festival's main stage was blocked off and restricted to pedestrian use only and while not attending a concert, festival-goers needed only to take a short walk to visit an array of food trucks, information booths and stalls selling locally-made products.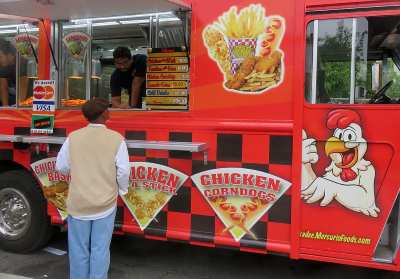 Food truck
On concert day the music started flowing in the early afternoon and continued until after 10 pm. Shows took place on five stages, and all performers were either from Detroit and vicinity or had a strong connection to Detroit. Performers on the main stage included Detroit's own Gasoline Gypsies who treated the audience to their new songs "Walking Trouble" and the southern rock-tinged "Freaks and Non-Believers" before Mark Farner, formerly of Grand Funk Railroad, took the stage to play a selection of GFR hits including "Rock & Roll Soul," "Foot Stompin' Music," "Bad Time," "We're an American Band," "The Loco-Motion" and "Some Kind of Wonderful." Farner ended his show with "I'm Your Captain (Closer to Home)" and a cover of Neil Young's "Ohio."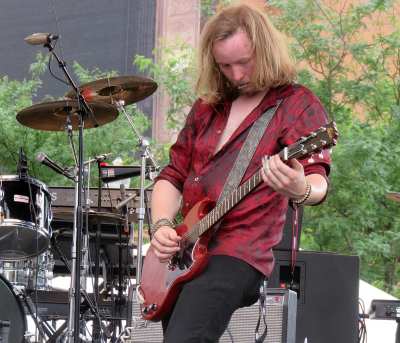 Gasoline Gypsies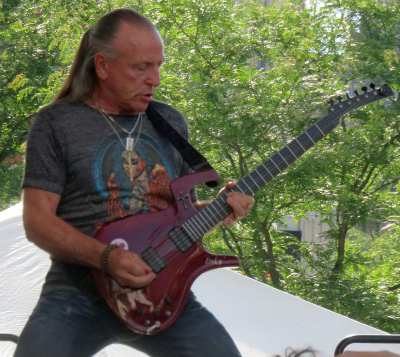 Mark Farner
The Ben Daniels band took the stage after Farner and their set of Americana and southern rock was a family affair. Daniels' set included cuts like "Santa Fe" and a take on Neil Young's "Harvest Moon," and his wife Amanda joined in to sing on "Monkey Business" and duet on the Johnny Cash classic "Jackson."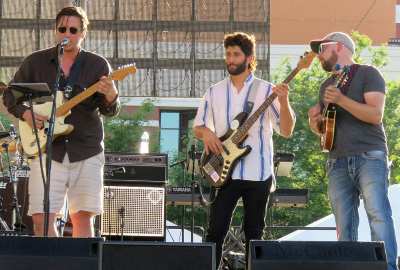 Ben Daniels Band
Then Jeff Daniels, perhaps more famous as an actor than as a musician, joined the band to play a set of blues and a couple of classics like "I Heard it Through the Grapevine" and "Last Train to Clarksville." The main stage closed out with a set by the Jacksons, who played hits and favorites including a few songs originally performed by their late brother, Michael Jackson.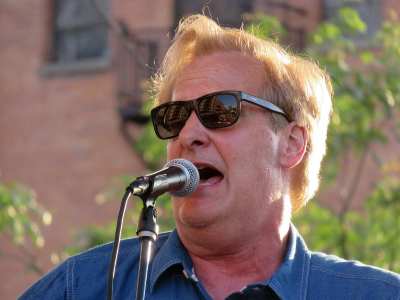 Jeff Daniels
Some up-and-coming artists also got a brief spotlight on the main stage, like Ali McManus who sang her new song "Unbreakable." The main stage also hosted a performance by two members of the Complexions Contemporary Ballet troupe who danced to music from the Stevie Wonder album Innervisions. Dozens of acts played elsewhere as stages hosted a wide variety of acts ranging from students from the Detroit School of Rock to accomplished players like violinist Alex Way, who showcased both instrumental and vocal cuts from her Phases EP.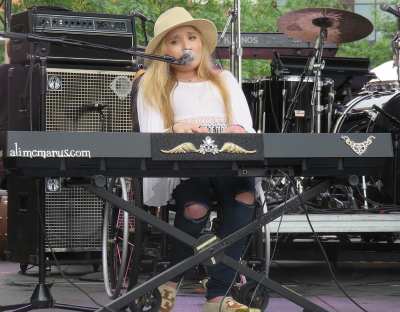 Ali McManus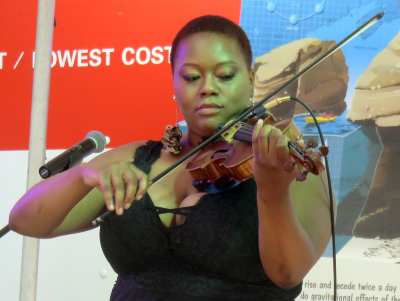 Alex Way
For Detroiters the Detroit Music Weekend was a proud look at some of the city's musical history and a glimpse of its future; visitors on the other hand got a good look at some of the incredible talent that is part of an arts community that is playing a major role in the reshaping of the once again great city. Most of all the Detroit Music Weekend was a lot of fun for everybody.
Information on the 2019 Detroit Music Weekend will be published here.
For information about all the other fun things to do in Detroit go here.

.

---
...end