Boise, Idaho's Treefort Music Fest


The 2017 Treefort Music Fest took place March 22-26 in downtown Boise, Idaho and it was a resounding success by any measure. Only in its sixth year, Treefort presented shows by hundreds of bands while also offering plenty to do for fans of everything from film to yoga. The very first show to happen this year was a "secret show" by psychedelic desert rockers the Meat Puppets; the band played their full electric show late in the evening on opening day but the secret show, announced only hours before it took place, was an acoustic affair that played out on the stage inside Boise's hip record store The Record Exchange. The Meat Puppets not only treated the audience to career-spanning songs like "Plateau" and "Comin' Down" along with "Snow" and "Movin' On" from front man Curt Kirkwood's solo album Snow, they also stuck around to meet fans after the 35-minute set.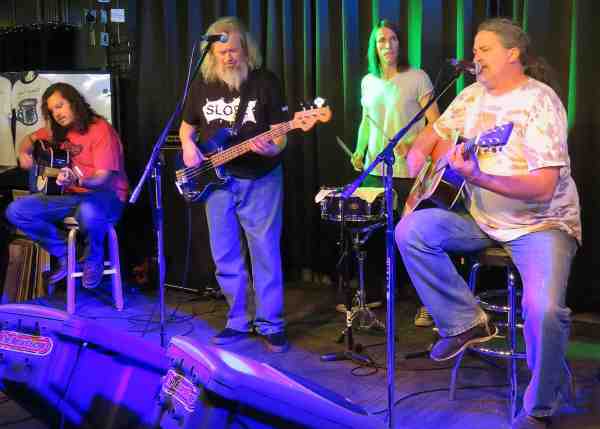 Meat Puppets
The secret Meat Puppets show opened the floodgates for all the fun that would happen for five days at various venues around downtown Boise, and hundreds of performers took to the stage in that time. And there was a little something for everyone in a line-up that featured showcases by groups like Weaves, UK band Happyness, Courtney Marie Andrews, the Death Valley Girls, rising Warner Brothers stars Rituals of Mine, Magic Sword, Trout Steak Revival, Open Mike Eagle, the Coathangers, Weeed, Deafheaven and Kosha Dillz. Rocker grrls Thunderpussy appeared as did the always-quirky Jonathan Richman. Angel Olsen, Mac DeMarco, Andy Shauf, Kishi Bashi, Lizzo and JMSN also put on shows. Dozens of regional and Boise-based bands also appeared at Treefort which is known as a "festival of discovery."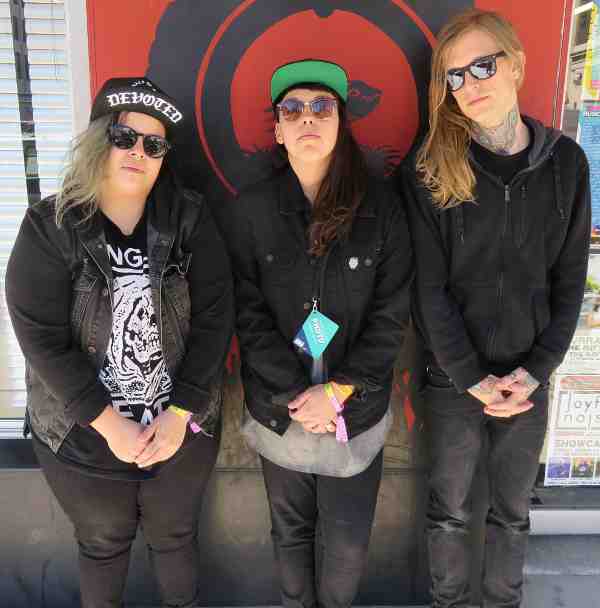 Rituals of Mine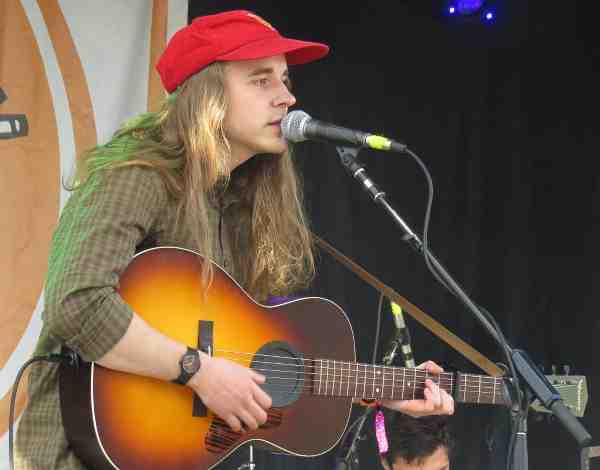 Andy Shauf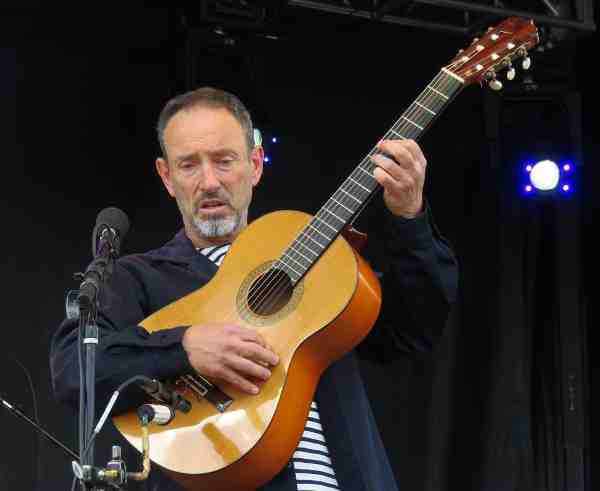 Jonathan Richman
While the first few days of Treefort revolved around the musical showcases and activities at Filmfort (film screenings and Q&A) Storyfort (interactions with authors like Willy Vlautin) and Hackfort (presentations by movers and shakers of the tech industry) the festival really kicked into high gear on Friday when the Main Stage opened and an entire street party sprang up along with it. Set aside for shows by the most well-known acts like Richman, Olsen, the Album Leaf and the Growlers, the Main Stage is adjacent to places for festival-goers to socialize, like Alefort (local and craft beers) and Foodfort (small plates from Boise's best chefs.) A dozen or so food trucks lined the (closed off) street next to the Main Stage where businesses like the Boise Co-Op were also on hand to dish out free snacks, drinks and swag to all comers.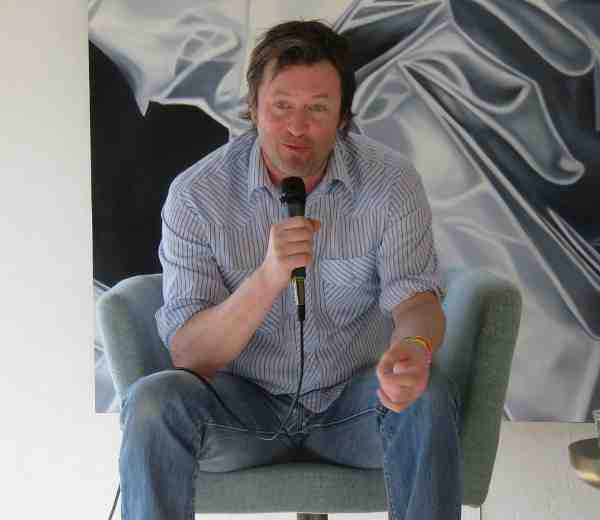 Willy Vlautin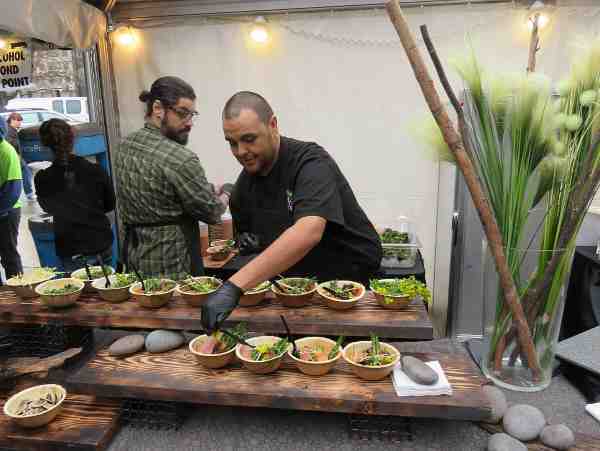 Foodfort
Speaking of free, while many of Treefort's shows required the purchase of a wristband to get in, the fest was also a bonanza for those seeking free music. Most but not all of the free shows, generally put on by acts also playing at paid events, took place during the afternoon. These "day parties" took place daily, with some happening at places like the Woodland Empire brewery while others took place at nightclubs such as Neurolux where a showcase with acts like L.A.'s Billy Changer and Michigan's minihorse did a little cross promotion for this fall's Music Tastes Good festival in Long Beach.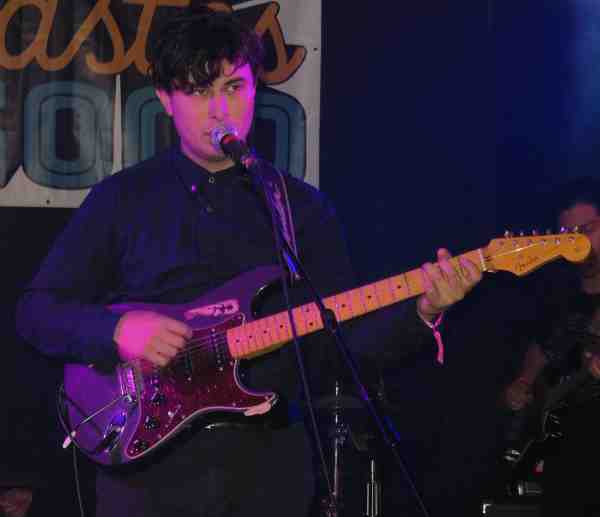 Billy Changer
With Kidfort offering activities for children and Skatefort providing fast-paced entertainment for all, Treefort offered festival-goers of all ages plenty of ways to stay busy between musical performances. Boise generally experiences mild weather during Treefort and all of the festival venues are within walking distance of one another, so navigating the fun is simple. If you'd like to join in next time, the details of the 2018 Treefort Music Fest will be posted here
For ideas about other things to do in Boise go here

.

---
...end