Travel News, Trips and Tips April 2017


Now that spring is upon us, the weather will soon be ideal for road trips. With that in mind, here are some suggestions for things to do when you hit the road, and some products that will help you out along the way.

myCharge Portable Chargers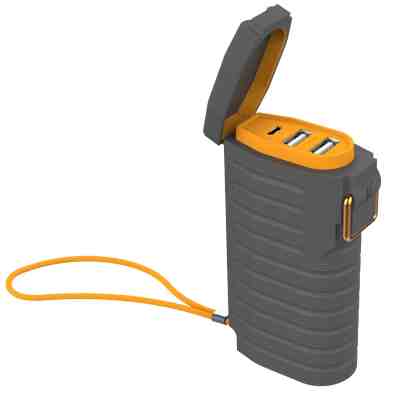 In this age of personal electronic devices it's really depressing to be raring to go and find out that your phone isn't. The perfect way to battle dead battery syndrome is with a portable charger from myCharge. myCharge has more than 25 different chargers available, beginning with the Hub Series which has built in Apple Lightning and micro USB cables with various models being available for smart phones, smart phones and tablets, or smart phones, tablets and USB devices. The Razor Series, with models for smart phones or smart phones and tablets, comes with one or two built-in USB ports depending on model. We tested a couple of different myCharge portable chargers and can highly recommend the AMP Series Amp-Prong Plus charger; it plugs into the wall to take a charge and has two USB port outputs so you can use it to charge two devices (smart phone, tablet) at a time. We also like the All Terrain+ model; it is a rugged military grade charger in a waterproof, dirt proof, temperature proof and shock proof case that charges via a USB port and that can charge two devices at once. All myCharge portable chargers (including the Style Power Series for fashionistas) come pre-charged and, depending on model, have up to 5X battery power. The chargers also recharge much faster than most. Available for purchase here.
Sunny Sunscreen from Babytime!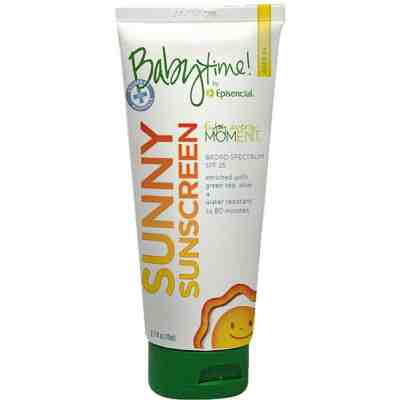 Everyone knows the danger of going without sunscreen and that danger goes well beyond a painful sunburn that can ruin a holiday outing. But gone are the days when you can use just any old sunscreen. Sunny Sunscreen from Babytime! has got you covered, in more ways than one! Formulated for use by adults although it is completely safe for babies, Sunny Sunscreen is a non-greasy, unscented SPF 35 lotion that protects from UVA and UVB rays and that's water resistant for 80-minutes. Speaking of water, Sunny Sunscreen is environmentally friendly---its ingredients will not cause harm to coral reefs or other delicate inhabitants of the ocean. Sunny Sunscreen comes in a 2.7 fluid ounce tube so it meets the TSA's guidelines for what you can put in carry-on luggage. Purchase Sunny Sunscreen here.

Stumpy's Hatchet House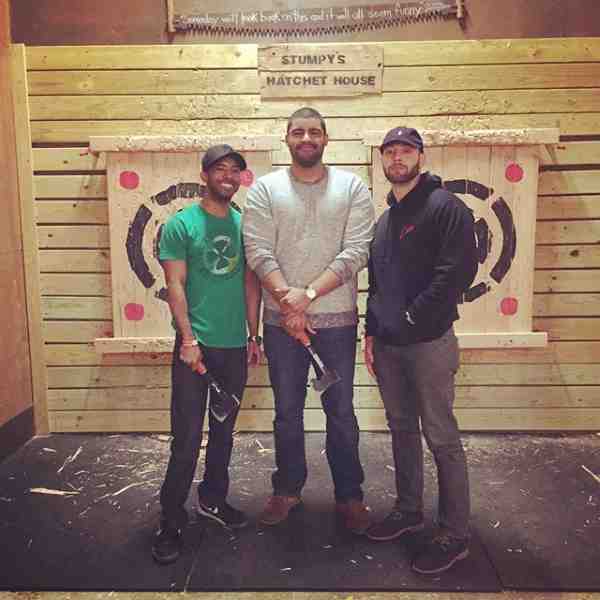 The place has a name that conjures images of something that college kids might stumble across in a B-grade horror film, but actually Stumpy's Hatchet House in Eatontown, New Jersey is where to go to safely learn the art of hatchet throwing. Stumpy's offers two-hour sessions (where you can bring your own booze) and also specializes in "bury the hatchet" parties where your group can honor someone who's moved on from an ex, said good riddance to a job or overcome an illness. Stumpy's is only open Weds.-Sun. (with the exception of party bookings) and reservations are required for parties of four or more persons. For more information go here.
Shore Lodge in McCall, Idaho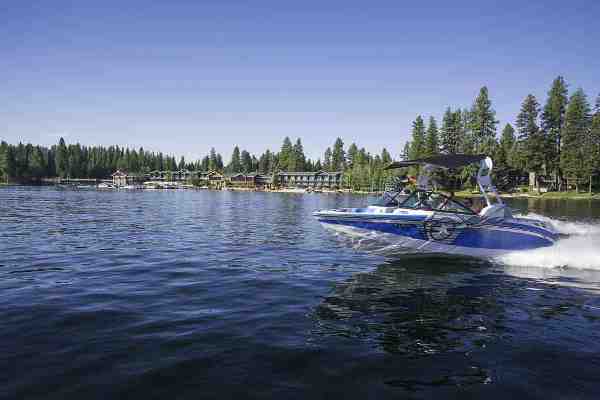 Spring has sprung in the mountains of Idaho and at Shore Lodge in the "hidden mountain town" of McCall they're standing by with all kinds of fun things for guests to do. Shore Lodge has a private marina where paddle boards, jet skis, kayaks and boats are available and for landlubbers there's a private golf course. Some of the off-property excursions on tap include a visit to Gold Fork Hot Springs, a fly fishing adventure on the Salmon River and trail riding on a fat tire bike. If you'd rather spend your visit in an even more relaxed mode, Shore Lodge's The Cove full-service spa, complete with indoor and outdoor salt immersion pools, might be just the thing for you. Of course everybody has to eat; Shore Lodge has a Rocky Mountains-inspired menu at The Narrows restaurant, and come huckleberry season (July-ish) they'll be using the berries in many of their special gourmet dishes. To make a booking at Shore Lodge go here.

.

---
...end