The True/False Film Fest 2017


The True/False Film Fest took place in Columbia, Missouri March 2-5 and once again the annual celebration of the best new documentary films was a crowd-pleasing success filled with fun and surprises. As in past years, the festival took place in downtown Columbia where films were shown in theaters as well as venues that became theaters just for the duration of the festival, like in the ballroom of the Tiger Hotel which temporarily became the Forrest Theatre.

The films shown during True/False always have a wide-ranging subject matter, and this year's roster included such thought-provoking documentaries as "Rat Film," a study about the ghettoization of rats in Baltimore that draws a parallel to humans, "Lindy Lou, Juror Number 2" where Lindy Lou Wells, having served on a jury that sentenced a man to death 20-years ago, seeks to reconcile her remorseful feelings by seeking out her fellow jurors, and "Safari," an all-too-vivid chronicle of hunters legally stalking big game in Africa.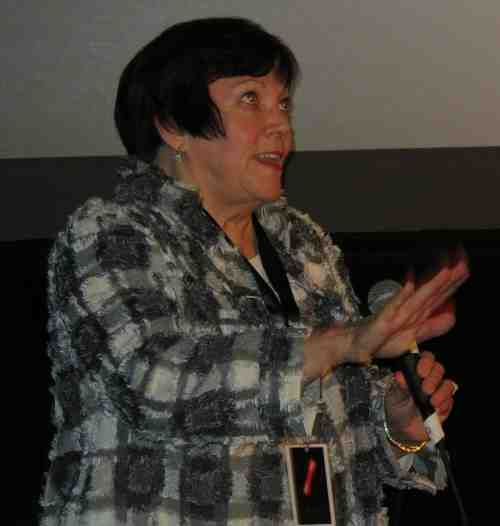 Lindy Lou Wells
Some of the other buzzed-about docs shown during the festival, most of which the rest of the country will not have a chance to see until later this year, include "Step," "Manifesto" (with Cate Blanchett) "Distant Constellation," "Dina," "Do You Wonder Who Fired the Gun" and "Casting JonBenet." As is generally the case with True/False screenings, the director, editor, or subject of a film is often on hand to participate in a post-screening Q&A session. In the case of "Lindy Lou, Juror Number 2," director Florent Vassault appeared to answer questions and apprise the audience that the film was having its public debut at True/False; he further surprised the crowd by introducing Wells who was also seeing the movie for the first time. Similar scenarios played out at screenings of other films throughout the festival's four-day run.
Music always plays a big part in True/False and this year buskers performed before each ticketed screening as well as at various showcases, some of which were free. Most acts played multiple times, so if fans missed a performer like the rising Americana player Jack Grelle at one show, they could simply check the True/False booklet for his next show.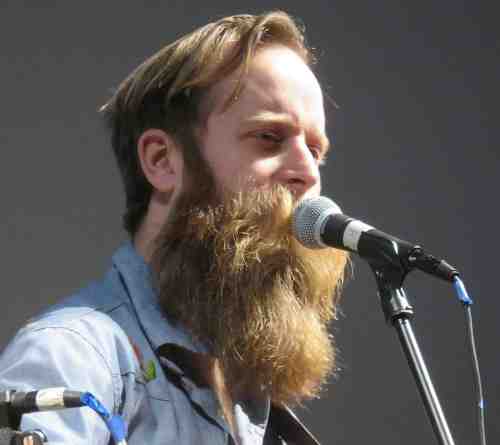 Jack Grelle
As with the films, the style of music played by the buskers was quite varied, ranging from the showy Dobro instrumentals of Chris Christy to the indie pop of Max and the Martians to the swinging jazz and Dixieland played by the St. Louis-based T.J. Muller. In all about 40 acts performed, and there were also unofficial buskers to be found on the sidewalks of downtown Columbia.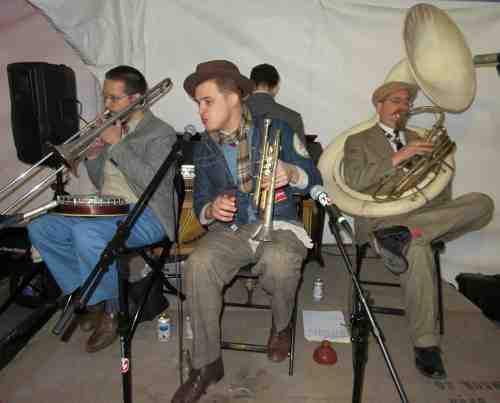 T.J. Muller
While the film screenings and musical performances are the heart of True/False, there are also lots of special events that take place during the festival, including the opening night "Jubilee" where attendees snack on canapes and indulge in free drinks while socializing in a costume party atmosphere. Food and drink are also the stars at "Reality Bites" where attendees nosh on samples provided by Columbia's best eateries and wash the goodies down with liberal tastes of locally-made beer and wine.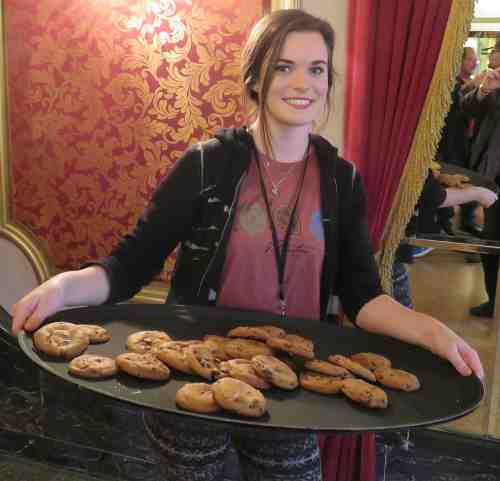 Reality Bites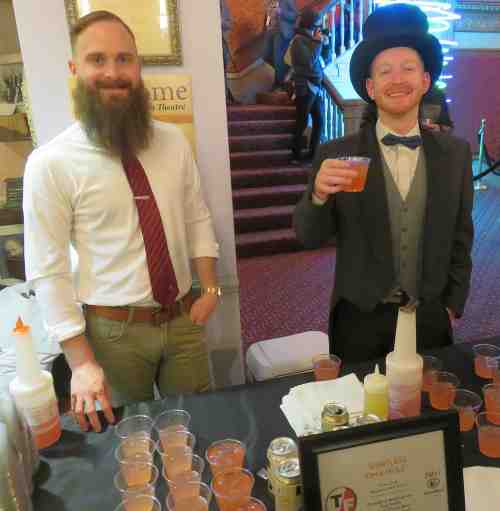 The Jubilee
Goofy costumes are encouraged for the annual March March parade, and True/False favorite "Gimme Truth!" is a 90-minute game show where a celebrity panel tries to guess whether a selection of mostly-humorous short films are real documentaries or are simply wild tales. This year's "Gimme Truth!" was hosted by radio personality Brian Babylon with the panel being composed of filmmakers Steve James ("Hoop Dreams") Amanda Lipitz ("Legally Blonde the Musical: The Search for Elle Woods") and Khalik Allah who worked on Beyonce's Lemonade visual album.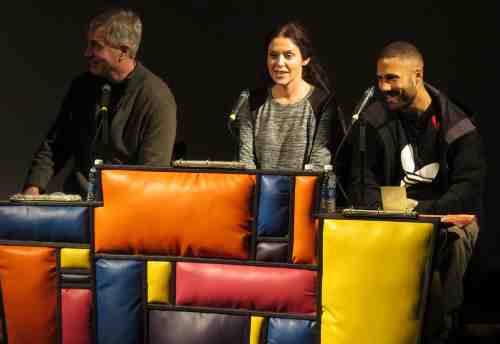 Gimme Truth!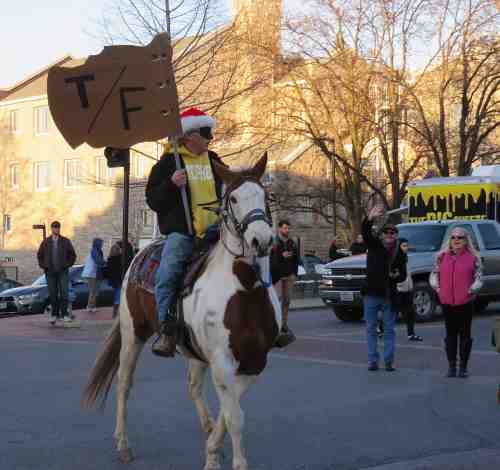 The March March
Downtown Columbia is easily explored on foot and all of the True/False venues are relatively close together, and many of the restaurants, night clubs and hip boutiques in the area offer various types of specials and discounts for festival-goers. And with hundreds of musicians and filmmakers wandering about, you never know who you'll run into during True/False. It's no wonder that people are already making plans to attend next year.
Information on the 2018 True/False Film Fest will be posted here
For information about other fun things to do in Columbia go here


.

---
...end