Missouri- Get Your Sips on Route 66


Chocolate malts, orange Crush sodas and root beer floats. Times have changed, but you can still find those frosty drinks at burger joints and roadside cafes along Route 66, the great American "Mother Road" that stretches from Chicago to Santa Monica, California. And while an ice cold pop appeals to just about everybody, sometimes mom and dad crave a beverage that's a bit stronger. Their oasis awaits just off Route 66 in St. James, Missouri.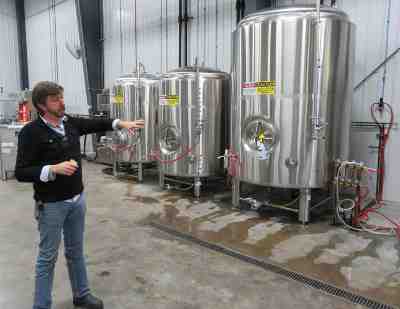 Exploring Route 66 is still one of the most exciting road trips in the U.S., despite the fact that many of the quirky attractions along the 2400-mile route have long ago been consigned to history. Today road trippers can zip along on modern highways that approximate the original Route 66, exiting here and there to check out a historic building, museum, or other place of Route 66 significance, and certainly there are countless modern attractions along the way too. Which brings us back to those adult libations.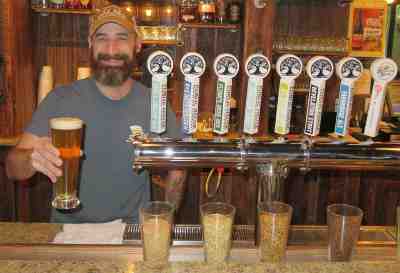 St. James is a small town located about half way between St. Louis and Springfield, just off of Interstate 44, which in this part of the Missouri heartland is the highway which basically follows old Route 66. And here there'll be no arguing over the age-old question "Beer or wine?" as the St. James Winery and Public House Brewing Company are conveniently located on the same property. The only question will be which establishment to visit first.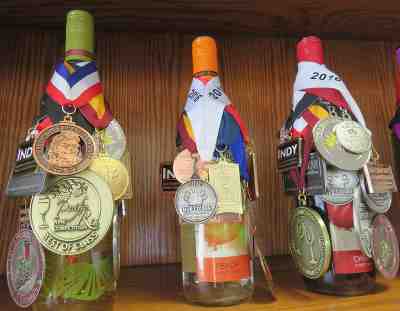 Pretty and bright, the showroom at the St. James Winery is a refreshing place even before you sidle up to the tasting bar. The tasting bar is right in the middle of the showroom and is surrounded by case after case of the winery's bounty as well as plenty of other items to shop for, like wine glasses, bottle stoppers and other wine accessories, juices, specialty foods and assorted gift items.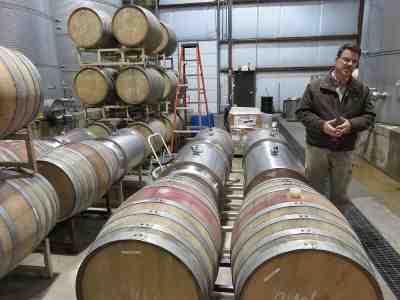 Minding the winery's location, there's also a significant amount of Route 66 collectibles to be had. Fans of fruit-flavored wine will find a selection that includes Peach, Blackberry, Strawberry, Cherry, Blueberry and Raspberry. There's a full complement of fine varietals too, and should your eyes alight on the shelves at the back of the room you'll see an impressive array of the winery's award-winning wines, all decked out in their winning medals and ribbons, no surprise since St. James Winery has been among the nation's Top 10 award-winning wineries for the past decade. Before or after tasting some of the goods, visitors are encourage to take the winery's free tour which begins on the hour. For more info go to https://www.stjameswinery.com/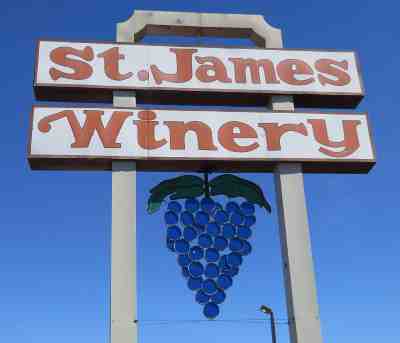 Out the winery door and just a short walk across the parking lot is where the Public House Brewing Company's St. James Taproom is located. Here you can do all of the same fun things you can do at the winery; take a tour, taste the brew, and buy some to take home. A big board near the bar lists the beers that are currently on tap and on any given day those might include Hide and Seek Hefeweizen, Revelation Stout, Flynn's Irish Red, Elusive IPA and Frisco 1501 Historic Lager.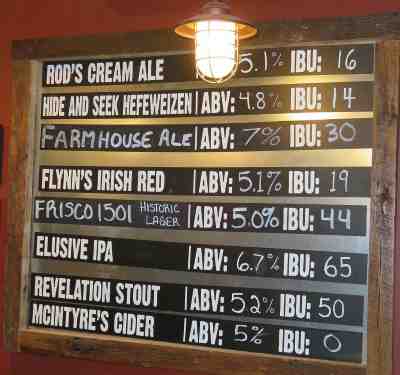 The board also lists the 'alcohol by volume' content of each brew and those who enjoy a powerful punch will want to have a glass of Farmhouse Ale if it is on the day's menu; it's a whopping 7%. Food is served at the taproom too so visitors can also pair up a quality beer with a burger, grilled chicken sandwich or even smoked trout fritters. Artistically-packaged six-packs are available to go. For more info go to http://www.publichousebrewery.com/st-james-taproom/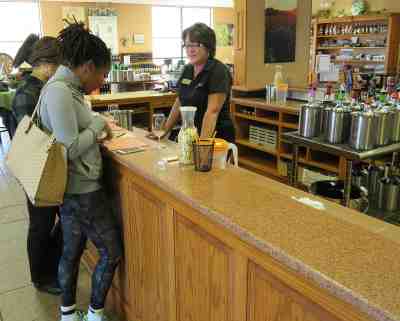 Located between the winery and the taproom are 'The Gardens,' which is exactly what it sounds like: a pretty outdoor area to relax in and enjoy some wine, beer and food. The Gardens also hosts live music events from time to time; information on these can be found at either of the websites listed above.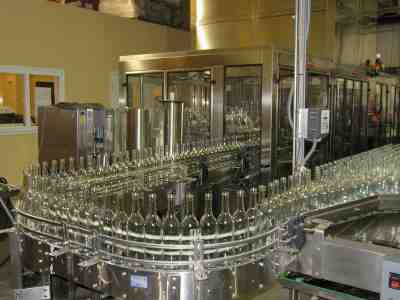 For information on additional fun things to do in Missouri go to https://www.visitmo.com/

.

---
...end