Festival d'ete de Quebec


If you were thinking about attending the Festival d'été de Québec (FEQ) in Québec City this year but decided against it, well, you might want to kick yourself. The festival, also known as the Québec City Summer Festival, took place in and adjacent to the city's historic and scenic old town July 6-16, and fittingly for its milestone 50th anniversary, festival organizers really outdid themselves with the musical line-up. And they were rewarded with a completely sold out festival.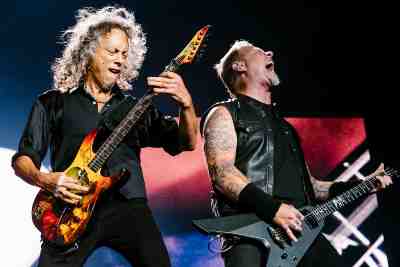 The FEQ line-up always features a diverse roster of International and Canadian artists and this year some 300 shows took place on 10 different stages. The main stage, called the Bell Stage, hosted the biggest and most well-known acts, including the Backstreet Boys, Kendrick Lamar, P!nk, Lady Antebellum, Flume, Muse, Gorillaz and Metallica, who played to a massive crowd that enjoyed a lengthy set featuring favorites like "Master of Puppets," "The Unforgiven," "Fuel," "Nothing Else Matters" and "Enter Sandman."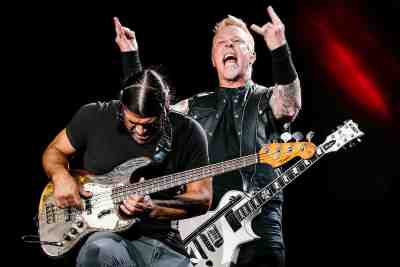 For longtime fans of classic rock though, this year's big not-to-miss show was performed by English classic rock superstars the Who. The Who took the stage with little fanfare and no introduction, just the appreciative roar of the crowd, and launched immediately into early hit "I Can't Explain" where Pete Townshend used his famed "windmill" move on his guitar, the first of many times throughout the evening that he'd utilize the histrionic.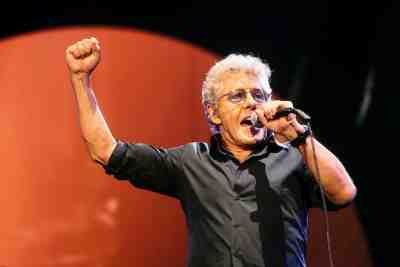 With such a deep catalog, the Who played a set that stretched to two hours and twenty or so songs, including "Behind Blue Eyes," "Who Are You," "The Seeker," "My Generation," "Eminence Front," "Pinball Wizard," "Join Together," "5:15" and "The Kids are Alright."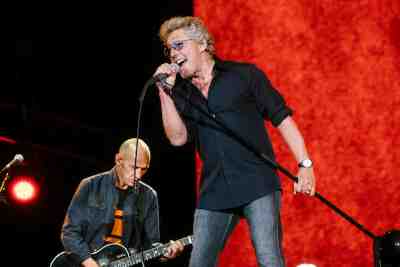 In keeping with the "something for everyone" theme of FEQ, the other stages scattered around old town Québec City hosted shows by international groups like Jamaica's Jo Mersa Marley (Bob's grandson), the Dizzy Brains from Madagascar, Amadou & Mariam from Mali, the Ukraine's Dakhabrakha, Switzerland's Gypsy Sound System Orkestra and Nicolas Michaux from Belgium to name but a few. American acts in attendance included MxPx, Melissa Etheridge, Pierce the Veil, the Atomics, Phantogram, The Devil Wears Prada and Migos. Of course the homeland represented big time, with a smattering of internationally known Canadian acts like A Tribe Called Red, the New Pornographers, Wolf Parade, Arkells, the Strumbellas and Men Without Hats appearing along with lesser-known (outside of Canada) groups like The Damn Truth, the Glorious Sons, Les Trois Accords, BadBadNotGood, Plants and Animals and Zagata. There were also stages devoted to world music and a stage catering to families with kids.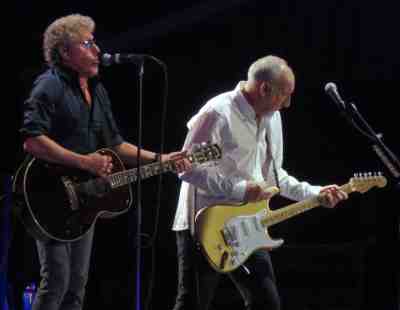 Because the fun of FEQ is spread out, the streets and walkways between stages turn into one giant party and there's always plenty for festival goers to do in their between-shows downtime. Some streets are lined with restaurants and outdoor cafes and these are always hives of activity as music fans take time out for a drink and a meal. Other streets host food trucks serving the local favorite poutine and all other sorts of goodies, while costumed street performers amuse fans as they walk by on stilts. Some of the free activities included Virtual Reality presentations and even a place where festival goers could try their hand at flying a tiny drone. Certainly there is never a dull moment at FEQ!
Ever since they started the festival 50 years ago, FEQ has been quite a bargain, with this year's 11-day festival pass going for less than $100 Canadian, which is also less than $100 U.S. See why maybe you want to kick yourself now if you missed the festival this year? Well don't do that; just plan on attending in 2018.
Special thanks to R. Philippe for the photos!
Details of next year's Festival d'été de Québec will be announced at https://www.infofestival.com/
Québec City is a fun and beautiful place to visit any time of year. For help in planning your visit go to https://www.quebecregion.com/en/

.

---
...end