Explore Ancient Ireland at the Kerry Bog Village


There wasn't much that was pretty about life in an 18th century Irish bog village. Everyone worked hard; cottage roofs needed thatching, stables needed mucking out, livestock needed tending and metal needed to be forged into tools and farming implements. And in order to keep the home fires burning, literally, peat needed to be harvested from nearby bogs where laborers spent the day slicing the precious fuel out of the earth, neatly cutting it into the log-shaped chunks that stoked every villager's fireplace. As the day's toil came to a close, many exhausted villagers no doubt still managed a bit of a sly grin as they envisioned an afterhours trip to the village shebeen.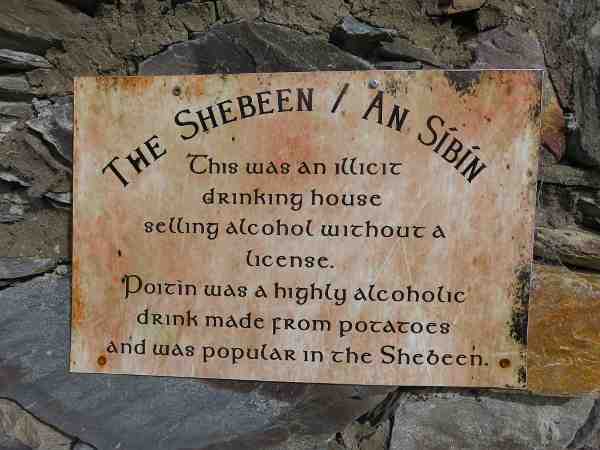 The Shebeen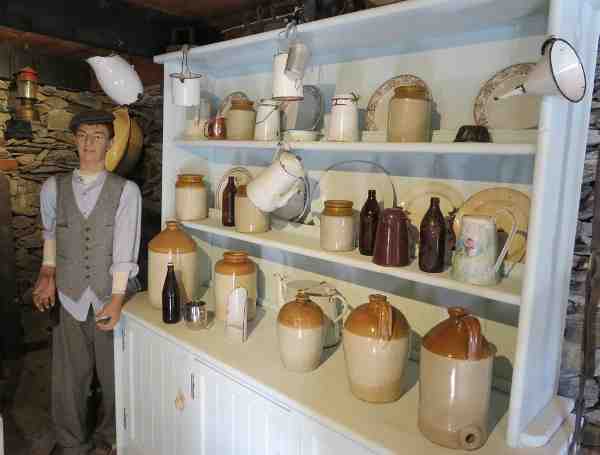 Inside the Shebeen
The village shebeen was a sort of pub where illegal alcohol called poiton was served and likely overserved, which was very dangerous considering the potato-derived booze was often nearly pure ethanol, and those who entered the shebeen with an aching back probably left with a pounding head, that is if they didn't pass out on the premises. Housed in an authentic building of the era, a mock-up of a shebeen is just part of what you can see at the Kerry Bog Village in Glenbeigh, Ireland, which is located along the country's famous Ring of Kerry scenic area.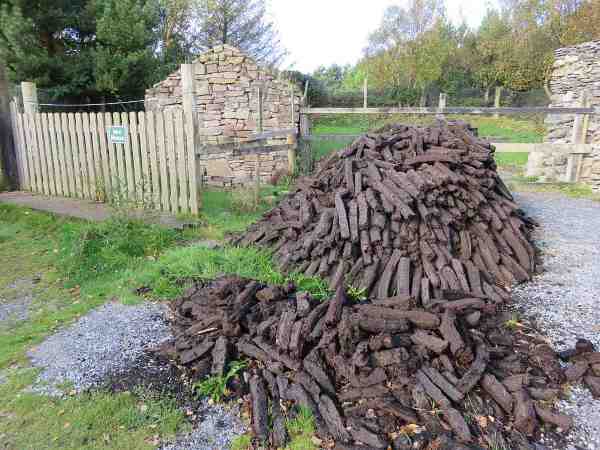 Peat logs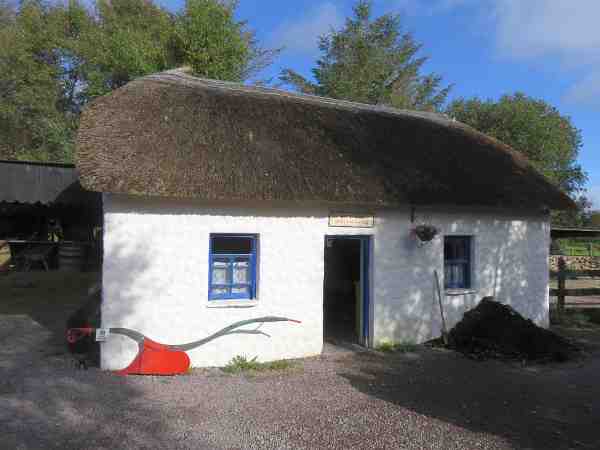 The Thatcher's Dwelling
The economy of a bog village was truly driven by peat, and as you wander among the outdoor museum's buildings you'll see stacks of it everywhere. The fuel was essential to heat cottages during the winter months and it was also used for cooking and by various tradesmen like the local farrier, who spent much of his time making horseshoes for the bog ponies that worked as hard as their human masters. Without peat there would be no village, no life. Some of the thatched-roof buildings at the Kerry Bog Village are set up as a blacksmith's forge, a laborer's cottage, and dwellings that would have been occupied by stable hands, thatchers and turf cutters. There are also remains of ancient cottages on the property including one that has a large tree growing inside what still stands of its stone walls.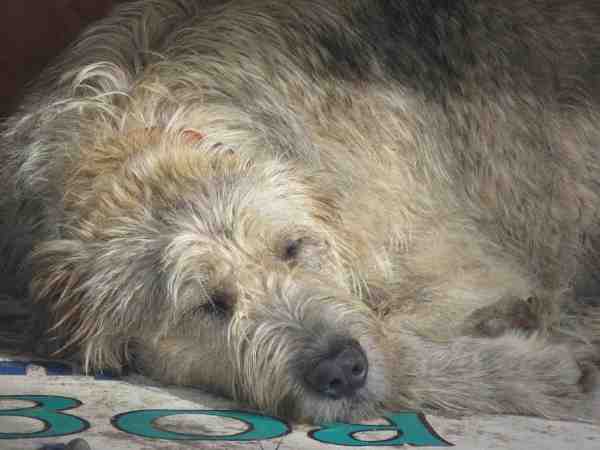 Sleepy Irish Wolfhound
The museum also has lots of tools and farm implements on display; some of these come from a bit later in time, representing how villages progressed into the 19th century. Irish bog ponies and Irish Wolfhounds also live here but they are not always available for viewing; you may catch the resident wolfhounds taking a nap but you'll still be able to appreciate how big these very tall dogs are.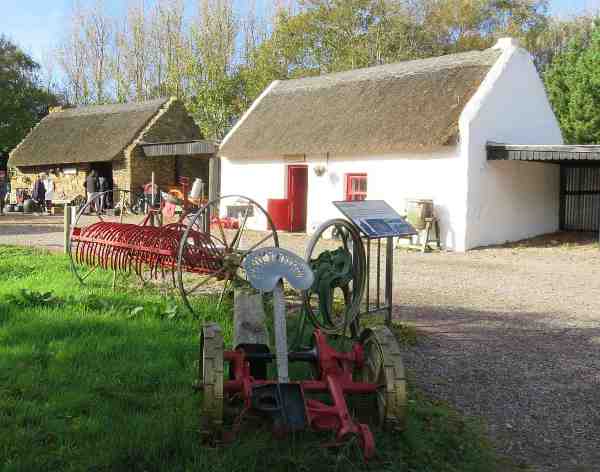 Farming implements
While the Kerry Bog Village offers lots to see, it is in fact very compact. An hour is sufficient to enjoy the step back in time. And while the village shebeen ceased to exist a couple hundred years ago, those with a taste for something strong can step next door to the Red Fox Inn for an Irish coffee or a hot chocolate spiked with whiskey or Bailey's Irish Cream. And there's nothing illegal about that.
For more information on the Kerry Bog Village go here
For ideas on other fun things to do in Ireland go here

.

---
...end