The Cincinnati Music Festival


All photos courtesy of the Cincinnati Music Festival

The Cincinnati Music Festival Presented by P&G, the largest urban music festival in the country, took place at Paul Brown Stadium last weekend July 28-29. And while the music was confined to the stadium, the event brought a party mood to the blocks surrounding the festival as happy music fans took advantage of perfect weather and hit the streets early to visit merchants and street vendors that were set up just for the festival. With 10 well-known artists appearing over the course of the festival, including headliners Mary J. Blige and Usher, festival-goers may have walked into the stadium but they were dancing on their way out.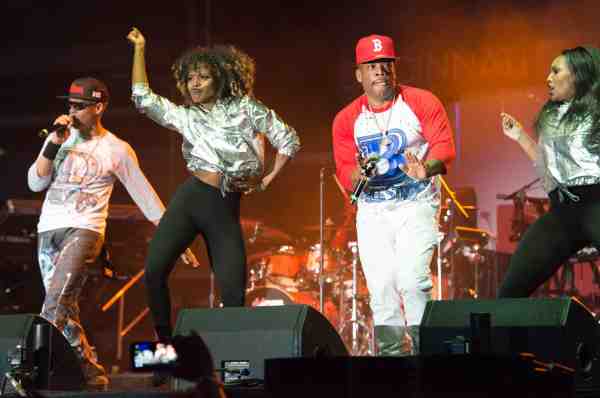 Bell Biv DeVoe
The first day of the Cincinnati Music Festival was heavy on retro acts and began with a trio of pop/hip-hop acts: SWV (Sisters with Voices), En Vogue and Bell Biv DeVoe. SWV got the honor of kicking off the festivities with a selection of their best-known songs like "I'm So Into You," "Ain't No Man" and their biggie from 1992, "Weak." The ladies don't always perform in matching outfits, but on this evening they all wore apparel that recalled Girl Scout uniforms. En Vogue hit the stage after SWV and they likewise sang a selection of their hits including "Don't Let Go," "Hold On" and "Whatta Man" but they also relied on a large selection of covers that ranged from a Curtis Mayfield song to the Funkadelic cut "Free Your Mind" as well as a medley that encompassed "Ain't No Mountain High Enough," "Lady Marmalade" and "Tell Me Somethin' Good."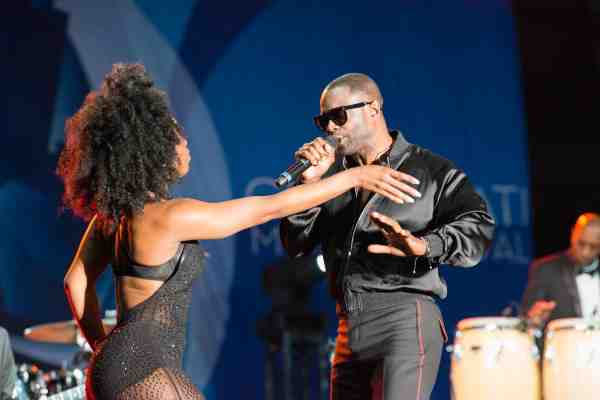 Kem
The festival's first day wrapped up with a powerful combination of three acts; Bell Biv DeVoe who found time for some clowning around amidst their hit-filled performance where they even played "Candy" from their days with New Edition, Detroit soul man Kem who put a romantic bent on the festival with cuts like "If It's Love," "I Can't Stop Loving You" and the Cheryl Lynn cut "Got to Be Real," for which he was joined by festival host Doug E. Fresh, and headliner Mary J. Blige who performed some raucous numbers along with a set of slow jams. Blige also spent a good deal of time addressing the audience between songs and she also disappeared briefly a few times to change outfits. One of Blige's between song chats found her thanking the fans who had been with her since her breakout days in the '90s and by the crowd's reaction, clearly most in attendance fit into that category.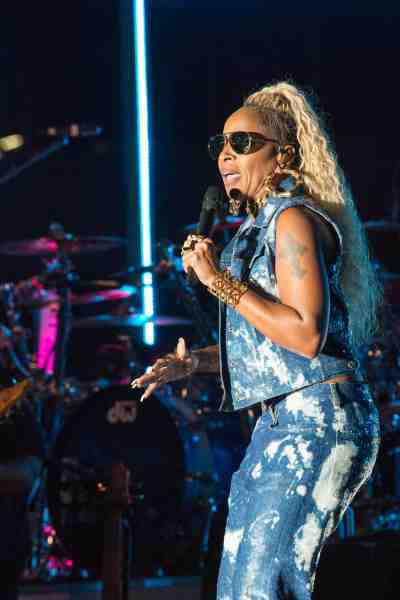 Mary J. Blige
The second day of the Cincinnati Music Festival offered up a similarly exciting line-up and the event brought in a record-breaking 46,500 fans who were excited to see Usher and a stellar group of opening acts. Ro James started the show with a set that finished up with his big hit "Permission," leading into a raucous time with old school funk band ConFunkShun, who are amazingly celebrating their 45th year in 2017. With a long-running band like that, their performance was letter-perfect as they ran through favorites from throughout their career including "Shake and Dance With Me," "Too Tight," Love's Train" and "(Let Me Put) Love on Your Mind."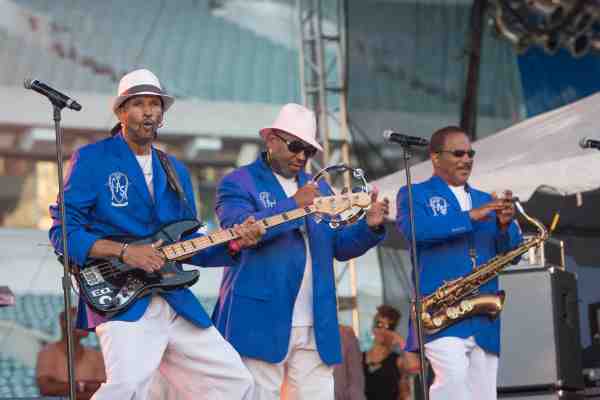 ConFunkShun
After the crowd had a few minutes to collect their breath after ConFunkShun, Anthony Hamilton wowed the crowd with a set that flashed all the way back to big hit "Charlene," which Hamilton indicated was a bad time for him romantically and which is reflected in the yearning tone of the song. Fantasia brought a female perspective to the evening, amusingly telling the ladies in the crowd to "take your shoes off if they hurt" and performing a high-energy set that contained fan favorites like "Superwoman," "When I See You," "Total Praise" and "No Time For It." Fantasia also played the John Fogerty chestnut "Proud Mary" and tried (unsuccessfully) to get the crowd to hush up a bit so they could dwell on the lyrics of "Strange Fruit," the old Billie Holiday song that is about racism and the lynching of African-Americans.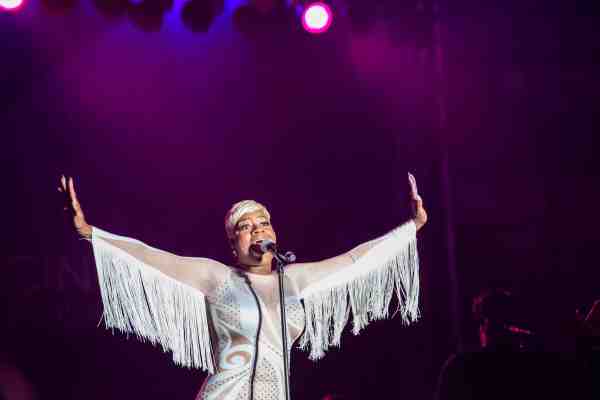 Fantasia
The festival closed out with a flashy show from Usher, who danced, grooved and sang his way through a big helping of hits including "U Don't Have to Call," "Love in This Club" and "Impression."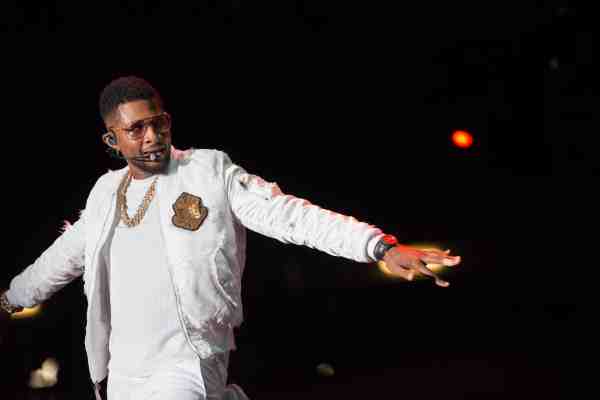 Usher
The festival's very large main stage space was divided into two stages so that one act could go ahead and perform on one stage while the other was undergoing a set change, and that was a good way to keep the momentum flowing and hold the crowd's interest. From the tone of the crowd as they spilled out onto the street as the festival ended, the fun musical vibe was not going to disappear any time too soon.
The 2018 Cincinnati Music Festival is scheduled for July 26-28. Details will be announced here
For information on other fun things to do in Cincinnati go here

.

---
...end