Swaziland Part 3- The Best Places to Stay


Although it is a very small country, Swaziland is packed with exciting things to do and see; viewing Africa's "Big 5" game animals in wildlife reserves, visiting the glass blowers and craftsmen of Ngwenya Glass, attending a world-class music festival like Bushfire and enjoying scenery on foot, horseback or by zip line are just a few of the things to fill an itinerary with. All of these adventures can really be enhanced by where you choose to bed down for the night, and with that in mind here we look at some of the places that can help to make a stay in Swaziland extra special. And since the country is small, none of these lodges and inns are very far from the other things you'll want to see.

Mantenga Lodge
There are lots of reasons to stay at Mantenga Lodge but literature fans will especially enjoy the scenery here; the lodge is situated at the base of the famed Sheba's Breasts, the mountain made famous in Sir H. Rider Haggard's novel "King Solomon's Mines." The daunting Execution Rock, where ancient tribesmen once forced criminals to leap to their death, looms nearby too. More details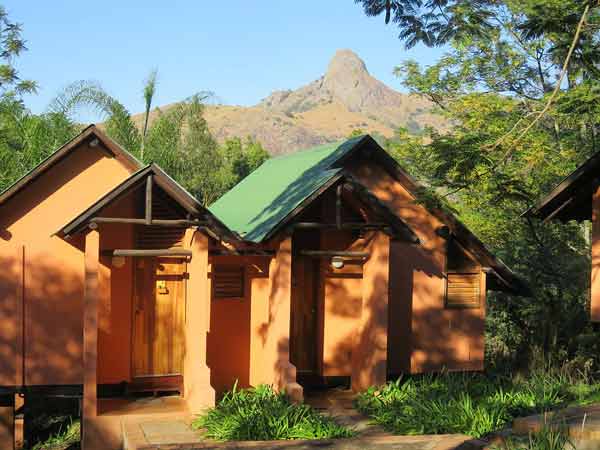 Execution Rock looms behind the cabins at Mantenga Lodge
Forester's Arms
Special touches like pre-loaded fireplaces make a stay at this comfy country hotel all the more welcoming, but many insist on staying here just for the food. Chances are you'll be personally greeted by the owner at dinnertime before enjoying a gourmet meal that typically might include curried chicken and banana soup, Indonesian fishcakes, a Pakistani dish called vegetable Balti, African chicken stew, lamb shank with pumpkin fritters, not to mention salad with homemade dressing and a selection of freshly-made breads. Ready for some homemade honeycomb ice-cream? Just ask your makoti-clad (traditional "daughter-in-law" dress) waitress! More details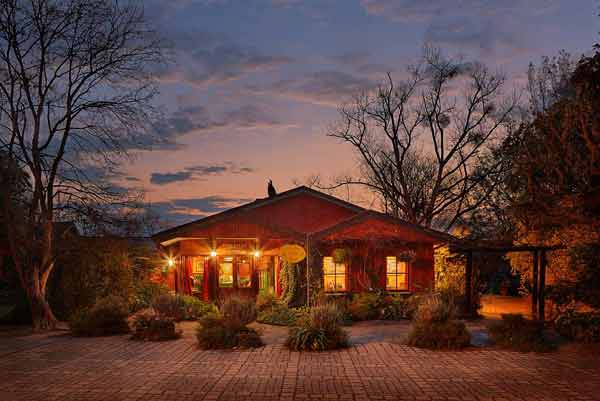 Foresters Arms (photo courtesy of Foresters Arms)
Mkhaya Game Reserve
If you're going to be spending a lot of time on safari it's a good idea to stay right there at the park. At Mkhaya Game Reserve your lodging will be in an open-air stone cottage that, while completely safe from animals, will create an aura of sleeping under the stars. And speaking of animals, don't be surprised if a curious nyala or impala wanders by your cottage or right by your table while you're eating lunch! A large flock of guinea fowls roam the area too; unlike the other animals, they get a daily hand-out from park employees. More details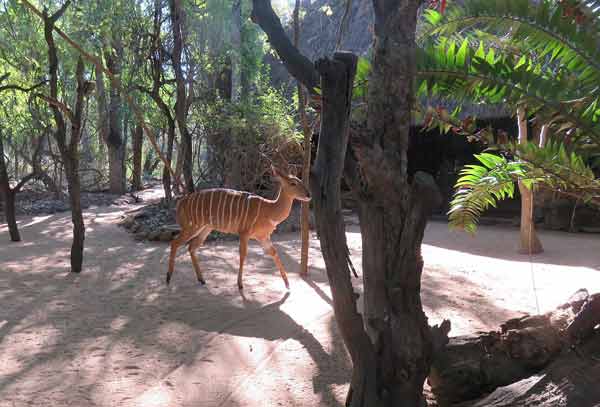 A nyala strolls through the lunch area at Mkhaya Game Reserve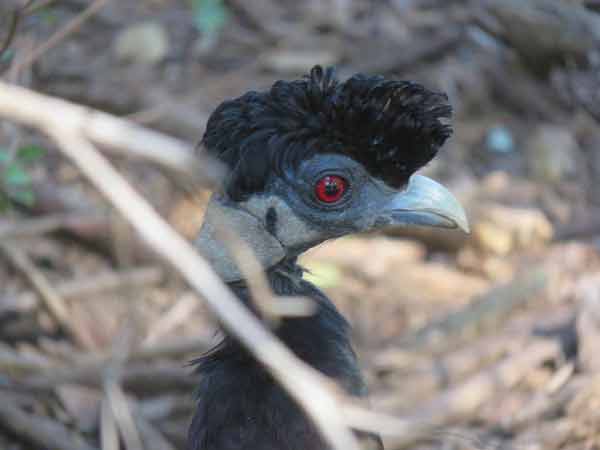 Guinea fowl at Mkhaya Game Reserve
Silverstone Falls Guest Lodge
As the name of this lodge indicates, many rooms here have a spectacular view of Silverstone Falls, located just a bit up the Mbuluzi River. The setting makes it seem like you are way out in the wilderness but in fact this hotel is located within Mbabane, Swaziland's capital city. And you won't be roughing it here; rooms are elegantly appointed and the lodge will even loan you a GPS and cell phone to use for off-property exploration during your stay. More details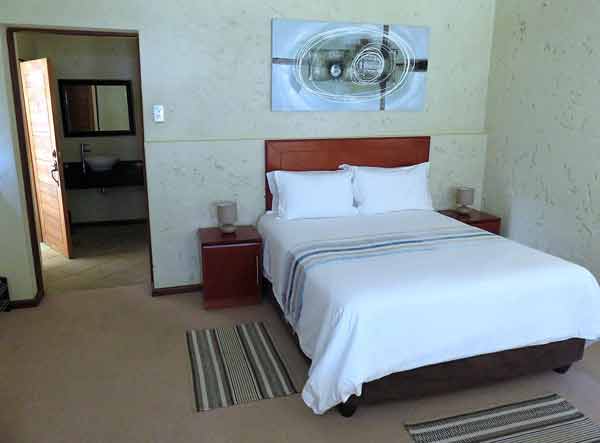 Silverstone Falls Guest Lodge
Piggs Peak Hotel and Casino
This hotel amusingly uses a cute little porker as their logo, but Piggs Peak is actually named after settler William Pigg, who came to the area to mine for gold. Nowadays folks come to the casino here in search of gold, but those who don't care for gambling will enjoy the hotel's beautiful north Swaziland location, the bonfire evenings at Mongo's Restaurant, and the monkeys who may be having a swinging party right outside your large room (a sign warns to keep your sliding door closed just in case they want to move the party to your place!) More details
Shewula Mountain Camp
True to its name, Shewula is up in the hills near Swaziland's border with Mozambique. Here you'll stay in a lantern-lit rondavel (round stone cottage) and enjoy the sounds of silence when the sun goes down and dinner has been finished. Besides the isolation and the gorgeous view of the valley that stretches out below, Shewula offers a very unique experience; staff will take you on a short walk to meet nearby villagers and see how they live and this will include a photo opportunity with a village patriarch who dresses in traditional warrior's garb. The camp is an eco-tourism project run by the local community. More details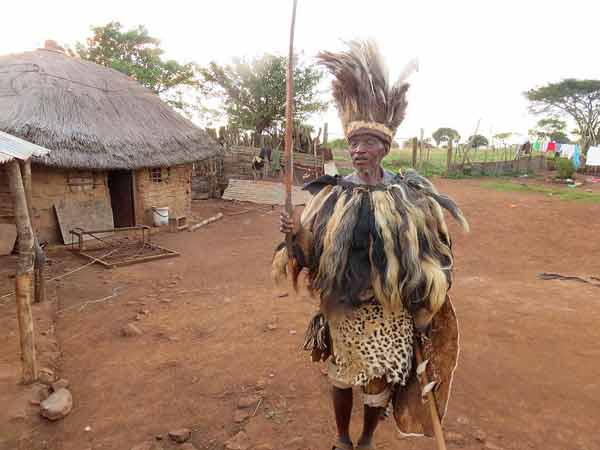 A tribesman at Shewula Mountain Camp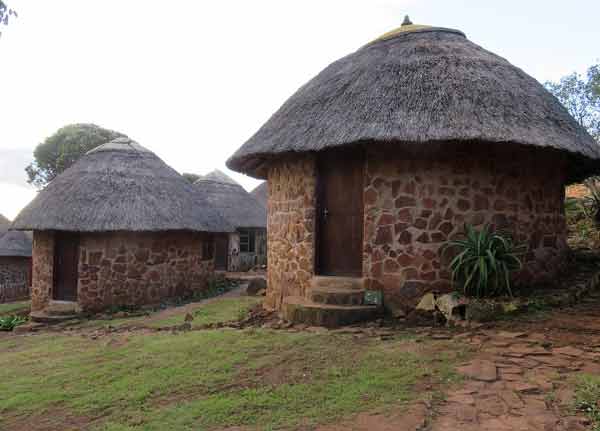 Rondavels at Shewula Mountain Camp
Hlane Royal National Park
This park takes its name from the fact that in the old days it was a private hunting ground for the King of Swaziland and the royal family. Now open to all, the lodging at Hlane retains a royal connection; stay at the park's Ndlovu camp and you might be able to book the Msholo or Mabhulane cottage which are the official accommodations for Swaziland's king and queen when they come for a visit. For sure you can sit at Ndlovu's outdoor restaurant and enjoy a cool drink while watching elephants splashing around in the adjacent waterhole, and if you're an adventurous eater you'll find that the restaurant has impala and wildebeest on the menu! More details.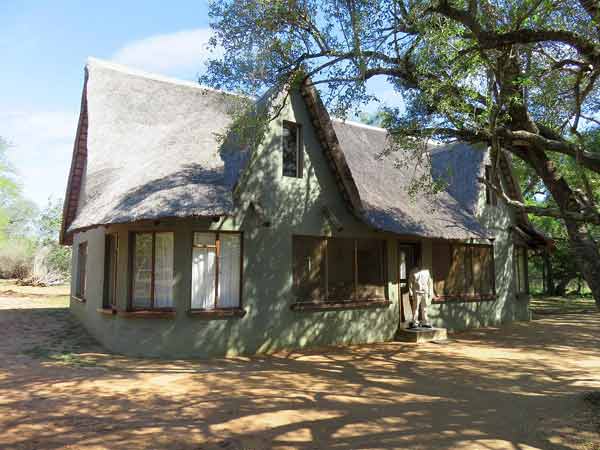 Hlane Royal National Park
For more information on lodging and all the fun things to do in Swaziland go to http://www.thekingdomofswaziland.com/

.

---
...end