Road Trip Swaziland Part 2- Wildlife and Game Parks


For most folks who take a holiday to Africa, especially first-time visitors, there's one thing that's sure to be on the agenda: Let's see some animals! That's something that's easy to do in Swaziland, home to Africa's famed "Big Five" game animals: elephant, lion, Cape buffalo, leopard and rhinoceros. Zebra, giraffe, hippopotamus and lots of other species can also be spotted on any given day during an exploration of one of Swaziland's many game parks and wildlife reserves. Here are some of the best places to take a peek at what goes on in Swaziland's animal kingdom.

Mkhaya Game Reserve
There are so many animals at this reserve and some of them are just as anxious to see you as you are them. My experience here began at lunch time and while enjoying a meal of lamb, fish cakes and butternut squash under a large "sausage" tree, a curious nyala stalked by like he owned the place, while a flock of guinea fowl pecked at the surrounding grounds, having their lunch too. But the real action began on a post-lunch game drive filled with sightings of zebra, white rhino, hippo, giraffe, kudu, impala, crocodile, vervet monkeys, duiker and wildebeest and birds like ibis and hoopoe. A package stay at Mkhaya includes three game drives, meals and a brief tribal dance show at dinner, and a stay in a semi-open thatched stone cottage.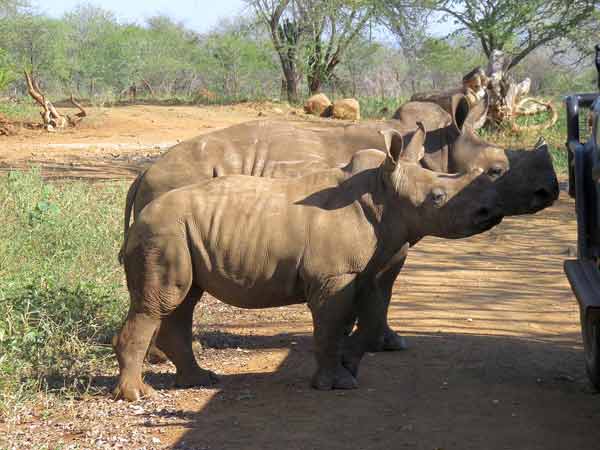 Mkhaya Game Reserve - Curious baby rhinos inspect a safari vehicle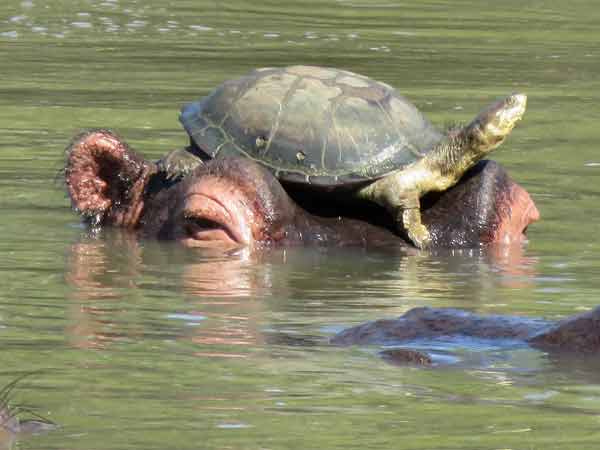 Mkhaya Game Reserve - hippo and turtle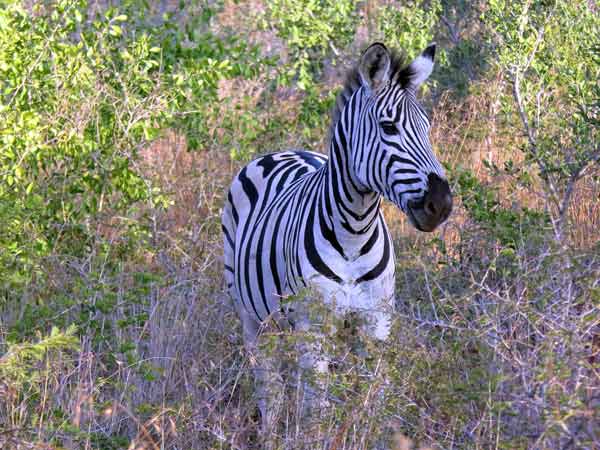 Mkhaya Game Reserve - zebra
Hlane Royal National Park
This park holds the largest herds of game in Swaziland and is home to four members of the "Big Five;" elephants, rhino, leopard and lion. Chances are you'll see most or all of them by taking a game drive out among the tamboti and knob thorn trees where you'll also see vultures lurking, waiting for a chance at some scraps after the big cats have gotten their fill of their kill. Hlane also has self-drive roads and bike tours as well as guided lion or rhino tours and birding walks. It is also possible to arrange a visit to a nearby chief's village. Expect a thrill-a-minute here, and if you stay overnight you may very well fall asleep to the sound of lions roaring in the distance!

Hlane Royal National Park - elephant fight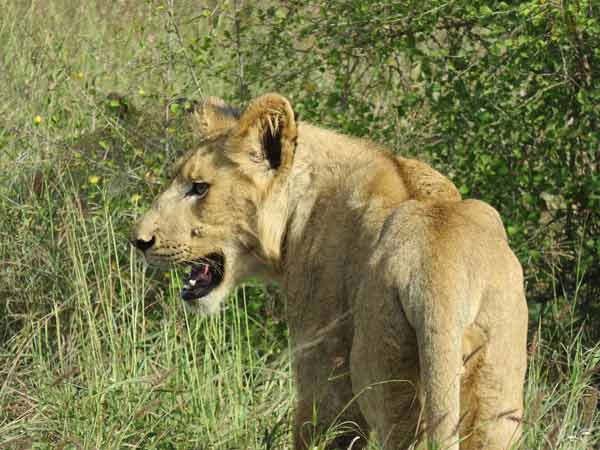 Hlane Royal National Park -Lioness
Mlilwane Wildlife Sanctuary
Here's another place where you're likely to see animals before you even leave base camp; during my visit several baby warthogs (with mama nearby, of course!) wandered in to have lunch on the grassy field adjacent to the sanctuary's horse stables, munching away and paying no mind to people taking their picture. Safaris on horseback are popular here but visitors can also get around on mountain bikes or quad bikes as well as on foot. Antelope and smaller game animals are abundant in Mlilwane, which is also a paradise for birders where such exotics as the paradise whydah, amethyst sunbird, purple-crested turaco, streaky-headed seedeater, freckled nightjar, Jameson's firefinch and the southern boubou are among the 200-or-so varieties in residence.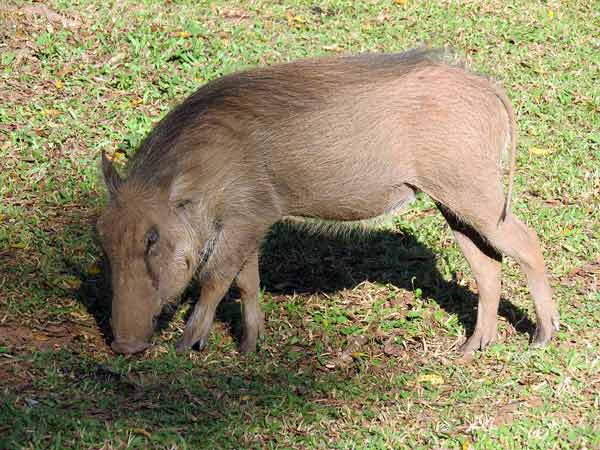 Mlilwane Wildlife Sanctuary - Baby warthog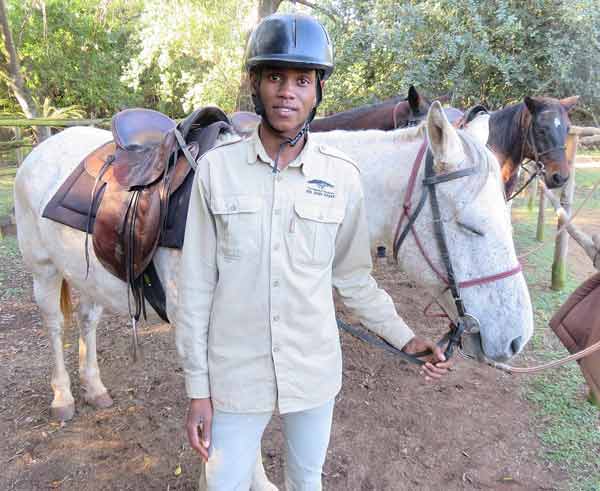 Mlilwane Wildlife Sanctuary offers horseback riding safaris
Swaziland is a relatively small country with a good highway system and it is easy to get from one place to another, so if you so choose you could visit one game park in the morning and then spend the evening in another. For more information about Swaziland's wildlife and other fun things to do in the country, visit http://www.thekingdomofswaziland.com/.

.

---
...end