Quebec City Summer Festival Part 2 - Street Party!


With some 300 concerts taking place on 10 stages over the course of 11 days, the Quebec City Summer Festival is one of North America's biggest music festivals, and one of its most beloved too. This year's event took place July 7-17 and presented shows by big stars like Peter Gabriel and Sting, Brad Paisley, Ice Cube, the Red Hot Chili Peppers, Rammstein and Selena Gomez along with hundreds of other internationally-known acts like Big Bad Voodoo Daddy, Flo Rida, the Decemberists, George Thorogood and the Destroyers, the Cult and Lee Fields and the Expressions.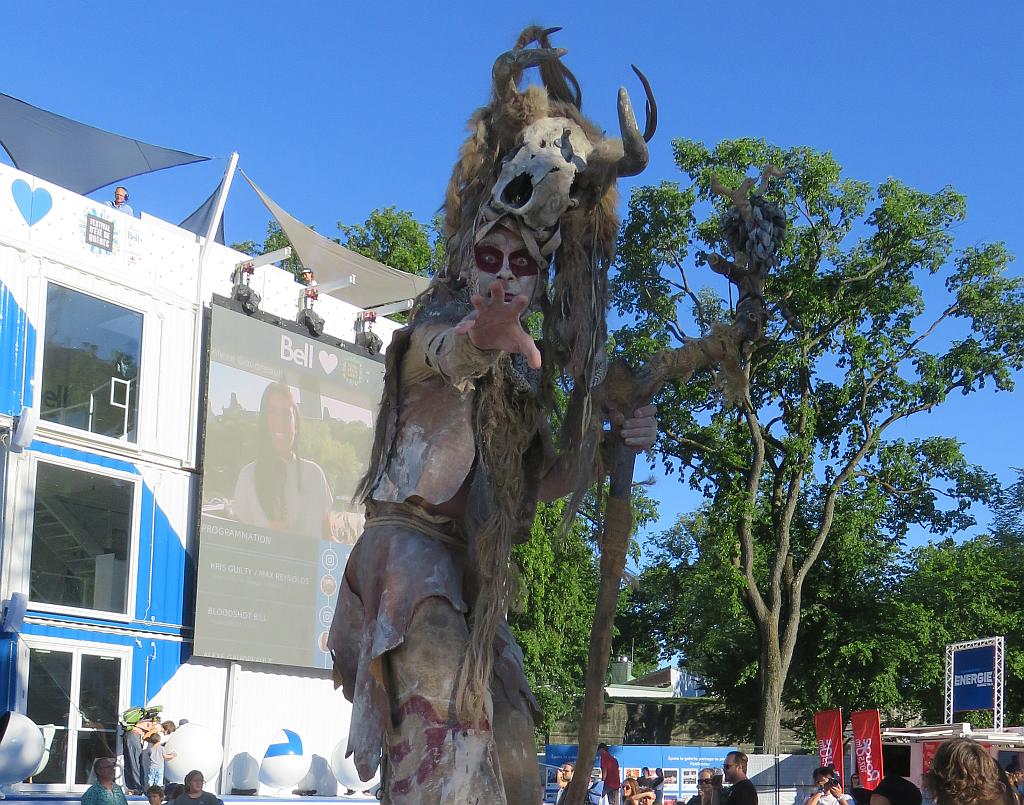 Stiltwalker
While music is always the main draw of the Quebec City Summer Festival, there are lots of other fun things to do as well. The festival takes place on 10 stages that are spread out throughout or adjacent to Old Town Quebec, the very scenic portion of Quebec City where many of the walls and ramparts of the once totally fortified city still stand. So what happens is the area turns into one giant street party as festival-goers make their way from one stage to another, and before and after shows.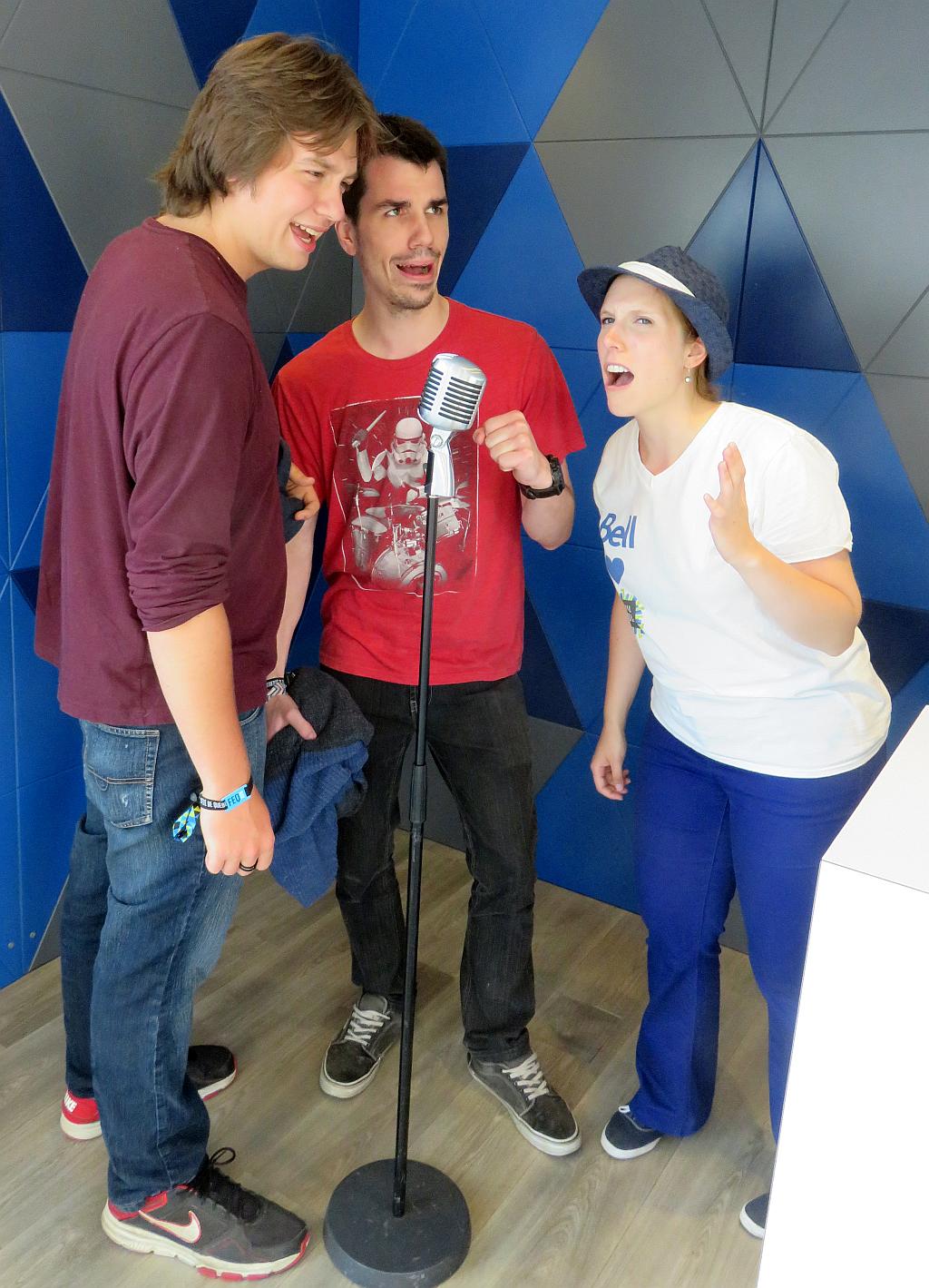 Karaoke booth
This year the Fibe Stage, named after the fiber cable internet system of sponsor Bell Canada, was a hub of fun as it was also the festival's meet-up place, and as such lots of things to do were located just adjacent to the stage. Bell had a building next to the stage where you could experience a Virtual Reality demonstration, sing karaoke in a recording booth, check out a small display of guitars, watch the action from a rooftop terrace, or just sit inside and relax a little.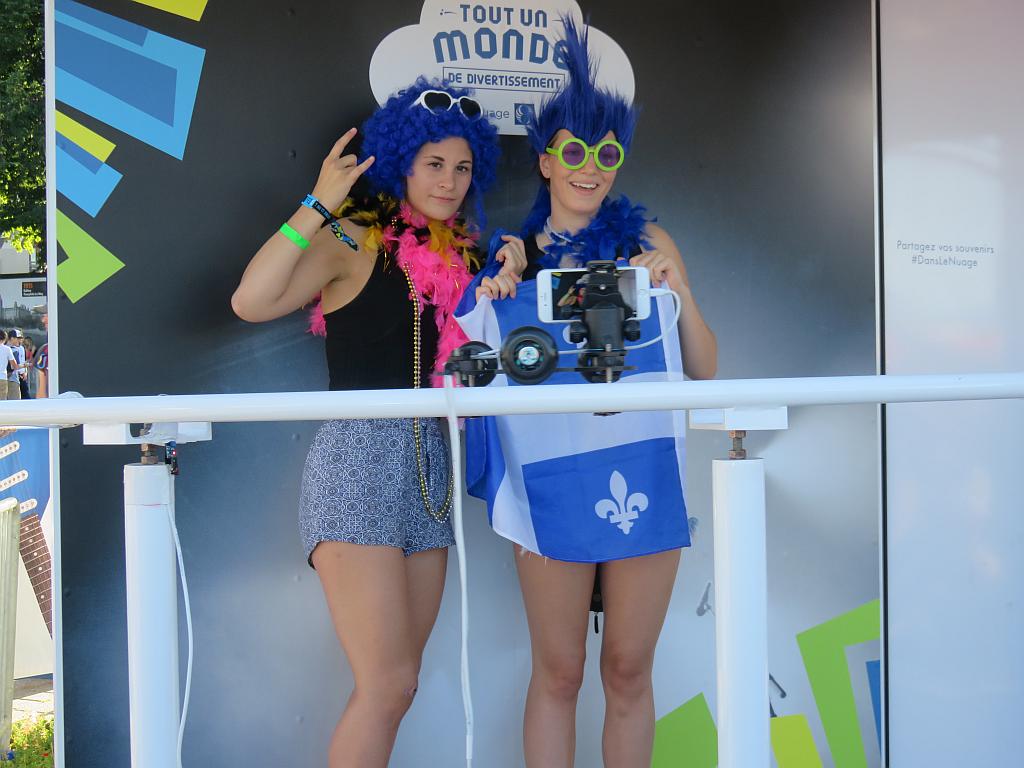 Photo booth
The Fibe Stage area was also where food trucks clustered, selling all kinds of foods and doing a brisk business in one of Canada's favorite snacks, poutine. Street performers like stilt-walkers dressed as something recalling voodoo priests roamed the area, and there was also a place to rent bicycles.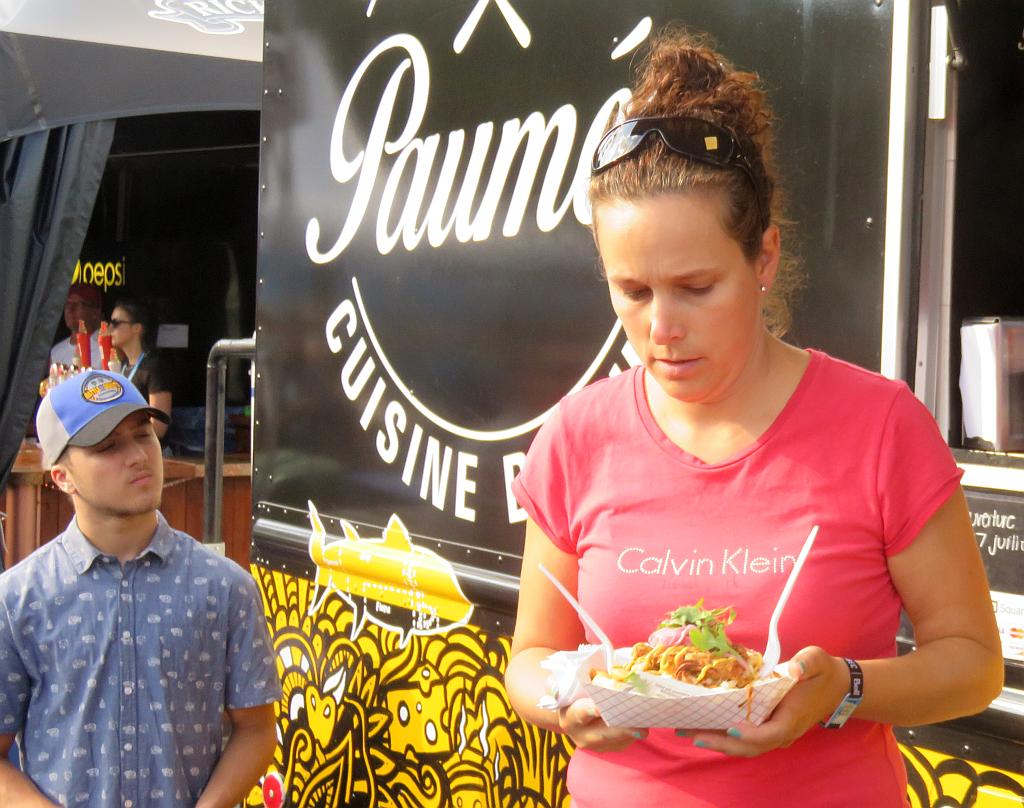 Food truck dinner
Two streets in particular were always packed with revelers; Rue Saint-Jean, lined on either side with places to eat and hip shops, was a favorite place to stroll and maybe take in the sounds of a street musician. Closer to the Main Stage, the Grand Allee, also lined with restaurants and street-side cafes, was the place to party, especially as the day's music came to a close.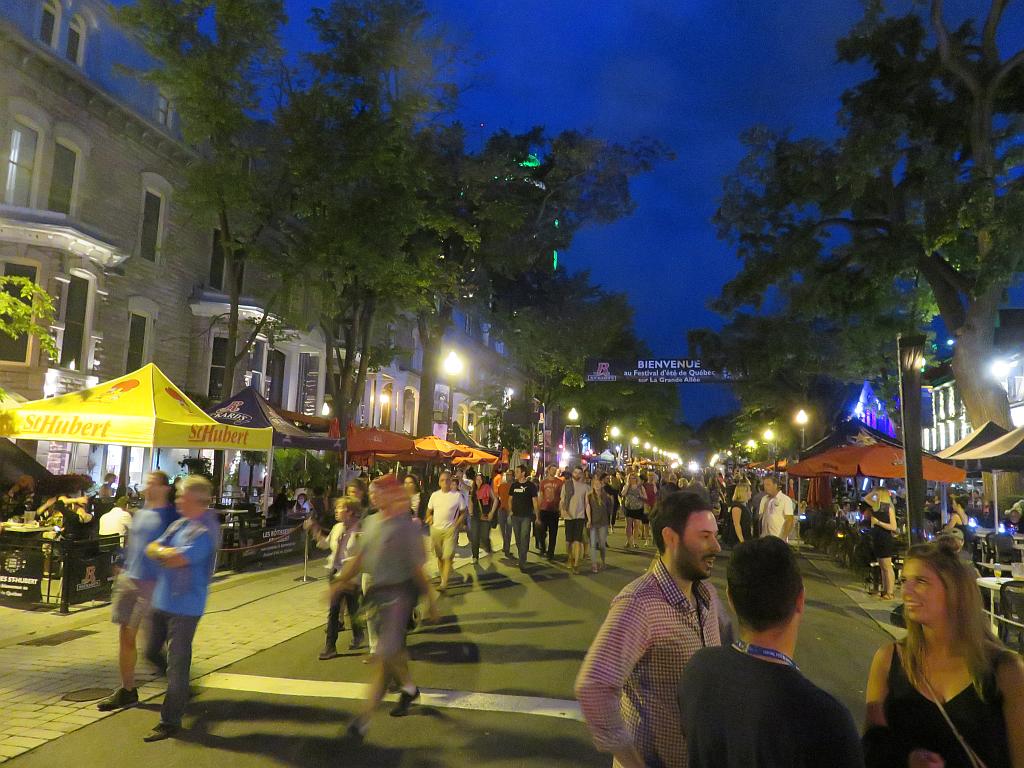 Street party on the Grand Allee
Also near here festival-goers could indulge in activities like checking out new Ford cars or playing with remote control cars, or even sample tasty locally-sourced foods like Quebec pork. There truly is never a dull moment!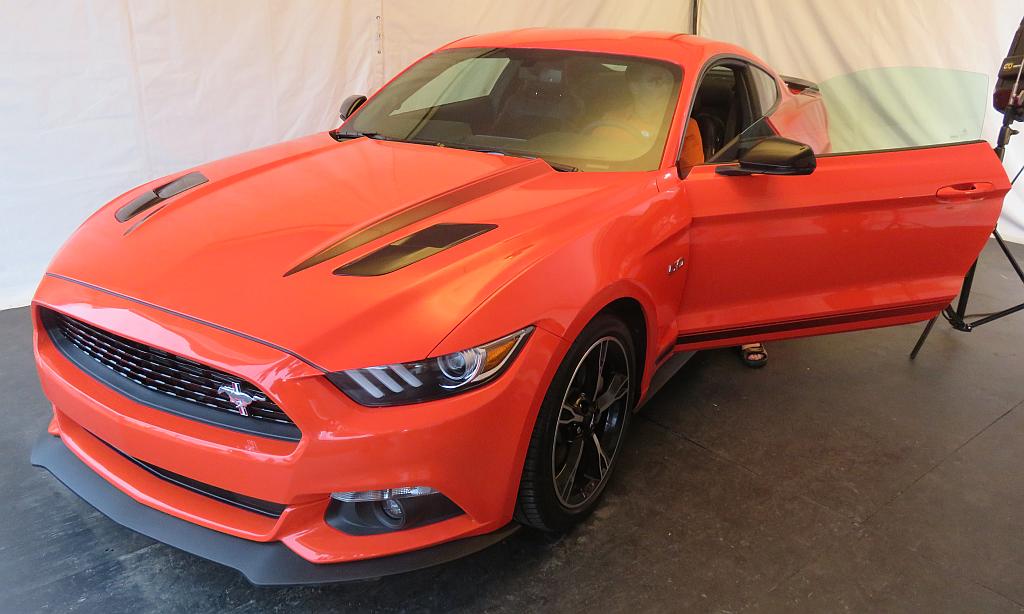 New Ford Mustang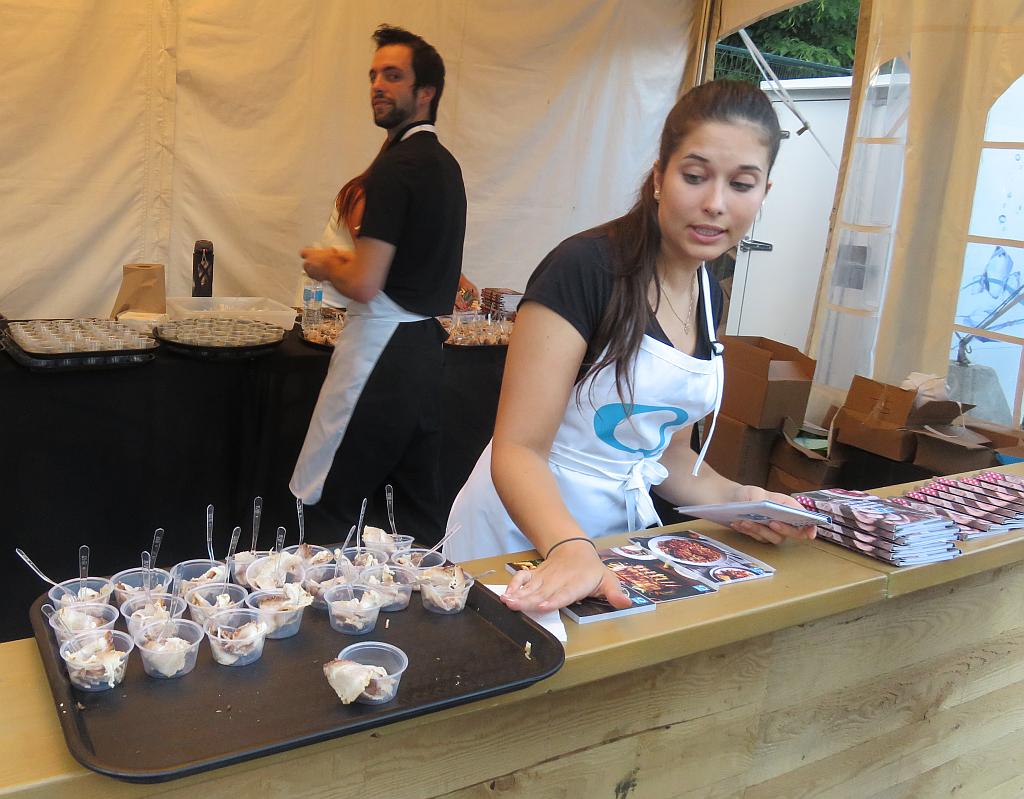 Sampling Quebec-raised pork
The Quebec City Summer Festival will celebrate its 50th anniversary in 2017 and planning is already underway to ensure that the event will be one of the most-memorable ever. If you'd like to join the party, the festival dates will be July 6-16 and more information will be posted here.
For information on other fun things to do in Quebec City and for help in planning a visit, go here.

.

---
...end