Quebec City Summer Festival 2016 Part 1: La Musique!


Quebec City, the capital of the French-speaking Canadian province of Quebec, is a joy to visit on any given day. The new and hip collides with the ancient in the Old Quebec portion of the city, where the walls and ramparts of the once-fortified city still stand, where there's a grand view of the St. Lawrence River, and where cool cafes, bars and shops are the order of the day. It is only fitting that this is where the Quebec City Summer Festival, an 11-day event celebrating live music, takes place.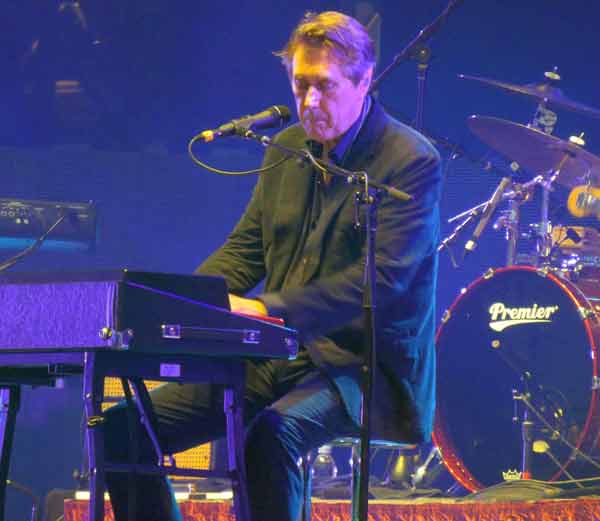 Bryan Ferry
Ready to celebrate its 50th anniversary in 2017, this year's Quebec City Summer Festival hit a milestone of sorts by selling out. And why not; among the approximately 300 concerts that took place from July 7-17 were shows by big stars like Sting and Peter Gabriel, Brad Paisley, Duran Duran, Ice Cube, Fetty Wap, Sheryl Crow, the Lumineers, Kaskade, Selena Gomez, the Red Hot Chili Peppers, Rammstein and many others. Tons of up-and-coming artists appeared too, and of course lots of Canadian performers were on the bill as well. And even though the big shows on the main stage sold out, some of the numerous other stages hosted shows that were absolutely free.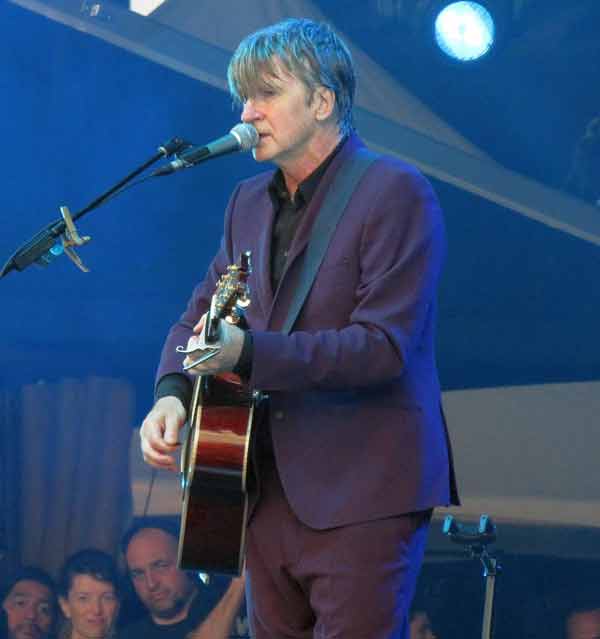 Neil Finn
Some festival-goers choose to stay at one given stage for the day; others like to hop-and-bop from stage to stage, taking in a wide variety of shows. Using the latter tactic on the festival's closing weekend allowed us to see acts like Neil Finn, formerly of Crowded House and Split Enz, Canadian bands like Blackvoid, Les Hotesses d'Hilaire and Dear Rouge, and the great suave voice of Roxy Music, Bryan Ferry.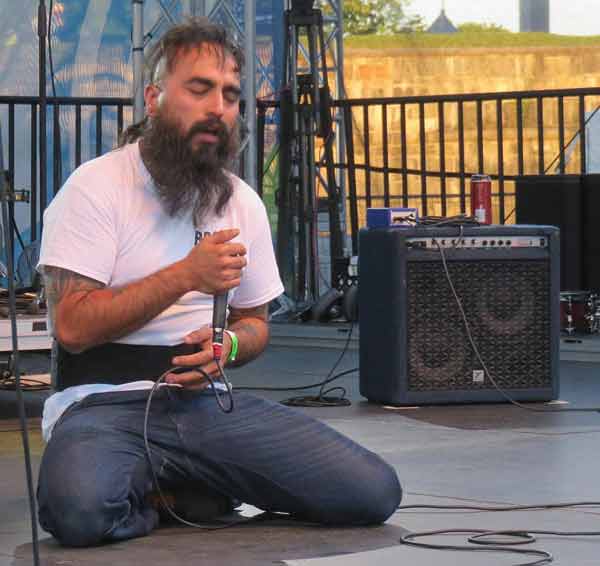 Blackvoid
Performing on the main stage after a hit-filled set by Finn and before a similarly exciting set from Duran Duran, Ferry put on a show that showcased the most-famous of songs from his solo career along with a surprisingly large number of Roxy Music songs. Playing solo cuts "Slave to Love" and "Don't Stop the Dance" early in the set, Ferry went on to perform Roxy Music favorites "Oh Yeah!," "If There is Something," "More Than This," "Avalon," "Ladytron," "Love is the Drug" and "Virginia Plain." Working with a large band that included magnificent sax work from Jorja Chalmers and soulful vocals from two backup singers, Ferry was in prime shape for the set which wrapped-up with him playing harmonica on the Wilbert Harrison oldie "Let's Stick Together" and whistling on the set closer, a take on John Lennon's "Jealous Guy."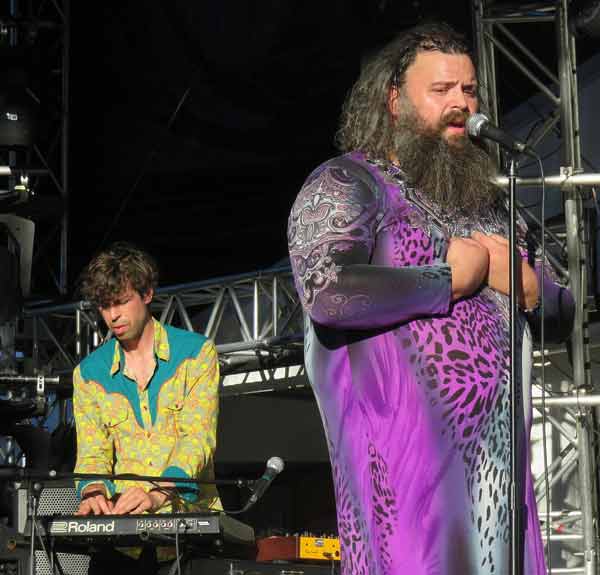 Les Hotesses d'Hilaire
A chance to check out bands that you're not familiar with is always a big part of the Quebec City Summer Festival, and for the thousands in attendance who came from outside of Canada, groups like Vancouver's Dear Rouge were winning the uninitiated over by the bucketful. Fronted by singer Danielle McTaggart, the pop rockers have a sound that will be familiar to fans of acts like the Motels, and they played a set of energetic rock including their hits "I Heard I Had" and "Tongues" along with brand new cuts "Motions," "Live Through the Night" and "The Fuss." In a tribute to female-fronted bands that came before them, Dear Rouge also played a cover of Blondie's "Call Me," made their own by the addition of a thundering drum rhythm that's absent on the original.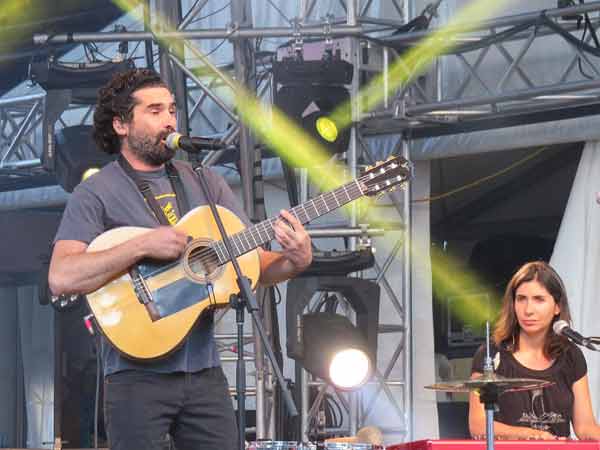 Les Ogres de Barback
Other cool bands playing on the final weekend included Les Hotesses d'Hilaire, a psych/boogie/blues band with a wooly and wild, dress-wearing front man, the French acoustic band Les Ogres de Barback, hard rock/ nu metal band Blackvoid, French duo Mansfield.TYA and Quebec's own pop rockers The Best Foot Forward. The final weekend also saw performances from Flo Rida, Gojira, Charlie Musselwhite, Muted Screams, Yael Naim, We Are Wolves and Unknown Mortal Orchestra just to name a few.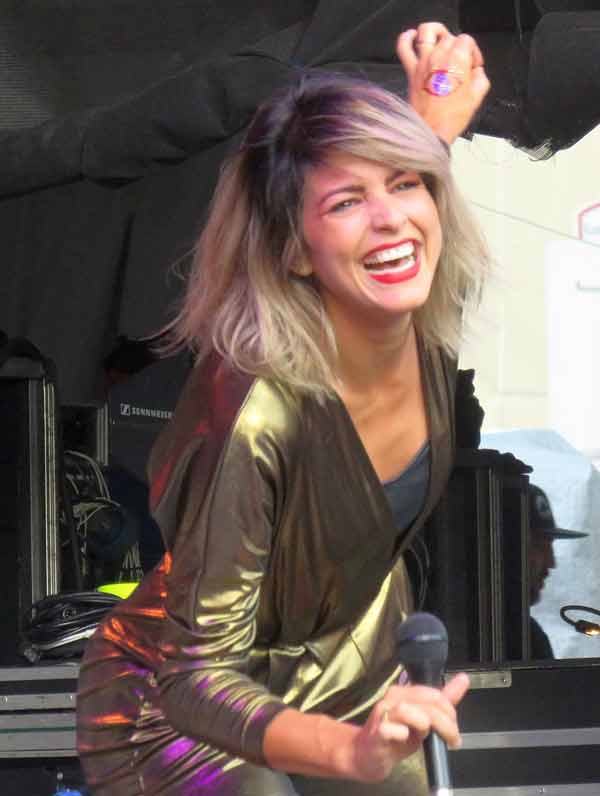 Danille McTaggart of Dear Rouge
While music is the main focus of the Quebec City Summer Festival, the event is in essence a giant street party, and we'll look at some of the other fun things the festival has to offer between the stages in Part 2 of our festival coverage.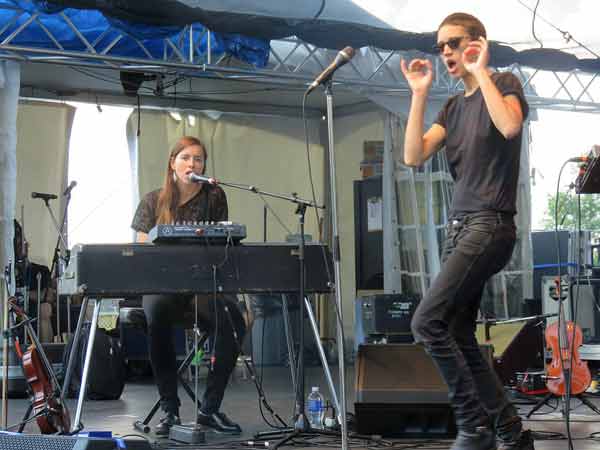 Mansfield.TYA
Information about the 2017 Quebec City Summer Festival will be posted here.
To plan a trip to Quebec City go here.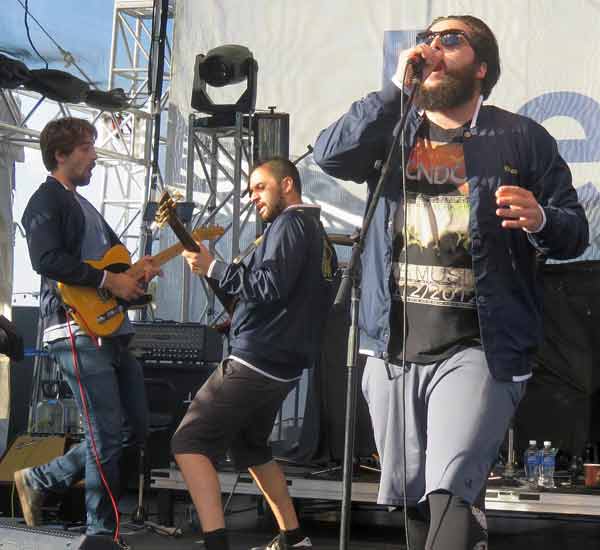 The Best Foot Forward

.

---
...end