Las Vegas' Libertine Social at Mandalay Bay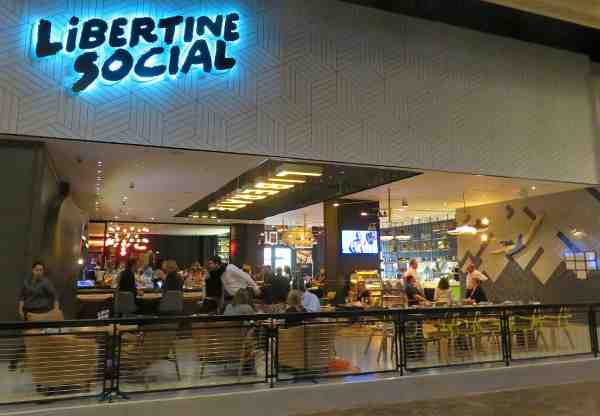 Known as a place where visitors sometimes indulge in behavior that they would not at home, Las Vegas' "What Happens in Vegas, Stays in Vegas" mantra is understandable. But sometimes what happens in Vegas is just too good not to crow about, and that's the case with the dining experience at Libertine Social, the latest restaurant to open at the Mandalay Bay Resort and Casino. In fact, if you hear a shout of "Jackpot!" at Mandalay Bay, it may have its origin in the happy taste buds of a Libertine Social diner and not in the pockets of a slots player!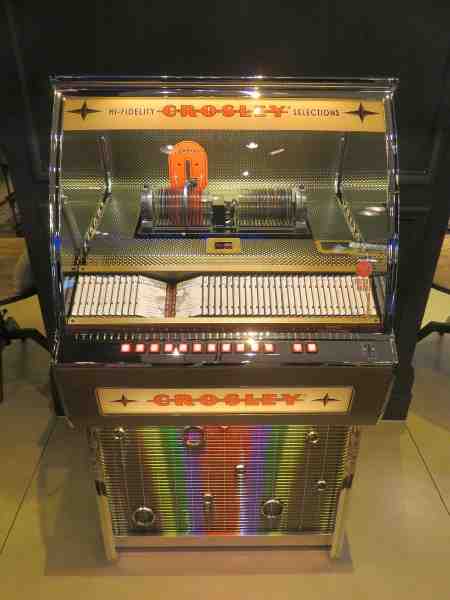 There's no shortage of places to have an excellent meal at Mandalay Bay; the resort is home to a seemingly endless array of restaurants including standouts like Kumi, with its Japanese/Korean American menu, and Aureole with its reputation as one of the finest restaurants in the nation (and its four-story, 3000-bottle wine tower!) Libertine Social is the brainchild of Shawn McClain, the James Beard Award-winning chef behind such eateries as Sage, Custom House and Green Zebra. For Libertine Social, McClain has created a menu that's inspired by American bar food.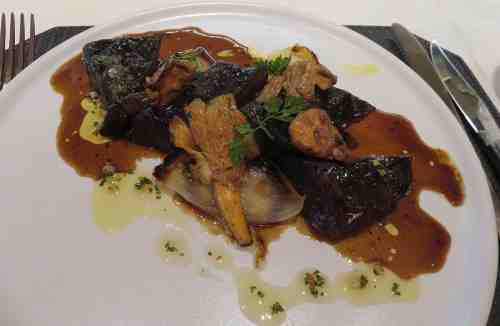 The atmosphere at Libertine Social is exactly what you'd expect if you based your assumption on the restaurant's name: casual yet hip, a little bit rebellious and set up so as to be conducive to socializing. A huge, quirky mural adorns one wall, the mirror behind the bar suggests, via a cool piece of lighting, that patrons "stay wild," and for that epiphany moment, perhaps after a couple of cocktails, a glance toward the ceiling reveals large lighted block letters spelling out LIBERATE. There's even a mega-hip juke box filled with full albums; diners can pick their favorite cuts from, for example, the likes of the Rolling Stones' Sticky Fingers album or Turn on the Bright Lights by Interpol. But of course it is the food and drink that are the real stars at Libertine Social.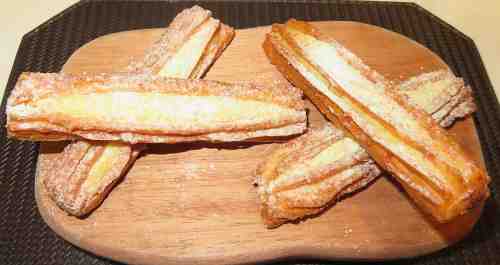 The Libertine Social menu offers a selection of small plates, good for a starter or for those with less of an appetite, and the list includes choices like Scotch olives, marinated ahi tuna cones, strawberry gazpacho and modern fried egg that in its modernity is prepared with acorn squash and American sturgeon caviar. For our visit we tried the parmesan churros, warm and delicious and presented on a wooden breadboard, four to a serving. In the spirit of socializing (and saving room for the entrée) we offered the last of the churros to the newly-seated party ensconced next to us. The sharing of appetizer was easy because we were having our meal at the 6-seat counter where you can watch chefs working two wood-fired ovens and otherwise preparing the evening's fare, which on this occasion included a not-on-the-menu special entrée item, flatiron steak, a melt-in-your-mouth treat that when recommended to our churro-sharing new friends was ordered by and reveled over by their entire party. Beef items that are regularly on the menu include Wagyu skirt steak, prime rib and the Libertine burger; those who prefer a taste of seafood can order up harissa rubbed mussels or a whole roasted branzino. Chicken and Kurobuta pork chop are other available temptations.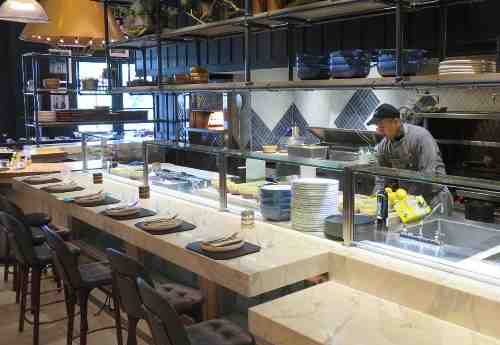 The specialty drink selection at Libertine Social has been overseen by mixologist Tony Abou-Ganim and includes "social swizzles" and fizzes like the Nostro Rosa, Bird of Paradise and the Libertine, which like many of the other fizzes, has egg white as one of its ingredients. A satisfying selection of wine and beer is also on offer and among the brews available on tap are those from the Las Vegas-based Tenaya Brewery.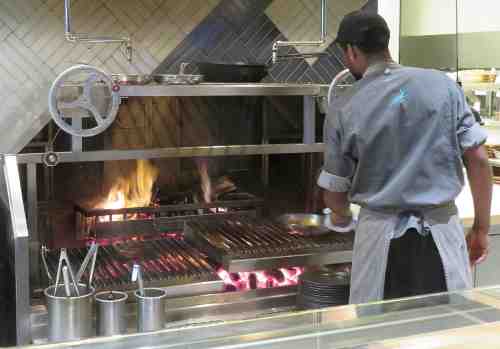 Libertine Social also has an outdoor dining area for those who prefer to eat al fresco, and (if you must!) there's a take-out window. Jackpot, indeed!
For more information on Libertine Social go here
For more information on Mandalay Bay Resort and Casino go here
For ideas on other fun things to do in Las Vegas go here

.

---
...end