Avast Mateys! There Be Pirates In Puerto Vallarta!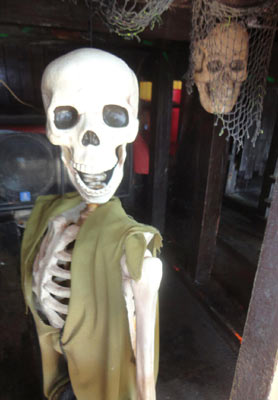 If ye be sailing the pleasant waters of Banderas Bay off the coast of Puerto Vallarta, Mexico and ye spy the galleon Marigalante approaching, ye better be knowing that she's full of pirates! The thing to do when you see this ship, the one with the skeleton hanging in the rigging, is to surrender immediately and climb aboard! Then ye be in for some mighty big fun me hearty!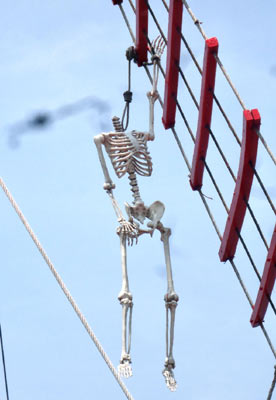 Truth be told, pirates like to party. And visitors to Puerto Vallarta can party with them aboard the Marigalante, a vessel operated by Pirate Ship Puerto Vallarta. The ship's popular daytime tour is a jubilant voyage across the bay, filled with non-stop entertainment. For a portion of the voyage the pirates party hard; the singing, dancing and joking around is all part of the show. But pirates will be pirates, and eventually the sword fights begin and they don't end until half of the buccaneers fall into the sea after being forced to walk the plank!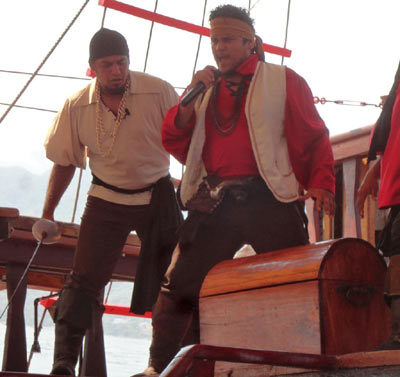 The on board pirate activities may not be historically accurate, but the ship itself is. The Marigalante is an exact replica of the Santa Maria of Christopher Columbus fame. Prior to going into service as a party boat 20-years ago, the Marigalante sailed the world, first to Cantabria, Spain, the birthplace of Juan de la Cosa, the man who owned the Santa Maria. She also made a voyage to Japan, and another trip to Spain. When they're not swashbuckling, crew members are happy to detail the ship's non-pirate endeavors.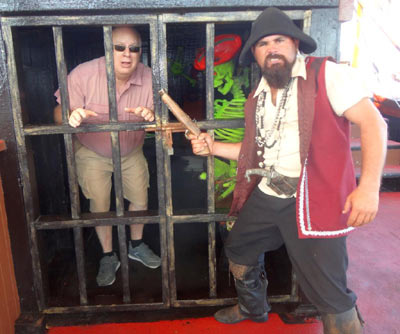 A stop at a secluded beach is part of the day tour; cruisers should bring bathing suits for this part of the adventure. There is also an option to go snorkeling instead, and everybody gets fed lunch in the ship's galley afterward (breakfast is served at the beginning of the tour too, so definitely come hungry!) And yes, yo-ho-ho, there is plenty of rum aboard along with a full open bar.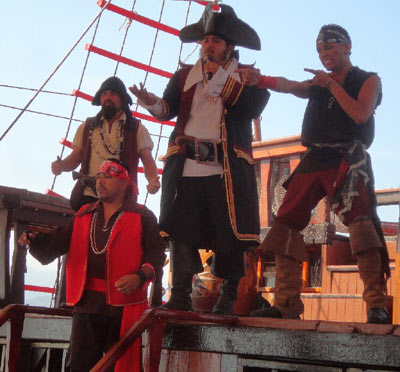 The Pirate Ship Puerto Vallarta tour is fun for all ages, but families in particular will love it as a good deal of the entertainment is aimed at the kiddies, including with some humorous hands-on activities. Tours operate every day except Sunday and there is also an evening tour.
For more information on Pirate Ship Puerto Vallarta: here
To plan a trip to Puerto Vallarta: here

.

---
...end