Elvis in Shreveport: Still in the Building


The famous line "Elvis has left the building" was first uttered in 1956 in Shreveport, Louisiana at the end of an Elvis performance for the Louisiana Hayride radio program. Presley had indeed left the building immediately after his set but he never, in spirit at least, really left Shreveport and to this day fans flock to the city to see Elvis-related attractions.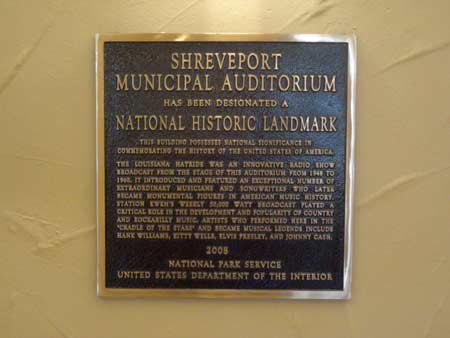 The main Elvis things you'll want to see in Shreveport are located on (where else?) Elvis Presley Avenue. Here on this short stretch of road you'll find The James Burton Foundation. Burton is a native Louisianan that grew up in Shreveport and who has worked with too many artists to name here, but he was the guitarist for Elvis Presley from 1969 until the end, until Presley's death in 1977.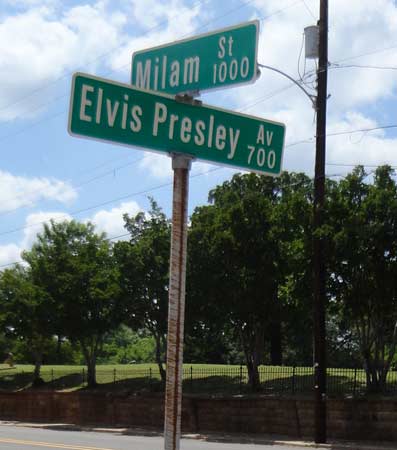 Burton's foundation is a charitable organization that works to provide guitars and guitar lessons to kids as well as to hospitals and schools, and fans are welcome to stop in and see the small but packed display of Burton memorabilia, including Elvis-related stuff like a slot machine from the International Hotel in Las Vegas where Elvis was a longtime resident. Otherwise you'll see some of Burton's guitars and stage outfits, awards and other unique items, and a selection of photos taken with The King. Burton is understandably not always in attendance at the foundation but when he is the Rock and Roll Hall of Fame member is known to take the time to chat with fans and pose for pictures. A modest selection of gift items and souvenirs are for sale here too.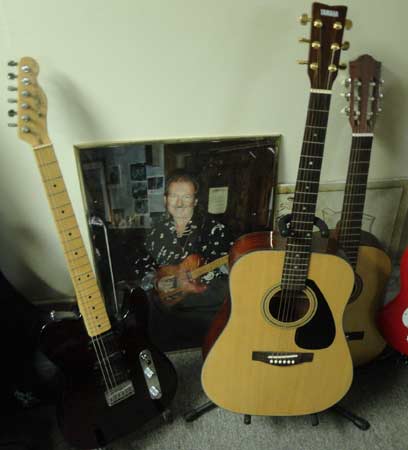 James Burton guitar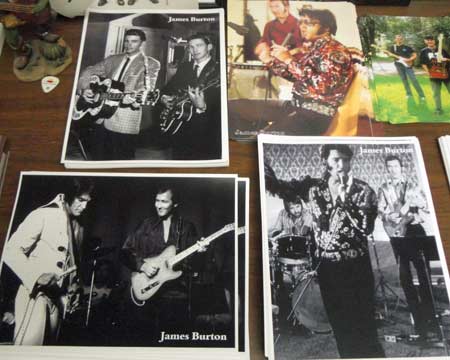 Road Trip Shreveport - James Burton promo photos with Elvis
Right across the street from the Burton Foundation is the Shreveport Municipal Auditorium, the vaunted venue (and National Historic Landmark) where Elvis and other stars like Johnny Cash, Hank Williams and Kitty Wells appeared on the Louisiana Hayride, a radio show broadcast from 1948 to 1960 on KWKH.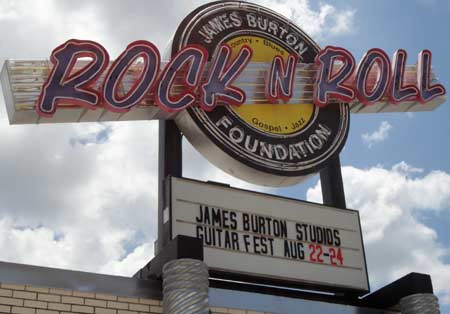 The auditorium is not open for drop-in visitors but tours arranged in advance are available, and details can be found here. The very informative tour is well worth seeking out and a highlight is a peek inside Elvis' dressing room, a quaint facility to say the least, even for the '50s. But it is here in this room that you can most feel it; Elvis is definitely still in the building.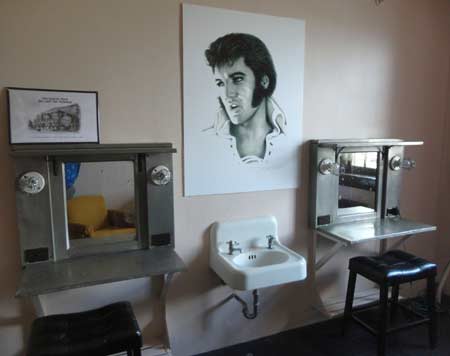 Elvis' dressing room

For more information and to plan your visit to Shreveport click over to www.explorelouisiananorth.org

.

---
...end