Sound & Vision: Columbia, Missouri's True/False Film Fest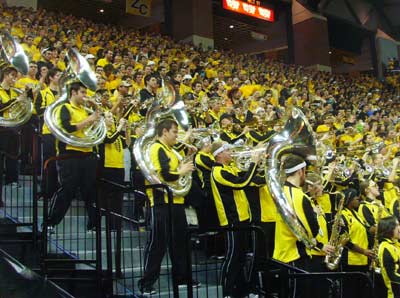 If you're an avid movie-goer you've probably noticed theaters advertising showings of Project Nim and Life in a Day lately. Those films are just two of nearly fifty documentaries that were previewed earlier this year at the True/False Film Fest in Columbia, Missouri where the annual event has taken on the vibe of a mini-Sundance. Columbia is one of those cities where there is always something going on, thanks in part to it being the home of several colleges including the state powerhouse lovingly known as Mizzou, the University of Missouri. The entire city comes out in support of the Missouri Tigers at their home games and a similar sense of community prevails during the True/False Film Fest, when Columbia's vibrant downtown is packed with pedestrians, many greeting each other jovially with the exact same question. "Which films are you going to see?"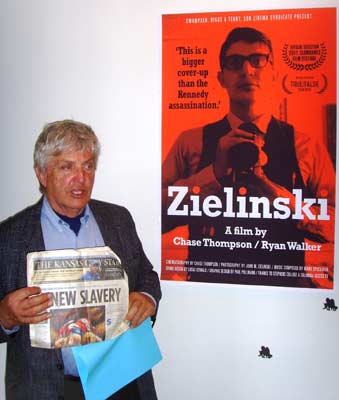 There was a time when the word "documentary" was pretty much equivalent to the word "dull." Those days are long gone, especially when it comes to the hand-picked titles that screen at T/F, where there truly is a little something (or a lot!) for everyone. Conspiracy theorists and those who just enjoy outré personalities flocked to this year's screenings of Zielinski, a doc about the life of John Zielinski, a blacklisted author who has been ostracized for digging into subjects that others would prefer be left alone. Many consider Zielinski to be a fruitcake but he was on hand to chat knowledgably and expand on his opinions on a one-on-one basis after the screenings, even willing to discuss his shocking belief that there's a place in this country where people are turned into food. Colorful characters are the norm during T/F as the sidewalks around film-showing venues like the Blue Note, the Little Ragtag and the awe-inspiring Missouri Theatre bulge with film producers and directors and film subjects like Zielinski, all anxious to schmooze and talk about their films. They come to Columbia, after all, to start a buzz on films like the humorous Fake it So Real, about the struggling Millennium Wrestling Federation in North Carolina, The Burger and the King, which believe it or not is about how Elvis Presley liked his hamburgers and other foods prepared and features his still-living beloved personal cook, and on a more serious note, about the waning influence and viability of newspapers, Page One: Inside the New York Times. The Fest spreads out over a four day long weekend and the average filmgoer probably takes in about 4 films a day; hardcore film buffs can pencil in an itinerary that'll take them to about twice as many shows. The hottest ticket every year is usually to Gimme Truth!, a sort of game show event that on Saturday night wraps up most of the festivities (films are still shown on Sunday.) During Gimme Truth! a series of five-minute films are shown but the catch is only some of them are real documentaries while the others are fakes made especially for the event. At the conclusion of each short the audience and a three-person panel of experts (persons involved with some of the year's official T/F screenings) guess as to whether the film they just saw was real or not. Needless to say, sometimes even the experts are fooled. At any rate, with the wisecracking Johnny St. John emceeing the event (and free beer flowing in the theater lobby) Gimme Truth! is a popular way to celebrate the conclusion of another successful True/False Film Fest.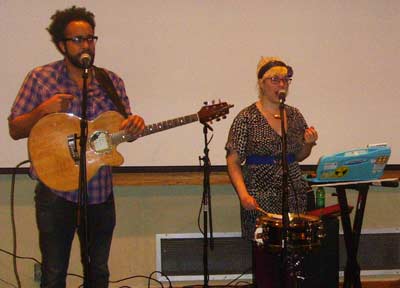 T/F is also known as a great time to hear live music and you'll find it wherever you turn during the festival. Bands and individual musicians play at each venue before and in between screenings; in 2011 the roster was an eclectic mix of everything from Columbia's own psychedelic folkies Richard the Lionhearted to trio Pearl and the Beard visiting from New York City to Japanese electro duo Haii Usagi. Bunny and Dade, Wine Teeth, Dennis W. Ho, Jerusalem and the Starbaskets and Swampweed were just a few of the other acts that could be found performing in-theater sets or at parties or even busking on the street.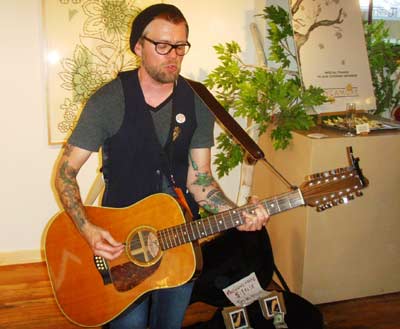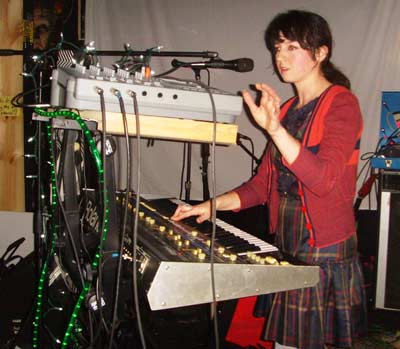 The Eastside Tavern, already one of Columbia's main venues for live music, took advantage of T/F to bring in acts like Stacian, a "one-woman Krautrock storm hailing from Milwaukee" and also host a showcase for various artists on the Destijl label. So, during the True/False Film Fest Columbia is a hub of creativity where you can experience lots of new sounds and visions and it's a pretty good bet that you'll come away from the event with a few new friends too.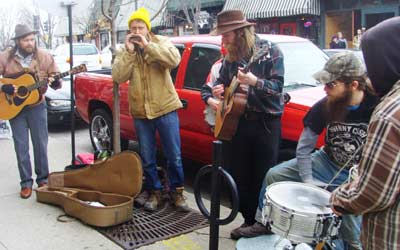 Downtown Columbia has lots of indie and mom-and-pop eateries too, and since Columbia is a college town most of the restaurants feature prices that won't hurt the pocket book. So dig in and forget about the chain places for a few days. Lodging choices are myriad, but since you're trying something new, why not take it all the way? The Stoney Creek Inn is a modern full-service hotel but it feels very rustic thanks to the walls being made from beautiful timber and decorations that lean towards the outdoorsy. Don't be surprised to find a few bears peeking at you here, but not to worry; they're made of wood too.
The True/False Film Fest is held every March. For more information visit www.truefalse.org
Columbia has lots to do during and beyond T/F; to plan your trip go to www.visitcolumbiamo.com

.

---
...end