Carnival Ride: Cruising to Mexico

Certain cities, it seems, are just made for having fun. Las Vegas comes to mind and so does New Orleans. Both places are so much fun that they're hard to leave but New Orleans has something to offer that makes it a little less painful to pull away from the non-stop party action of Bourbon Street. How about a little detour on the way home, to say, Mexico? It's easier to do than you might think thanks to Carnival Cruise Lines and their short cruises down to Mexico's Yucatan Peninsula. As a matter of fact it's real easy---the pier where Carnival ships dock on the Mississippi River is only a short cab ride away from the French Quarter. I recently took a five-day voyage from New Orleans to sunny Mexico aboard the Carnival cruise ship Triumph and here's just some of what I experienced: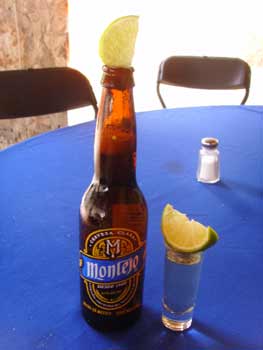 Day 1: New Orleans
The ships normally don't start boarding passengers until the afternoon, so that means you have half a day to finish partying in New Orleans before you head to the pier. I was staying in a French Quarter hotel and it literally only took about ten minutes by taxi to get to the pier. Where the cab drops you off there are porters waiting to take your luggage and get it sorted to be delivered to your cabin while you go through the boarding procedure. The ship sails at 4:00 PM when there is still plenty of light and I joined lots of other people on the Lido Deck to watch New Orleans disappear behind us as we set sail down the Mississippi. The first evening aboard a cruise ship is a good time to get your bearings and I spent a few hours scoping out the location of important things like restaurants and the internet café; yes you can stay connected even when you're far out to sea! The first night is also a good time to visit the excursions desk to purchase or confirm your tickets for your shore excursions in Mexico.
Day 2: At Sea
Mexico isn't just around the corner from Louisiana! It takes a full day to get there and that means you have plenty of time to take advantage of everything the ship has to offer. Well, you can try to do everything but there's so much you can't do it all. Of course part of the fun of a cruise is time spent doing absolutely nothing---laying in the sun with a cool drink at hand is pretty hard to beat. But when you're ready for something more, just look around. Triumph has a spa, a casino and a disco. There's a miniature golf course, a half-court for shooting hoops and a giant water slide. Movies are projected onto a jumbo screen in the evening---watch from the pool if you want to. If you'd rather see a live show, catch a comedy, dance or musical act, head to the Rome Lounge, a theater so large that it's three decks-high. Food and drink is everywhere and what's that you say? You want to get a tattoo airbrushed on and then go to karaoke? You get the idea. There's never a dull moment unless you choose to take a breather.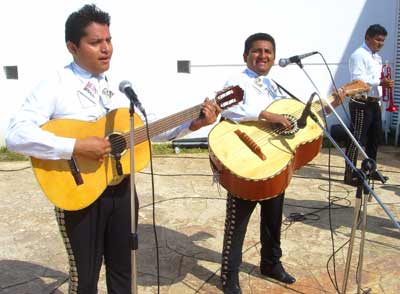 Day 3: Progreso, Mexico
Progreso is located right on the tip of the Yucatan Peninsula and it is considerably less busy than most Mexican ports. Whenever the ship pulls into port passengers are always welcome to explore the area on their own but most folks prefer organized shore excursions. These are booked through Carnival and you join up with your tour group just at the end of the pier. Some of the tours available in Progresso include a mangrove kayak adventure, a fishing tour and the Corona Beach Party which is exactly what it sounds like. I chose a two-fer tour; one that went to a Mayan ruins park called Dzibilchaltun and then on to the Tierra Bonita Ranch for lunch and entertainment.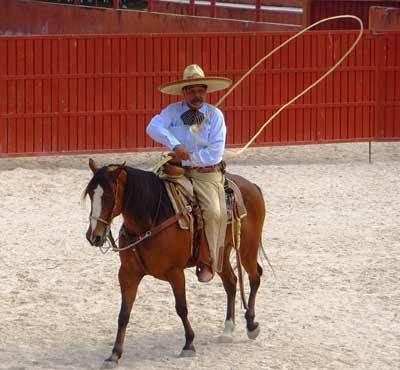 The locals call Dzibilchaltun "Zibi" for short and it is a large complex where there are remains of Mayan pyramids and other buildings including an astronomical observatory. A tour guide explains what used to go on in this ancient city as you tour from area to area and then you are given time to explore on your own. Zibi is different from many Mayan ruins in that you are allowed to climb on the pyramids; that's lots of fun and makes for a great photo op. There is also a cenote, or water hole, at Zibi that you can take a dip in if you come prepared with your bathing suit (wear it under your street clothes.) After a couple of hours at Zibi the tour heads to the Tierra Bonita Ranch where the first thing you do is set down to a delicious Mexican Food Buffet. This isn't the tacos and enchiladas you have back home; this is a feast of area specialties like lime soup and pibil chicken washed down with a margarita. After lunch a cultural show features singers and dancers in traditional dress and a horse show where charros (Mexican horsemen) demonstrate their riding and roping prowess. Adult beverages are extremely cheap here; you can get a whole bucket of beer for about five bucks during the show. Before boarding the coach to head back to Triumph you can spend some time shopping---about half a dozen vendors are set up here selling Mayan art and handicrafts---no junk!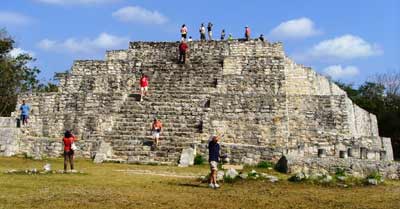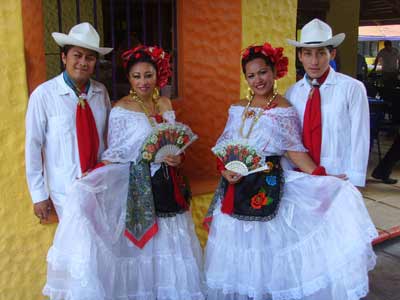 Day 4: Cozumel
Cozumel is an island that lies off the coast of the part of Mexico that's known as the Riviera Maya. This is a very popular cruise ship stop and it's no wonder; the entire island is geared to tourist activities and showing visitors a good time. Needless to say there are tons of shore excursions to choose from in Cozumel. Snuba, snorkel, horseback riding and parasailing adventures are some of the most popular activities but I wanted to do something I'd never done before---take a ride in a submarine! The Atlantis submarine tour takes you 100-feet underwater to see a marine park that is part of the world's second largest reef. The ship carries forty passengers at a time and there are lots of good-sized windows so everyone gets a clear view of the fish, coral and even the occasional scuba diver as the sub scoots around. Since only a very small percentage of the world's population will ever be aboard a submarine, you get a certificate commemorating your voyage when you disembark. When the tour returns to the island you'll be right in the heart of Cozumel's shopping area where you can load up on souvenirs, eat and drink, meet colorful street characters or just lounge in the sun until it's time to board Triumph.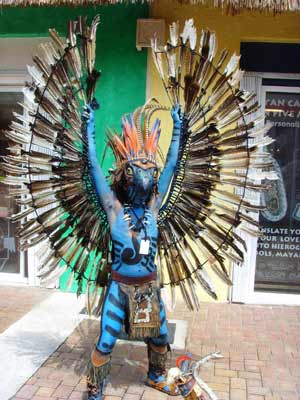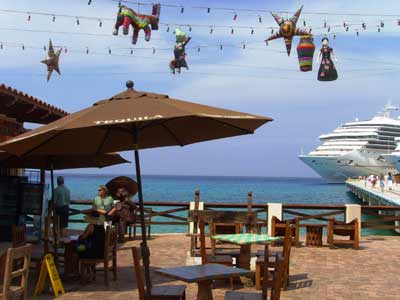 Day 5: At Sea
Here's another chance to enjoy the amenities and activities aboard Triumph as you spend a full day at sea on the way back to New Orleans. Then you'll have to do the hardest thing you've had to do for five days---decide whether you're headed back to Bourbon Street or not!
Carnival offers various itineraries to Mexico from New Orleans and other ports. For information on these or any Carnival sailing anywhere in the world, visit: www.carnival.com

.

---
...end