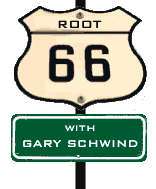 Chad Rex and the Victorstands - Gravity Works Fire Burns Review

.
Chad Rex and The Victorstands, is a part of the Mars Motors family. In that regard, this album is pretty much what you'd expect: a rootsy, Bakersfield sound featuring healthy doses of raspy vocals, pedal steel, and piano.

This is a pretty simple album. It is an album filled with mellow 3-4 minute songs about the kind of girl your mom may not like ("That Way Girl"), heartache ("Cities by Hotels", "Better Off") and loneliness ("Lonely 2"). In other words, it's the kind of music you'd expect to hear in your local smoky bar where they have PBR on tap. And to be honest, I'd love to see them in such a place. I bet these guys are even better live than they are on disc. And that's saying something.

This whole album is really good, but if I had to choose a couple favorite songs, they would be: "Cities by Hotels" and "Blind the Moon." These are both songs that make me stop what I'm doing to focus on the lyrics and the melody. Especially "Blind the Moon." With the banjo, fiddle and lyrics such as "vertigo - as I'm flat on the ground / no love lost, no love found," it just makes me stop and pay attention. Between this album and It's Crazy by Drag the River I'd say it's been a pretty good year for Mars Motors Records, which is quickly becoming one of my favorites.



CD Info and Links


Chad Rex and the Victorstands - Gravity Works Fire Burns
Label:Suburban Home / Mars Motors
Rating:




Preview and Purchase This CD Online
.

---
...end