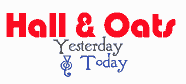 by Keavin Wiggins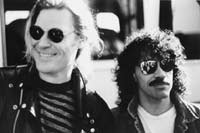 Following the lukewarm success of "Change or Season" the duo parted ways again and the only Hall and Oats records that hit shelves during most of the 90's were compilations and greatest hit packages.
They decided to give it another shot in 1997 and recorded their comeback album, "Marigold Sky". Although critics seemed to agree with the pop-soul found on the record, in the climate of the music business circa 1997 it just didn't have the smash hit that their previous albums had contained. As such Daryl and John decided to put the group on hold once again.
It was the intervention of VH1 that brought the duo back together as a recording unit. Hall and Oats released a retrospective album in 2002 following the airing of their "Behind the Music" episode on VH1. It was one ballad from that album, "Do It for Love," that put Hall and Oats firmly back on the hit track as the single took on a life of it's own and raced to the top of adult contemporary charts and landed Billboard's No. 12 AC song of 2002.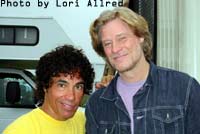 Never ones to rest on their laurels, Hall and Oats quickly put the finishing touches on a new studio album aptly titled "Do It For Love". It appears that love of what they are doing is the prime motivation for Hall and Oats these days. This new album is really the culmination of their musical efforts from the past thirty years. While "Marigold Sky" fell short of the monster pop sensibilities of Daryl and John's past, this new album gives them a fresh yet familiar stake on music in 2003.
They still lean towards their patented blue-eyed soul sound but they also seem content to be independent and resist the temptation to pander to the modern music game. Instead of coming across as an album focused on latching on to their success of their past and the recent hit, this album is a cohesive look at where they are now. And it isn't a bad place if you are a fan of their music.
One listen to the lead off track, "Man on a Mission" just solidifies this group's penchant for melding the worlds of pop and soul, except this time they place it in a modern contemporary context and the focus seems to be more on soul than pop. The soulful vocals still carry the day and at the end it appears that the group has once again found their groove and have produced one of their best albums in over a decade and half.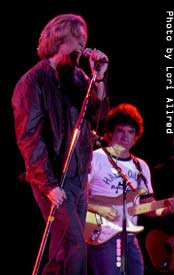 I will end this tale with a personal antidote. A few months back I was at a small party where several young musicians were present, playing pool, drinking, joking around.. you get the picture. The air was filled with music via a multi-disc CD player that was set on random play. Once Queens of the Stone Age's "Rated R" record came to a close the air was suddenly filled with the sound of "Sara Smile". At that point one guy who was shooting pool stopped in the middle of his shot and shouting to our host, "Dude, what in the hell are you playing Hall & Oats for?"
Our host smiled and responded, "Shut up! Hall and Oats are cool. If you could sing or write songs like this then you wouldn't be here. You'd be rich and successful."
That seemed to quiet the criticism and curiously a few minutes later when I gazed over at the guy who had complained about the music, he was tapping his toe and mouthing the words to "Rich Girl". So once again Hall and Oats have reached a new generation of fans, although they may be a guilty pleasure to some, they appear to be a pleasure nonetheless.


Do you want more?
Purchase Hall and Oats music online and hear samples!
Visit Hall and Oats official website for all the latest


.Photos courtesy of Hall and Oats Official website
All Rights Reserved by Copyright Holders.