by Keavin Wiggins

There is a lot of talk on Rocknworld.com and the rest of the iconoFAN network among the readers about the need for a new Nirvana and the hope that such a band will appear soon and shakeup what has become a rather complacent commercial music scene. One thing that most people forget however is that Nirvana wasn't created in a vacuum, they sprang forth from a vibrant music scene where bands practiced in the same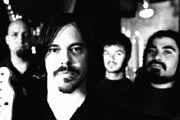 rehearsal studio, played the same clubs and were constantly looking to each other for inspiration to come up with something better and unique. Nirvana, Alice in Chains, Soundgarden, Pearl Jam are but some of the bands that burst forth from Seattle after "Smells Like Teen Spirit" started a musical revolution that knocked popular music on its ass. This didn't happen overnight, the bands on the Seattle scene worked for years perfecting their craft, playing to enthusiastic local audiences and building up an arsenal of music to take into the battle for stardom.
Through the history of rock there has been many such scenes. Seattle's grunge music in the early 90's, Hollywood's brand of sleaze turned glam in the 80's. San Francisco's "West Coast Sound" in the late 60's and the "Swinging London" scene in the mid sixties that varied between pop and blues band that gave us many of the groups we now call "Legends". What locale will be next to spring up out of nowhere and change the face of popular music? That is almost impossible to predict, however there is a music scene going on in Long Beach, California that is a strong contender. To get a feel for twelvehourmary you must have a little insight into the music scene they come from.
One industry veteran recently joked that he would like to put up a fence around Long Beach and sign all the bands to his independent label. Why? Because, unlike most music scenes where we find a dozen or so bands basically mimicking what is popular on the charts and MTV, Long Beach hosts an eclectic group of bands that dare to do their own thing and create the best music they possibly can. There may be a healthy dose of competition between the bands but you can't see it when looking from the outside. What you see is a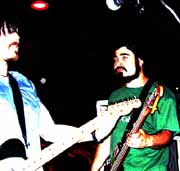 burgeoning music scene where the bands willingly coexist, often help each other out in the studio and on stage, and most importantly encourage one another.
Several years ago a group of musicians got together and converted an industrial warehouse into what amounts to a nightclub-esque rehearsal and showcase facility. The ground floor sports two stages where the bands can perform. Even the smaller of the two stages is larger than most music clubs offer and the main stage is comparable to a medium sized cozy theater. It's all very professional with nice PA, lighting rig and even a projector which plays videos and DVD's on a full movie screen which descends from the ceiling when they want to watch something in movie theatre style.
twelvehourmary like most bands on the Long Beach scene are content to make music they love, not what seems the most commercially viable or a springboard to stardom. Their artistic independence shines through in their music with intricate arrangements, thought provoking lyrics and quite simply exceptional music. Let the reader remember that any band can come out and produce copies of what is popular at the moment and find a small measure of success but it is the bands that strike out on their own and try something new that CREATE new shifts in popular music. A personal measure I use when listening to a band is who they remind me of, now after seeing twelvehourmary a half a dozen times and listening to a preview of their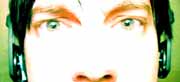 forthcoming CD I still can't come up with another band to compare them with. Ultimately, the reader will have to listen for themselves as twelvehourmary's music transcends definition in traditional terms of comparison. That is why I selected twelvehourmary as the first group to profile in this new series. They are the perfect choice as this series attempts to expose exceptional indy and unsigned bands that are leaving their mark and have what it takes to hit the big time with their integrity intact. But before you click over and listen to the music, let us spend sometime getting to know the musicians behind the music. Brett Bixby, twelvehourmary's lead vocalist/guitarist and chief songwriter has agreed to answer a few questions to give you a better feel for this band.
RNW: To begin. twelvehourmary is an unusual name, where did it come from?
Brett: Twelvehourmary is the nickname of a girl whose boyfriend used to drive 12 hours roundtrip from North Carolina to Virginia to visit her and express his affection. He was the trombone player in a band I was in at Duke and some friends and I thought it had a ring to it and thought it would be a good name for a band so when it was time to go through a list of the usual mostly crappy forgettable band names, it seemed to stick.
RNW: Can you tell us a little bit about how the band formed?
Brett: It all began in a the lobby of a small brothel…. no, wait... Actually, I played with our drummer Mark Romans in high school in an original band called Downtown Mission. (years pass) We decide to start a band and hooked up with Stu Richardson on guitar, who at the time worked with Mark at a a shop in Long Beach. We played together for a while and started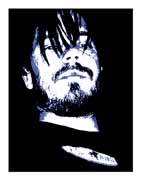 seriously writing together in Stu's garage in '94 and began looking for a bass player. Once we hooked up with Greg Coates, we started plugging away on the local Long Beach scene at a small bar called Que Sera (thanks Liz & Benz). Greg's now playing with Bird3, a band you should look into if you haven't, and we've added Matt Jacovides whose not only a great bass player but close friend and since then we've been going strong, playing out , writing new songs we dig and making a record.
RNW: What first inspired you to pick up the guitar and starting singing?
Brett: Since I was a small knucklehead, I've always been into music. I remember putting paper over beat up tennis racquets, drawing on guitar strings and taping extension cords like guitar cables, turning trash cans upside down and playing along to 'Joy To The World' by Three Dog Night with my brothers. I started playing piano at about 8 and after learning too many t.v. show themes I decided to pack in the piano and try drums for a stint. After a year and a half or so of fun and noise for my mom I got back into keyboards as a teenager (think Roland Juno-106) and got into Devo, Gary Numan, Yaz, Oingo Boingo and other stuff that had keyboards in it and did that thing through high school.
In college I bought my first guitar off my roommate Karl, a guitar player, and told him we should start a band and after I got a reasonable handle on the guitar, we did. I'd always picked up friends guitars and toyed around and watched how other people play but I'm basically self-taught. For me, the guitar is an extension of trying to make songs. I figured that it's too hard to carry around a piano- think campfires… and after seeing some live Depeche Mode footage I decided that it was extremely hard for 4-5 guys to look cool standing behind keyboards with both their hands forward. Isn't it awkward to watch a guy play keyboards standing and trying to groove? So I resolved myself to play guitar in a band instead. The first song I ever learned on guitar as a kid, and probably the only one I could play for years, was My My Hey Hey off Live Rust.

RNW: One of the things I find so remarkable about twelvehourmary is that I really can't find another band to compare you to. Are there any bands that you feel are similar to your sound?
Brett: As far as newer bands, it's hard to say. I would say we're as influenced by 'older' rock music as much or more as 'new' rock- I think bands like Foo Fighters, Queens of the Stone Age, Our Lady Peace and Radiohead are trying to making interesting rock music. Rock is the underdog in these days of N'Sync and bling bling. There are also a ton of people who are great who fall into the 'singer/songwriter' category that unfortunately don't get much airplay outside of stations like KCRW where the dj's actually pick the playlist. The state of radio and payola is a whole other topic that's better left for another article. The other night someone told me we sounded like Bob Mould and I've heard everything from Soundgarden to Tool to Toad the Wet Sprocket so I think it really depends upon your own musical points of reference. It's always nice when the band you remind someone of is one they like.

RNW: On the same note as the last question, which artists have had the biggest influence over you as a musician?
Brett: We play rock music but I like to listen to lots of other music that isn't rock. Everything from Stevie Wonder and Sly and the Family Stone to Nick Drake to Fila Brazilia to A Tribe Called Quest and Ice Cube… I think lots of rock music can tend to get stuck in the same1-2-3-4 feel which is highly successful if your guitarists are Angus and Malcolm Young but can get redundant in the hands of the less inspired..I like to think the sensibilities of the music we listen to sink in and in whatever way make their way into our rock music. The rhythms in hip-hop are continually inventive and although I have mixed emotions about sampling, depending on whether it sucks and you're a thief or you're sonically inventive, many of the ideas in hip-hop are fresh and inspirational. To get back to your question- a few artists that I'd have to say have some influence on the way I write like Neil Young, R.E.M., The Beatles, Soundgarden, Elvis Costello, Jeff Buckley, Los Lobos, Led Zeppelin …so do Mark, Matt and Stu and my friends music as well.
To be honest, I can't get enough of music. There's a connection between people who like the same music and I like lots of different kinds of music so I must like lots of different kinds of people. Like XTC… me too, like Helmet, me too, like James Brown, me too… It's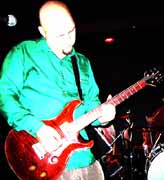 always freaked me out since I was a kid that musicians can take the same chords like the same color paints and mix them up in different ways and just when you're thinking 'Wow, that's an amazing song. How can anyone write another one like that?' Then you hear a new Peter Gabriel song that blows your mind in a different way.'

RNW: What is your song writing process like? Do you take an idea to the rest of the band and work together to create a full song or do you take an almost complete song to the band and have them add their own little flavor to it?
Brett: I'd say it's a bit of both and whatever works. Some songs started out with us jamming in rehearsal. Others start on the couch when you're alone and you play something that makes you look at your hands to figure out what it was you just did. I wish I knew how to do it on command but you learn to take what you get. It's kind of like following a dog on a leash. You want to facilitate the walking or running but sometimes you don't know where it's going to go until you're pulled off the sidewalk. Stuart Richardson, our resident guitar/keyboard sniper, is my alter ego as far as the 12 writing process. He's an amazing musician and we've been playing with one another for years and he has a unique knack at anticipating what I'm up to and filling in the blanks that I can't and I like to think that it works both ways. Of course, at some point the band has to sink it's teeth into new material and it is there where everyone gets a chance to contribute ideas and hash it out and refine it until we're all generally happy with it. I'm still looking for new ways to work and try and work with the band- a band is always a work in progress and even when there are issues here and there it's because we all want to dig what we're doing and where the song usually ends up gives back to everyone as far as a greater than the sum of its parts vibe.
RNW: I've heard many people comment on your lyrics, I've found that they are often very visual and they don't fall into the simpleminded camp, rather they are often thought provoking. Where do you get the inspiration for your lyrics?
Brett: I can get the same feeling out of turning a good phrase that I can hearing a chord progression or melody that I like. I took a few poetry writing classes in school and it taught me that a lot can be said with a little. One word can change the meaning of a small phrase. In songwriting, you only have roughly 3 1/2 minutes to say something and you simply can't say it all in that amount of time. Economy is important. Revision is important. Asking yourself questions is important but overthinking can also be a killer. I'm interested in dualities -the yin-yang thing. I get inspiration from reading, listening, writing and the desire to try and ride that line between economy and depth. Reading definitely gets me in the frame of mind to write but the downside is often I put the book down and don't finish a section cause I get distracted by music thoughts. Good lyrics resonate in general terms yet have a unique image attached to them. The words also have to work with the emotion of the music. Sometimes the lyrics and melodies will come at the same time and other times I have to listen to the music over and over again until it becomes more subconsious and then the music will begin to offer some kind of direction or a phrase that gives me somewhere to go. I write on my computer. I write on a yellow pad, I write in a journal type book and I write in a palm visor. Whatever works at whatever time. I also jot down things while I'm driving in my car quite a bit which is a great time to listen and look for things that seem to pop up naturally. Often I'll try and write when I'm deliriously tired and ready to sleep because when you're that tired, you can't really consciously edit yourself… sort of a stream of consciousness thing. Sometimes you wake up and see crappy scrawl and other times there will be a thought or a line that will stand out and stick around.
RNW: For someone who has never heard twelvehourmary, which song do you think they should listen to first to get a feel for what you are all about?
Brett: Good question. S*%t, I don't know. That's like asking which finger is the most attractive. I really like how a song called 'The Final Idiot' turned out recently in the studio- I it sounds both new and different yet distinctively 12. Check 'em out and decide for yourself.
RNW: Rich Mouser (Weezer, Oleander, Corrosion of Conformity) is producing your debut album. How did you hook up with him? And how has the experience been?
Brett: We were hanging out with our friends Speaker when they were making their album 'Orizaba'. I contributed some lyrics to a song called 'Going for a Drive' and in the process, we became friends with Rich and were fortunate that he was willing to work with us when asked if he would consider it. We worked up a song called 'Simultaneous' and after hearing the results we talked about making a record. He's like a mentor, a coach and not only is he a kick-ass producer/mixer but he's a great person and a fine musician and he's easy to work with in an environment that can otherwise be stressful or tedious. We work in a house converted into a studio and there's no bulls*** in the process. No secretaries to check in with or super regimented timeclock. We eat together in the kitchen and then record some more. We're a better live band since we've been recording with him and we're better writers because we know our songs will have to pass through the insightful mind of Rich Mouser. The experience has been and still is quite eye-opening. With him we feel like we can now step onto a bigger playing field with a great coach.
RNW: You seem a lot more mindful of your career than most unsigned band and more cautious of the steps you take to achieve success. Where is twelvehourmary now on the road to stardom and where do you hope to be five years from now?
Brett: I've had a few friends in recent years get sucked in and turned out by the music industry and it's absolutely frustrating to see something that people put all their energies into get lost in the shuffle and end up in the post-4th quarter write off bin.
There are too many acts out there that are way down on the corporate priority list and too few of them are actually given the consistent and sustained money and time and support it takes to survive in today's marketplace. I've changed my life in order to make music, or better yet, music has changed my life. To see potential squandered and relationships abused is heartbreaking to any musician cause it's hard enough as it is, so we're trying to take things one step at a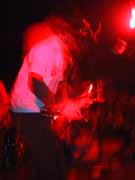 time. We'll go it on our for a little while before we sign everything dear to us away. The marketplace and the delivery of music are changing and the industry has to change with it; artists want respect, support and fair compensation. Digital and downloadable music will definitely be a huge part of things to come and maybe the internet will give the independent musician a wee bit more leverage to make themselves available. Many bands are either too eager, to ignorant or simply taken advantage of and I don't want to see that happen to twelvehourmary.
I know we're on the brink of releasing a rock record we can be proud of. Five years from now I'd like to have a platinum record without compromising our artistic soul. It would be nice to have a few more records under our belt, have the opportunity to tour and support our fans, and be able to maintain a decent lifestyle and pay rent and carry on and enjoy life.
RNW: I touched upon this in the introduction but can you tell us a bit more about the Long Beach scene and what makes it so unique?
Brett: I feel lucky we're still here and growing as a band. One of the reasons is certainly that we've hooked up with a family of fellow Long Beach musicians and friends and rather than swimming in the sea alone we've tied together a communal raft of bands and through true friendship and actual mutual support we're taking our growing and floating scene to the masses. I'm talking about my friends in Speaker, The Dibs, Prettyugly, Jay Buchanan (www.jaybuchanan.com), Johnny Jones & the Suffering Halos (www.johnnyjones.com), Shave (www.headchange.com), Lo-Fi Champion, Craig Roy, Mickey's Big Mouth, Mike Deve, Mike Carillo… and I could go on and on. The great thing about Long Beach bands is that they're not trying to be one another or be what's hip at the moment. You can see the personalities of the people reflected in the music they make and you can't just toss them into some convenient 'punk-pop' type category. The truth is, these days, that Neil Young with an acoustic guitar is more punk than a lot of the crap that people try and pass off as 'edgy'. Don't get me wrong- I like edgy but I'd rather listen to X than Green Day.
Long Beach has a tremendous amount of talented bands/singers/songwriters. I think amazing things are happening because bands are developing on their own in a fertile environment and not waiting for nor catering to constantly changing industry whims. The untold potential lies where the self-determined and individualistic bands converge with and industry that is willing to stand behind artists as people not just products. It all starts with good people. Sure, a CD is a product and needs to be sold but the process of creating and evolving is not just a sale but a lifestyle. I want to establish relationships that are based on conviction and respect. We need some good people like yourself who have their own sense of musical conviction to believe in us and if we can tap into that on a larger scale then I look forward to seeing what will happen.
We have a warehouse on the West side of town called The Space that has been a musical home for not only twelvehourmary but many of the aforementioned Long Beach bands and friends. It was created by musicians for musicians and it is a sacred place and an artistic haven. We've got 2 stages, great sound, lights… everything that a club has without the pricey drinks. We hang out, rehearse, throw private shows and showcases and basically continue to foster one another and the scene for those who are open-eared and open-minded. If you ask around Long Beach you could probably find your way there for a show sometime.
RNW: Finally, what do you want people to take away from your music?
Brett: I want them to like their stereo and turn it up. Not to sound cheesy, but music has the unique ability to change your mood, take you somewhere else, teach you volumes, put you in someone else's shoes, make you laugh or cry or feel better; it basically gives you somewhere to go when you're looking for peace or excitement or diversion and it doesn't ask anything in return. There have been countless times in my life where music is what I could count on when other things seemed less reliable and fleeting. If the music we make can provide someone else with any of those feelings or allow them to go somewhere that makes them feel connected than I'm giving back to people on behalf of those who have given to me. Music is the optimism of the soul even when it may sound depressing or unsettling… it's still a form of expression that is ultimately positive for those who enjoy it. And I suppose now would be a good time Keavin to thank you for listening to my ramblings and for giving us a forum to bring our music to a wider audience. Take what you want from the music, but give something back by continuing to support local and live music.

Final note from Rocknworld.com: Brett said it all with that last statement. If you really want to see what is going on in the music scene, go see your local bands. Your future favorite artist of all time could be living right next door!
Thanks to Brett and the rest of twelvehourmary for helping us launch this new series. Since Rocknworld.com began we have always done our best to bring our readers the best new groups and now this new series "Unsigned Heroes" will become yet another important resource for finding the possible superstars of tomorrow or just some damn fine bands. We wish twelvehourmary and all other aspiring musicians the best of luck and thank you for keeping the music world alive. Until next time, check out twelvehourmary's website and go see your local bands. - Keavin Wiggins - Editor - Rocknworld.com

Check out twelvehourmary's official website to learn more about the band, listen to their music, get their latest tour dates and more!