Garageland
by antiGUY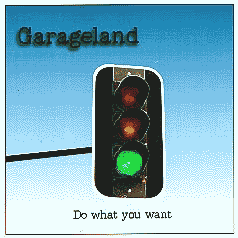 Garageland – Do What You Want
Label: Food Chain Records
Track Listing:
Love Song
Trashcans
You Will Never Cry Again
Not Empty
Kiss it all Goodbye
Good Luck
What You Gonna Do
Get Even
Good Morning
Burning Bridges
Jean
Middle of the Evening
End of the Night
Rating




You would expect a band named after a Clash song, to embrace a classic punk sound, but Garageland instead voyages into the realm of guitar pop. Modern Power pop usually falls into two camps. The rock influenced variety of bands like Marvelous 3, The Tories, or Enuff Z'nuff. Then on the other side of the spectrum you have the alternative/punk-influenced variety with groups like Blink-182, Third Eye Blind and Fastball. Garageland breaks the mold of both and creates a new kind of pop sound that embraces some of the classic power pop formula that put Cheap Trick on the charts and blends it together with a style similar to artists like Fastball, Smashing Pumpkins and REM. At other times the music takes us back to late sixties acid influenced rock feel of the Animals. The most impressive aspect of this band is each song explores a different musical landscape but taken all together they culminate into a cohesive whole.
This second offering shows why this band is one of the most popular bands in their native New Zealand. Is America ready for this new sound? Who can say, but Pop Rock fans won't be disappointed in the least as "Do What You Want" offers 13 original tracks that should please even the most finicky power pop connoisseur.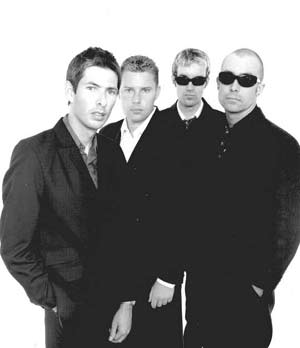 Want more?
Purchase Do What you Want online
Visit the Official Garageland Website
Visit Foodchain Records for MP3's, news, tourdate and more Garageland info.
antiGUY is the editor in doubt of antiMUSIC.com