Treefort Music Fest 2016


The Treefort Music Fest took place in Boise, Idaho March 23-27 and the five-day event left local and visiting music fans well-sated and looking forward to next year's festival. An amazing 450-or-so acts performed at various venues around the downtown Boise area, at places ranging from clubs like favorite hangouts the Knitting Factory and Neurolux to a large outdoor Main Stage to places that do not normally host live music. That meant that the sound of music was in the air no matter where you might have roamed throughout Boise's hip and bustling downtown.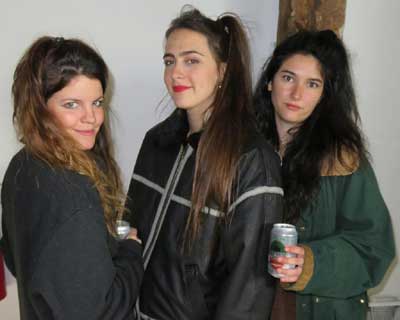 Hinds
While Treefort had so much going on that it could take a bit of an effort to plan a course of attack, the music portion of the festival could be broken down into two primary categories: showcases taking place at the smaller venues and shows on the Main Stage. The Main Stage only operated the last three days of the festival and presented bands like San Fermin, New Madrid, White Denim, Yacht, Radiation City, La Luz, Charles Bradley, Deep Sea Diver and Chairlift. Main Stage shows that were especially pleasing to Boise-based festival-goers were by homegrown stars Built to Spill, and in a bittersweet moment, one of the final shows ever from Youth Lagoon who has announced that he will retire the moniker later this year. The Main Stage also had a side stage where groups like the upcoming Australian band Big White stopped by for a show.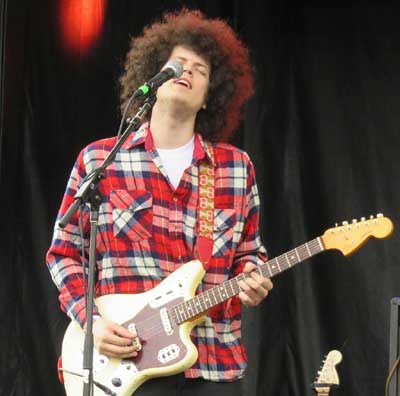 Ben Powers of New Madrid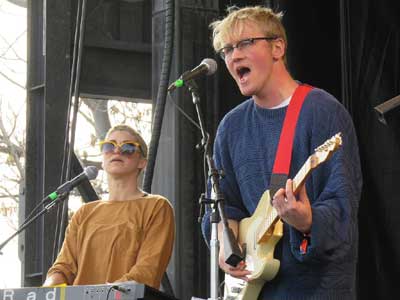 Radiation City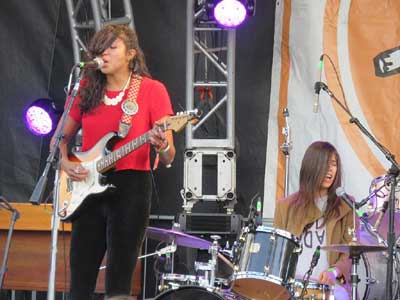 La Luz
Showcases in the indoor venues took place on a fast and furious basis, mimicking the way shows take place at the venerated South by Southwest festival in Austin, which not coincidentally took place the week before Treefort. One of the year's must-see buzz bands was Hinds, an all-girl foursome out of Madrid, Spain. The ladies played several showcases around town including an intimate show at Woodland Empire Craft Brewery where they played most of their current album Leave Me Alone while fans sipped brew that was made in the same building. In a real nice tribute to the local scene, a showcase titled "The History of Boise Rock" brought together some of the best of Boise's bands from days gone by, including Lovey, the Swiveltones, Deep Down Trauma Hounds, Low-Fi and the extremely-impressive Doublewide, led by energetic and playful front woman Angie Romich. Synth-pop duo Year of the Jetpacks entertained between acts at the all-ages showcase that took place in the homey atmosphere of the El Korah Shrine.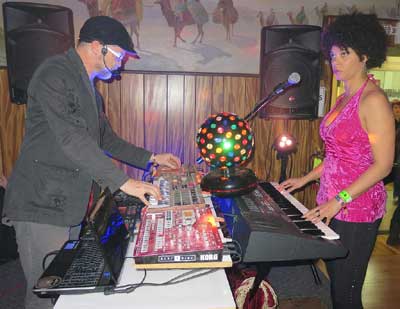 Year of the Jetpacks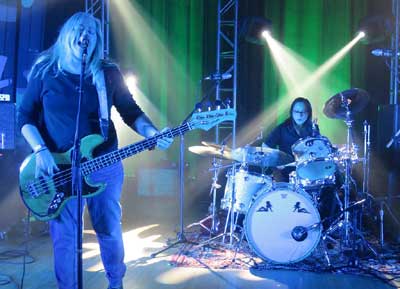 Lovey
Among the long list of bands playing Treefort showcases were Chelsea Wolfe, Methyl Ethyl, Hunny, The Oh Sees, Conan, Leftover Salmon, French Horn Rebellion, Nosaj Thing, Cocorosie, The Moth & the Flame, Quilt, Chuck Ragan, Weeed and Religious Girls. In a spectacle that won't be seen anywhere other than at Treefort, Seth Olinsky of Cy Dune and Akron/Family fame presented something called "Band Dialogue," a composition he wrote that was performed by 20-bands simultaneously. "Band Dialogue" took place on a block-long portion of the (closed off) street adjacent to the festival's Main Stage, where Treefort bands lined both sides of the street to respond to Olinksy's signals as he bounced around conducting the large group of musicians. The piece had multiple parts and began with a 15-minute droning work that sounded like something that would not be unfamiliar to fans of Sunn O))).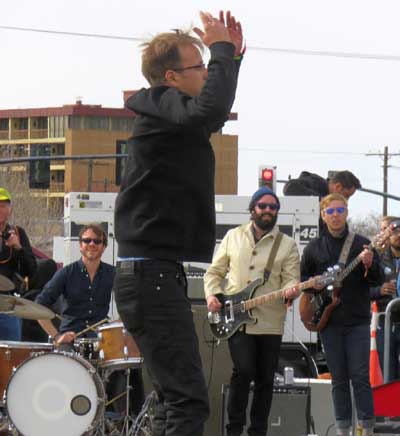 Seth Olinsky conducts Band Dialogue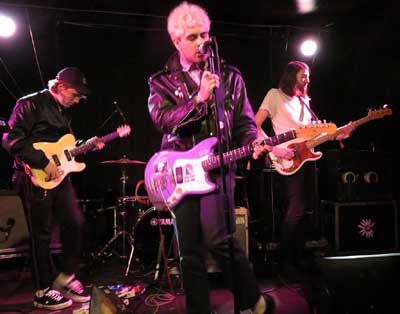 Hunny
The street was also blocked off immediately adjacent to the Main Stage area and a non-stop street party took place there amid food trucks, street performers and booths offering all sorts of fun. Helping with the jovial atmosphere of the street festival area was Alefort, a place for festival-goers to taste a wide selection of local and craft beers. Alefort was just one of the other "forts" at Treefort; scattered throughout the area were Filmfort, Yogafort, Storyfort, Hackfort, Kidfort, Comedyfort and Skatefort.
2016 marked the fifth year for the constantly-growing and ever-diversifying Treefort Music Fest. Information on the 2017 festival will be announced at http://treefortmusicfest.com/.
For ideas on other fun things to do on a visit to Boise go to www.boise.org .

.

---
...end