Carolina Cool: Find it in Raleigh!


Most cities of any size have tons of things to see and do and Raleigh, North Carolina is no exception. It can be tough to figure out where to start when you only have a couple days to explore, so we've done some of the work (er, play!) for you. Here's a bunch of fun stuff we did on a brief visit to this vibrant destination.

Big Ed's Restaurant
Frequent readers of the Road Trip column know that we, well, like to eat. And anyway, it's never a good idea to start the day on an empty stomach, is it? Big Ed's is a casual restaurant and a favorite breakfast spot for locals, serving good old-fashioned southern-style home cooking. The ambiance is a unique mix of "Flo's Diner" and a rural museum where the waitresses are likely to call you "honey" or such and the walls are decorated with farming memorabilia. While you're waiting for your local country ham and red eye gravy plate to arrive, see if you can spot the "Kiss My Grits!" sign. Don't put this off until dinner time; Big Ed's is only open for breakfast and lunch.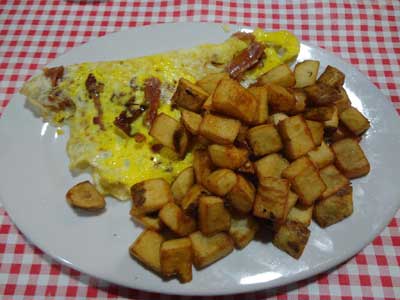 Big Ed's
Triangle Glides Segway Tour
Here's a really fun way to see the downtown Raleigh area. Triangle Glides offers various Segway tours of the area, one of the most popular being the one-hour "Raleigh City Center." Don't worry if you've never ridden a Segway before; they're relatively easy to master and each session begins with a brief safety and training session. Soon you'll be zipping along the streets and sidewalks of Raleigh, visiting historic Union Square and gliding by places like the State Capitol building and the Governor's Mansion. You'll see highlights like the amazing "Shimmer Wall," a giant piece of art that adorns an outdoor wall at the Raleigh Convention Center that changes its depiction of an oak tree (Raleigh is the City of Oaks) as the breeze blows, the huge "Daily Planet" globe of the world that's located at the North Carolina Museum of Natural Sciences, and the statue of the city's namesake, Sir Walter Raleigh. The tour is guided and fully-narrated.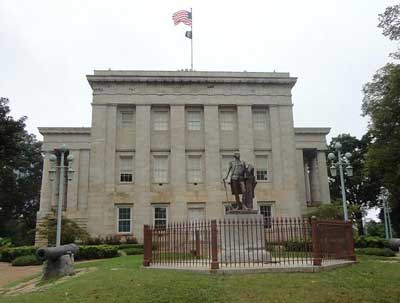 Historic Union Square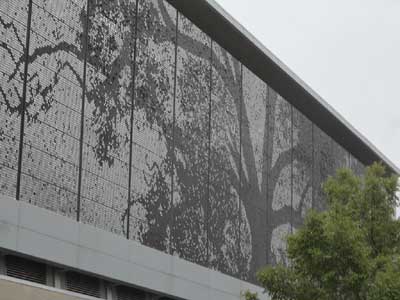 Shimmer wall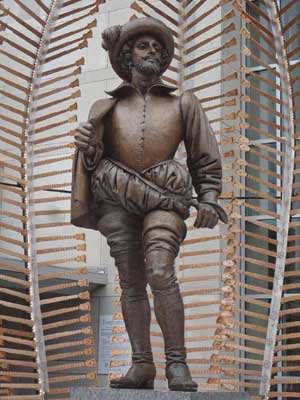 Sir Walter Raleigh statue
The North Carolina Museum of Art
This fabulous museum really does have something for all tastes, from an incredible display of Rodin sculptures to galleries focusing on modern, American, African, contemporary, Egyptian, Italian, Classical, Judaic and lots more. Where else can you gaze at works by Titian and Raphael and also see one of musician Nick Cave's "Soundsuits" under the same roof? The museum is very large and meant to be savored so don't plan on rushing through. But you can take a breather to have lunch, maybe a dinosaur kale steak salad, at Iris, the museum's in-house eatery.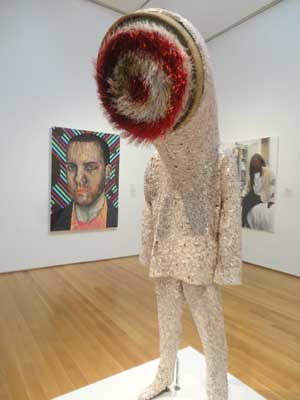 North Carolina Museum of Art
Raleigh Beer Garden
By the time you finish up the above activities it's probably going to be five o'clock (somewhere!) and no matter what your watch says, you're going to be thirsty. If you are one that has difficulty making decisions, boy are you in trouble here! With more than 300 beers on tap, Raleigh Beer Garden offers the world's largest selection of draft beers. Local, imported, limited production, you name it! The thing to do is to download the bar's "Taphunter" app to your wireless device for an up-to-date listing of what's available during your visit. You can also order a sampler flight and try multiple beers before going all-in. A full bar and food are also "on tap" at this always jumping venue.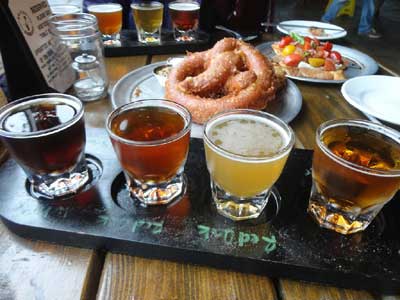 Raleigh Beer Garden
Death and Taxes
Did we mention that we like to eat? I think we did. Finish your evening with a sumptuous meal at Death and Taxes, so named because it is located in a building formerly occupied (at separate times) by a funeral home and a bank. And talk about Carolina cool! This brainchild of chef Ashley Christensen features delights like lamb merguez, roasted poussin, octopus, ember-killed salad and, if you have room, goodies like persimmon upside-down and pan roasted apple crisp.
Not too bad for just one day in Raleigh, huh? There's a lot more waiting where this comes from; find ideas on other things to do in Raleigh here.

.

---
...end