Sea Life Arizona Aquarium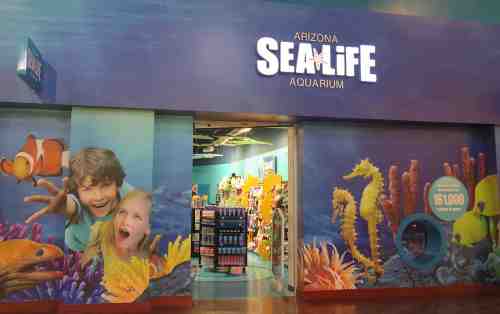 Why do you suppose a really big ray would look at you with an equally large grin on its face? Because he's happy to see you, of course! When strolling from tank to tank at the Sea Life Arizona Aquarium in Tempe you'll see many rays among the countless other species that are swimming around, and if one of them gets in just the right position for you, you'll see that indeed they seem to have facial expressions. But then again, you might think that other fish, over there, is blowing you kisses!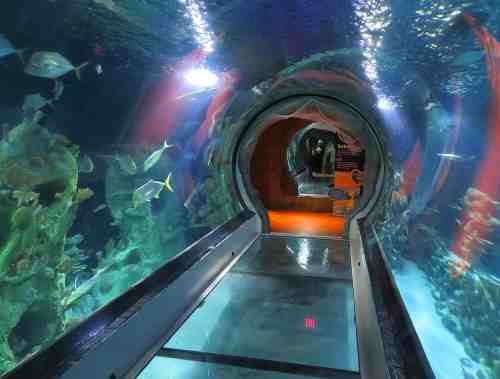 Visiting an aquarium is something that strikes wonderment in folks of all ages; after all we don't have such colorful and sometimes odd-looking creatures up here in the surface world as are found in the deep. With that in mind, while persons of any age will have a good time at Sea Life Arizona, the aquarium has been especially-designed with kids in mind. Many of the smaller tanks are situated so that the action will be at a child's eye-level, with adults still being able to see everything from their higher viewpoint. And there's plenty to see as tanks are inhabited by royal-looking sea horses, translucent jellyfish, tropical fish with coloring that seems to glow, and other creatures like an ornate lionfish that thinks he's the best looking fish in the tank (and he might be right!)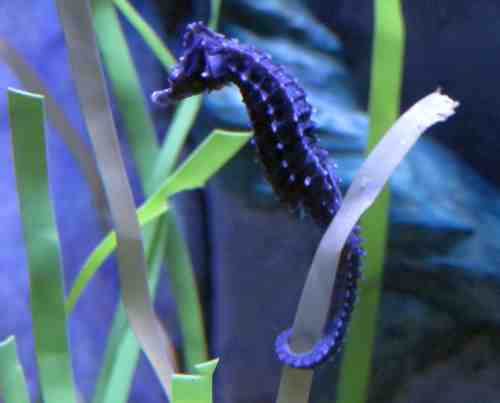 Of course visitors to Sea Life Arizona want to see the big daddies of them all, the shark! There are a couple different places to view sharks; one of the most unique is an "undersea tunnel" where visitors walk through a tube where the fish tank completely surrounds them. Lookout for that eel! Another unique spot within the aquarium is the "shoaling ring" where you can watch hundreds of barred flagtails swim happily in the endless loop. If you have a few minutes, have a seat here and count how many laps the flagtails make while you're watching.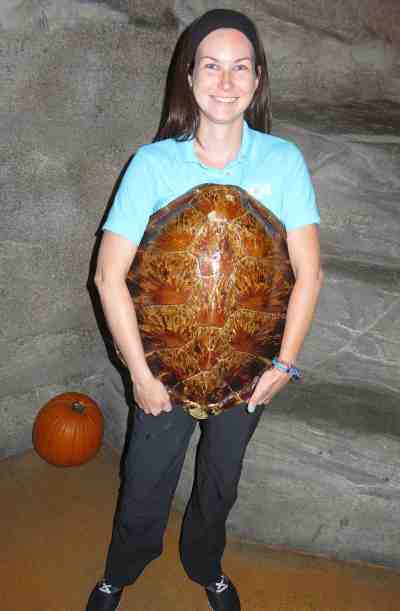 There's only one way to navigate through the displays at Sea Life Arizona Aquarium, so there's no way you'll miss anything. Lobsters? Check. Coral reef? You betcha. All along the pathway are "stations" geared to children; each has information on what is on display nearby and some stations are interactive. The stations all have cartoon-like markers, making them fun places to snap a picture of the kids or of the whole family.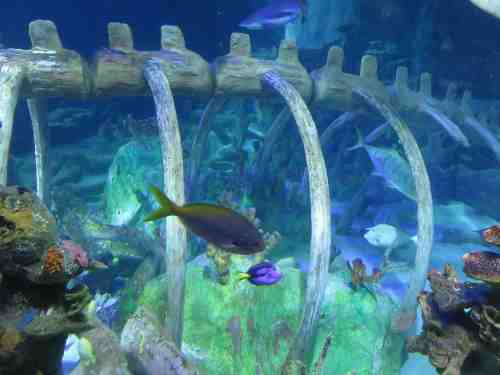 And the entire family is also welcome at the "tidal pool" where some of the residents can be gently touched; so that's what a starfish feels like! The aquarium also presents educational talks throughout the day, and you might find a member of the staff wandering around with a sea turtle shell for you to touch. Various special adventures are also available for kids, like the Ultimate Octonauts Experience where kids join Captain Barnacles for a simulated underwater mission.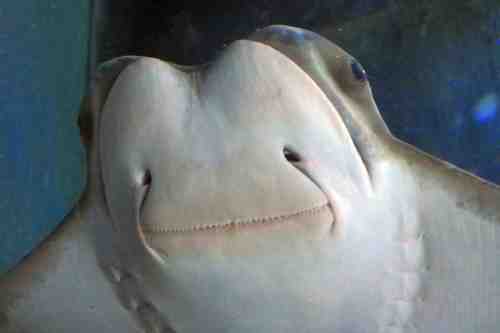 One of the things kids do during the Ultimate Octonauts Experience is search for treasure, but anyone visiting Sea Life Arizona Aquarium will have already found it.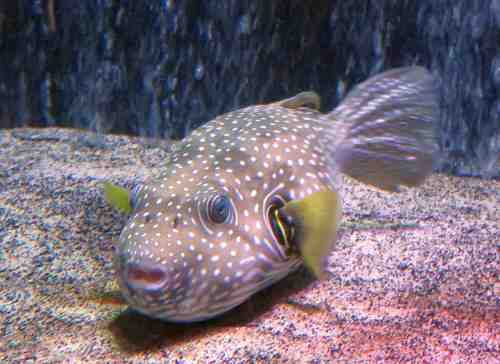 Sea Life Arizona Aquarium is located in the metropolitan Phoenix area at Arizona Mills Mall in Tempe. Find more information here
For ideas on other fun things to do in Tempe go here

.

---
...end