Cruise to the Edge 2015


Music cruise promoters On the Blue and classic prog rock band Yes teamed up once again this year for the Cruise to the Edge. The third iteration of the prog festival on the high seas took place Nov. 15-19 aboard the Norwegian Cruise Line ship Pearl as she sailed from Miami to Key West, Florida and Nassau in the Bahamas.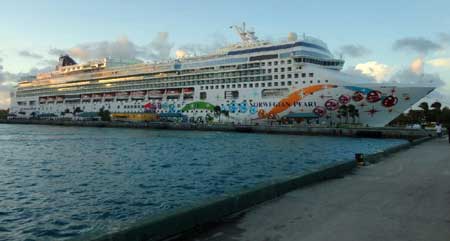 The Pearl
As has come to be expected, Yes played a stellar show featuring songs from throughout their career including big hits "All Good People," "Roundabout" and "Owner of a Lonely Heart" along with favorites like "Don't Kill the Whale," "Time and a Word," "Starship Trooper" and a couple of rarely-performed songs like "White Car." The show started on a very touching note with a tribute to the band's late bass player Chris Squire as a pre-recorded version of the Squire-penned "Onward" played while, on an otherwise darkened and bandless stage, a single spotlight illuminated one of Squire's bass guitars. Later in the cruise the members of Yes reminisced about Squire during a Q&A session with cruise host Jon Kirkman, and drummer Mike Portnoy and the Neal Morse Band played a set honoring Squire's work.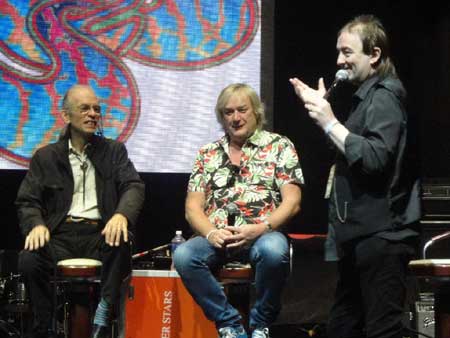 Steve Howe, Geoff Downes and Jon Kirkman
The Cruise to the Edge takes its name from a play on words on the title of the early Yes album Close to the Edge and Yes are the big stars of the festival. But the roster of bands that appeared was a phenomenal one featuring headliners Marillion and dozens of other prog bands ranging from long-running bands like Nektar, Caravan, PFM and Saga to more recent luminaries like Spock's Beard, Lifesigns, Airbag, Jolly, Bad Dreams, Haken and Anglagard. Guitarist Martin Barre, formerly of Jethro Tull, played a set that featured interpretations of Tull oldies along with songs from his latest solo album Steel Rails.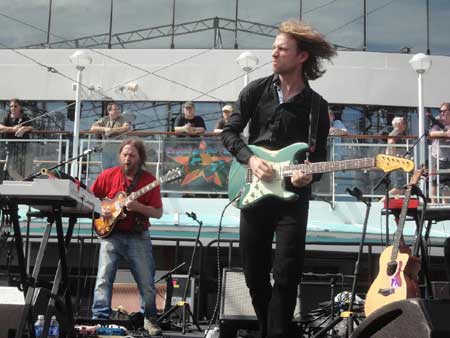 Anglagard
Music on multiple stages and music-related events like Q&As and meet-and-greet sessions began around 10:30 am and carried on until midnight or so and there was always something going on, sometimes two or three things at once. With that in mind, in an attempt to make sure fans didn't miss a thing, each band performed at least two times during the cruise. That also gave fans plenty of time to enjoy all the amenities the cruise ship offered, not the least of which was the non-stop feast doled out at buffets and various sit-down restaurants.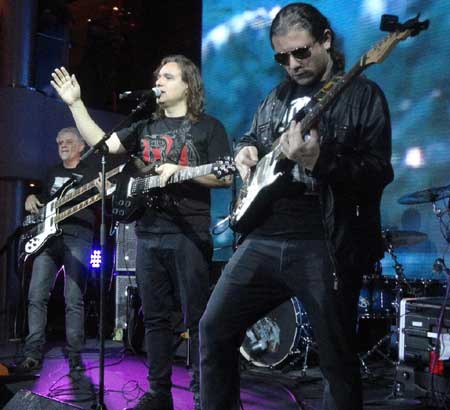 Bad Dreams
Ports of call for the 2015 Cruise to the Edge were Key West and Nassau, and passengers found lots of fun stuff to do in each place. In Key West cruisers flocked to the Rock Lives On Gallery where a stunning collection of rock 'n' roll memorabilia is to be found, including rare Beatles, Rolling Stones and Elvis Presley collectibles. Autographed guitars, posters and gold album awards galore make up the bulk of the items but there are also smaller things like a case of backstage passes.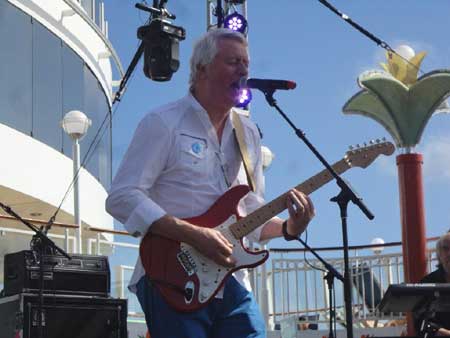 Caravan
Another popular draw in Key West, and just a couple of doors down from Rock Lives On, is the Ripley's Believe it or Not Odditorium. True to its name, Ripley's is packed with stuff that comes from the freaky side of history, including displays featuring Vlad Tepes, better known as Dracula, and a room full of torture devices. In Nassau thirsty cruisers headed to John Watling's Distillery, the place that keeps the Bahamas supplied with locally-made rum. Of course the tour's end was highly anticipated as things wrapped up in the distillery's bar.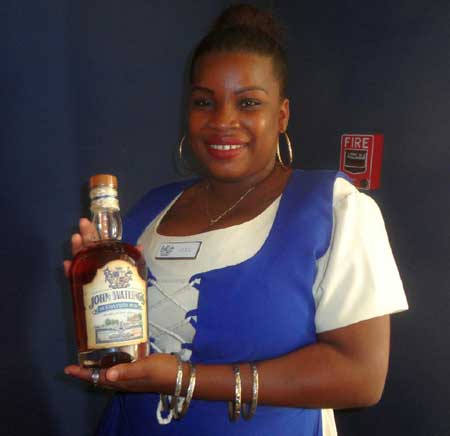 John Watlings Distillery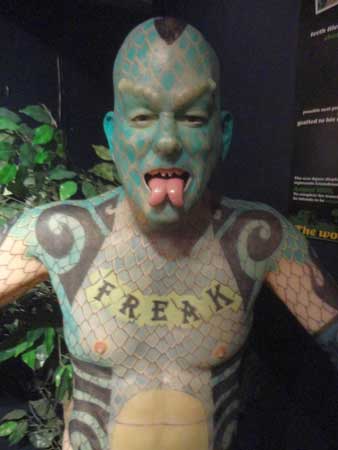 Ripley's Believe it or Not
Some of the other performers that showcased on Cruise to the Edge were IO Earth, Moon Safari, Dave Kerzner, the Steve Rothery Band, Casey McPherson, Three Friends (former members of Gentle Giant), Allan Holdsworth, Anathema, Barracuda Triangle and Messenger. Artist Roger Dean, famed for his album covers for Yes and Asia, was also on hand to give a live painting demonstration and there were late night prog jams and karaoke sessions too. A Moog synthesizer was raffled off, Progression Magazine was on hand with plenty of back issues, and there was also a merch room selling a wide variety of CDs, vinyl albums and T-shirts.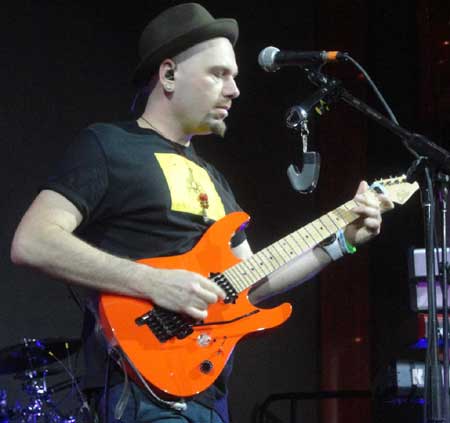 Moon Safari
There was never a dull moment, and before the ship docked back in Miami talk had already turned to the next Cruise to the Edge, which promoters On the Blue have already stated will happen.
Details of the next Cruise to the Edge will be posted at www.cruisetotheedge.com

.

---
...end