Savannah Stopover Music Festival Rocks on 5th Anniversary


The fifth iteration of the Savannah Stopover Music Festival took place in the historic downtown area of Savannah, Georgia March 5-7 and by all accounts the three-day affair was a rockin' success. The festival's slightly curious name is derived from the fact that many of the appearing touring bands are on their way to South by Southwest in Texas when they hit Savannah where they "stopover" for a showcase at what has become the Southeast's preeminent event for developing artists.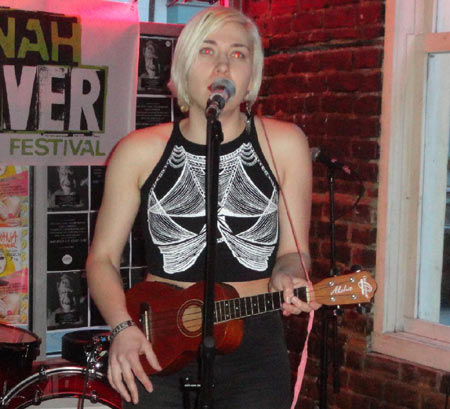 Emilyn Brodsky
Savannah Stopover is the type of festival where all shows take place in fairly intimate venues --- bars, clubs, restaurants and even a church --- giving fans a chance to get up close to the stage during performances and mingle with the bands afterward. Most acts had some type of merch for sale at their show this year and many performers headed to the merch table after the show to sign autographs and pose for pictures.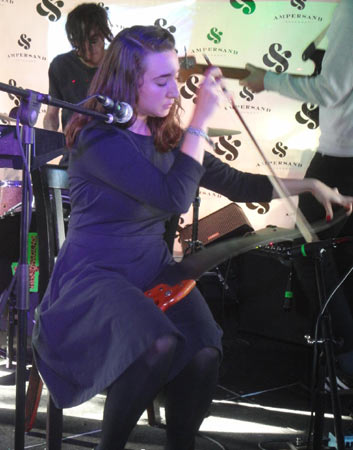 Heavy Boots
As always, this year's Stopover presented a wide variety of acts working in lots of different genres. The big opening night draw was a show featuring the fun-loving and raucous dance band Southern Culture on the Skids. The trio thrilled fans with energetic takes on favorites like "'69 El Camino" and "Liquored Up and Lacquered Down" during their first appearance in Savannah in over a decade. Opening the show for SCOTS were Nashville's Turbo Fruits, who debuted songs from their forthcoming album No Control, and local surf rock band Wave Slaves.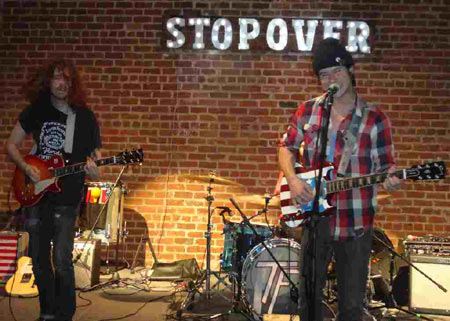 SS1 Turbo Fruits
Later in the festival acts including Dumpstaphunk, All Them Witches, Adia Victoria, Young Buffalo, Axxa/Abraxis, Diarrhea Planet and about 100 other bands appeared on stages throughout historic downtown Savannah, all of which were within walking distance of one another. Some shows were held in the stunning setting of the Trinity United Methodist Church where fans, seated in pews, watched the show take place on a large stage with a backdrop of the pipes of the church's magnificent pipe organ. One of the most outstanding shows in the church was put on by folk singer/songwriter Christopher Paul Stelling, who gave fans a real treat by previewing virtually every song from his forthcoming album for Anti- Records. Other notable acts that played at Trinity were Hiss Golden Messenger, Rocco DeLuca and Bombadil.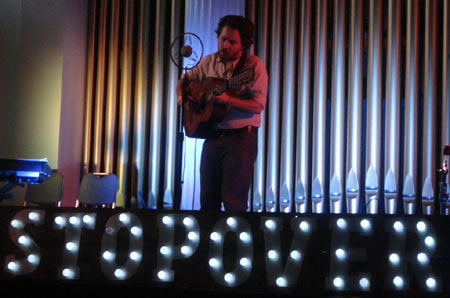 Christopher Paul Stelling
One very cool thing about Savannah Stopover is that the organizers always give local acts plenty of play and while there were around 20-or-so bands in all representing the home turf, the Savannah-based label Furious Hooves had a showcase that offered a good opportunity to hear numerous local acts in one place. Taking place in the upstairs performance area of a restaurant/bar called Ampersand, Furious Hooves acts Black Water Choir, Heavy Boots, Host and Blackrune played a full afternoon of folk-oriented music. A block or so away another Furious Hooves band, the Athens, Georgia-based Grand Vapids, rocked out in a small bar called Hang Fire.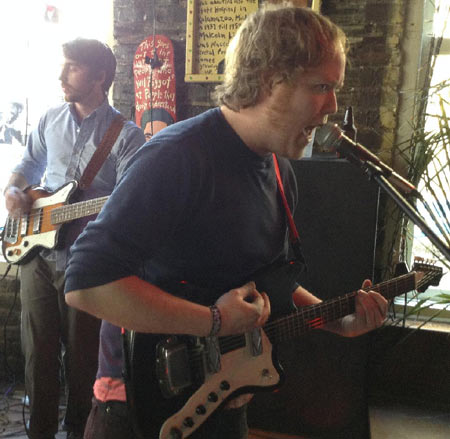 Grand Vapids
Among other acts that appeared at the festival were The Prettiots, Emilyn Brodsky, Jack + Eliza, Beach Day, Las Rosas, Lee Bains III & the Glory Fires, Margo and the Pricetags, Amythyst Kiah & Her Chest of Glass and Lilly Hiatt, the daughter of John Hiatt.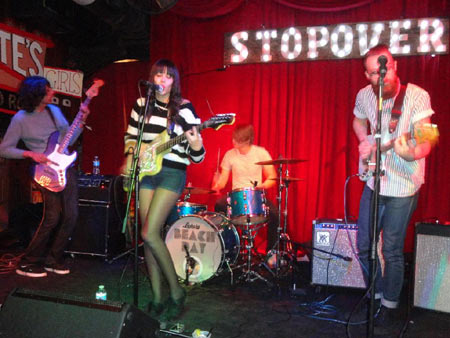 Beach Day
The 2016 Savannah Stopover Music Festival will take place March 10-12. Festival information will be available at www.savannahstopover.com
To plan a trip to Savannah, go to www.visitsavannah.com.

.

---
...end