Out of This World: Blast Off For Fun in Huntsville!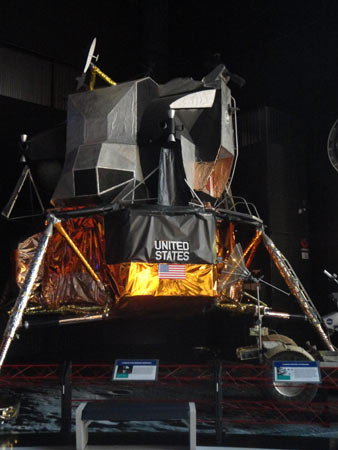 Lunar Excursion Module
Just about every city has some sort of unique claim to fame. Huntsville, Alabama, however, takes things a little farther. Well, actually a lot farther; what goes on in Huntsville allows mankind to journey into space to explore what television's Star Trek deemed "the final frontier." And for visitors to Huntsville, an out-of-this-world experience awaits at the city's extremely unique attraction, the U.S. Space & Rocket Center.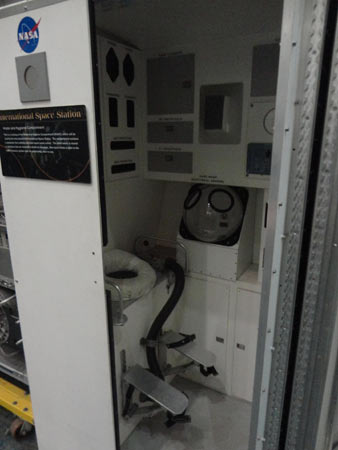 Space station toilet
Huntsville has the very cool nickname "The Rocket City" because the city has always been a hub of America's space program, from the days of the Explorer 1 satellite in 1958 to the currently in-the-works SLS (Space Launch System) that NASA will soon be using for deep space missions. Most of what NASA does and is working on is understandably hidden away from public view but fans of the space program (or anyone who just wants to see some mind-boggling stuff) will love a day spent at the Rocket Center and NASA facility the Marshall Space Flight Center.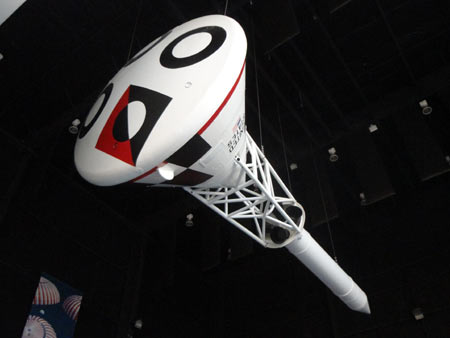 Space capsule
Depending on what part of Huntsville you're in you might need directions to the U.S. Space & Rocket Center. But one thing's for sure; you won't drive right past it by mistake! Standing near the entrance to the Smithsonian-affiliated museum is a very detailed, impossible to miss 36-story-tall mock-up of a Saturn V moon rocket, not something you normally see as you're zipping down the freeway. Once inside the Rocket Center you'll see an actual Saturn V rocket, including its space capsule, suspended from the exhibit hall's ceiling. The sheer size of this amazing piece will have you momentarily riveted to what's above you, but the room is filled with lots of other incredible pieces as well. Some of the other highlights here include a V2 rocket (that's the granddaddy of all space rockets), the Skylab Training Module and a large piece of Skylab that was retrieved from where it fell to earth in Australia, a Lunar Excursion Module, the Apollo 16 command module (capsule) and lots more. A digital theater here shows NASA and space-themed films, there's a piece of basalt that Alan Bean picked up on the moon in 1969, and even a Mobile Quarantine Facility that was used to make sure that astronauts returning from space weren't bringing back any space viruses or such. As spectacular as it is, this indoor display is only part of what there is to see at the U.S. Space & Rocket Center.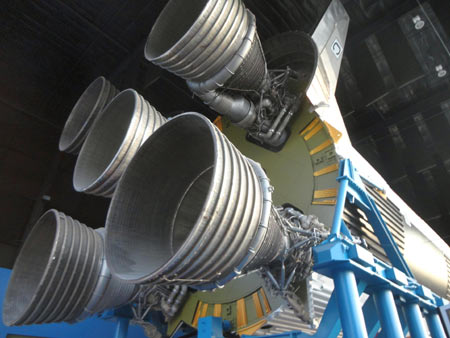 Saturn V thrusters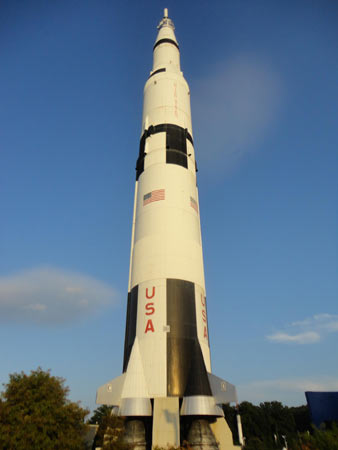 Saturn V mock-up
The grounds around the main exhibit hall at the Rocket Center are sprawling and an exploration will reveal Space Shuttle Park where the non-flight test shuttle Pathfinder rests, Rocket Park where rockets of all sizes going back to the '50s stand at attention, a display of military hardware including a Chinook helicopter and a host of fun "rides" like the G Force simulator, the Space Shot simulator and the Apache simulator. You can walk this part of the Rocket Center on foot but there's also a tram tour available. The grounds also hold an IMAX theater, a place to eat, and all the facilities for the kids who attend the world-famous Space Camp.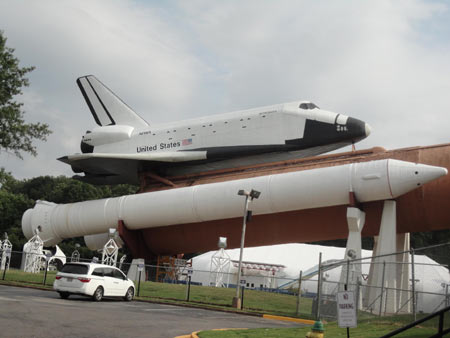 Pathfinder
The U.S. Space & Rocket Center is also the pick-up spot for tours of Marshall Space Flight Center, an off-site NASA facility where civilian rocketry and spacecraft propulsion are researched. This tour takes about 2-hours and participants will see the Huntsville Operations Support Center where communication with the astronauts on the International Space Station takes place, the Space Station Development Laboratory where you'll see things like how the space station turns urine into drinking water, and a portion of the Redstone test site where rocket engines were tested. Tickets for this tour can be purchased at the Rocket Center gift shop.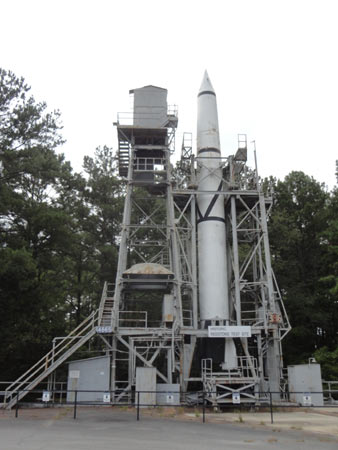 Redstone rocket engine test site
For more information on the U.S. Space & Rocket Center visit www.rocketcenter.com.
When you're ready to start your countdown to fun in Huntsville, visit www.huntsville.org.

.

---
...end