Historic Savannah


First visit to Savannah? Take the trolley tour!

No matter where you live in the country you've probably enjoyed a delicious Georgia peach or a dessert made from them. You can thank English colonists who arrived in Georgia almost 300-years ago for that; they distributed peach trees from a place they called Trustees Garden. Located in Savannah, Trustees Garden still exists and is just one of dozens of interesting sites that can be visited in the city's historic district.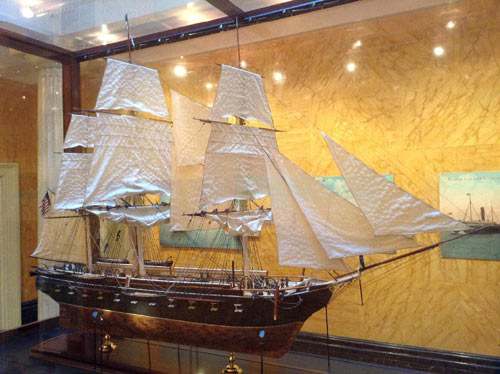 Ships of the Sea Maritime Museum
Historic Savannah, also referred to as Old Town, is a relatively compact area that is easily navigated on foot. But there really is so much to see that, for a first-time visitor, it can be a little daunting to decide where to head first. For sure you'll not go wrong if you just go out and explore, but you can do that with a bit of a game plan if you first take one of the ubiquitous trolley tours that run almost all-day long every day.
Several different outfits give trolley tours of Historic Savannah; one of the most thorough is provided by Old Town Trolley Tours. Their tour takes about 90-minutes and makes more than a dozen stops and passengers can hop off to have some fun and then hop back on the trolley when they're ready to resume the tour (trolleys come along about every 20-minutes.) Riders can also stay on the trolley for a second go-round if they'd like.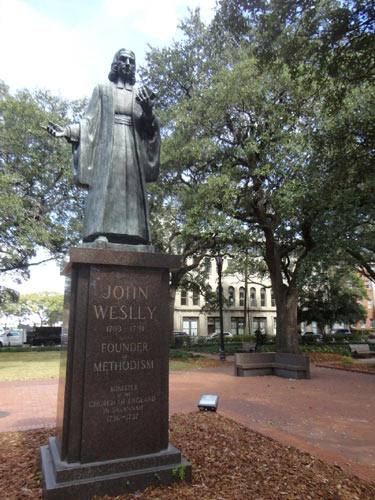 John Wesley Statue
Those into history will find something of interest on almost every corner. The childhood home of native Savannahian Flannery O'Connor, a statue honoring John Wesley (the founder of Methodism), the old Cotton Exchange building (now a Mason lodge), the first headquarters of the Girl Scouts, the allegedly-haunted Sorrel-Weed house and the Pirates' House are just a few of the places the trolley tour will roll by.
The Pirates' House, now a bar and restaurant where the servers dress in pirate get-ups, opened in 1753 as an inn for honest sailors but soon became a hangout for pirates and other unsavory characters. Back in those days it was not unusual for someone to pass out from too much drink and wake up on a pirate vessel already at sea. The Pirates' House has a nice hand-out that explains its history; make sure to ask for one of those and for someone to show you the wooden flooring and brickwork that come from the original buildings.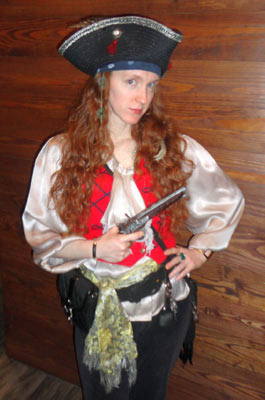 The Pirates' House
Many museums are located in Historic Savannah including the Telfair Museum of Art, the Ralph Mark Gilbert Civil Rights Museum, the Savannah History Museum, the Roundhouse Railroad Museum and the Ships of the Sea Maritime Museum. Situated in the midst of a large and lush private garden, the Maritime Museum is full of model ships depicting Savannah's maritime history, lots of artifacts and even an exhibit where kids (and big kids too) can get behind a ship's wheel and pretend they're sailing the high seas. There's also a nice display of ships-in-a-bottle to provoke the age-old question, "How did they do that?"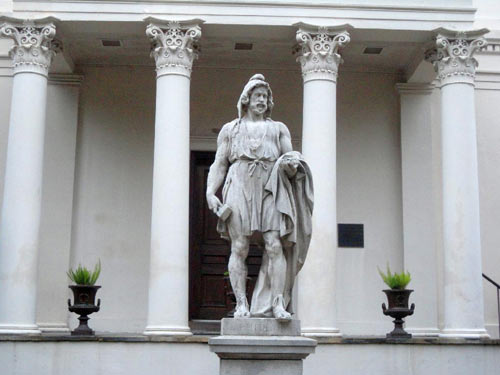 The Telfair Museum
Pop culture fans have multiple locations in Historic Savannah to seek out. Chippewa Square, one of many serene oases in the district, was where the bench scenes in Forrest Gump were filmed and Clary's Restaurant, featured in Midnight in the Garden of Good and Evil, is on the trolley route too. Music fans and students of rock and roll history will want to visit Leopold's Ice Cream parlor, and not just for a frozen treat. Founded in 1919, Leopold's is no longer in its original building, the place where Peter Leopold invented tutti-frutti ice cream. The unique flavor of tutti-frutti inspired singer and native Savannahian Johnny Mercer to say he was going to write a song about the treat but alas it was a fellow from down the road a piece, Macon's Little Richard, who ended up writing the hit song "Tutti Frutti." If you should happen to catch Leopold's current owner Stratton Leopold in the shop he'll be glad to tell you the story. Stratton is not always around though; he's also a Hollywood movie producer (Mission: Impossible III, The Wolfman) and the ice cream shop has lots of movie memorabilia.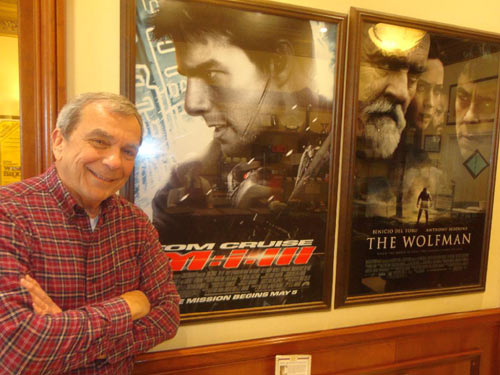 Stratton Leopold at Leopold's Ice Cream
An excellent place to hang your hat while you're visiting Historic Savannah is the B Historic Hotel. There are lots of lodging options in the district including many of the major chains, but the B is a boutique hotel offering a charm not to be found at the bigger places.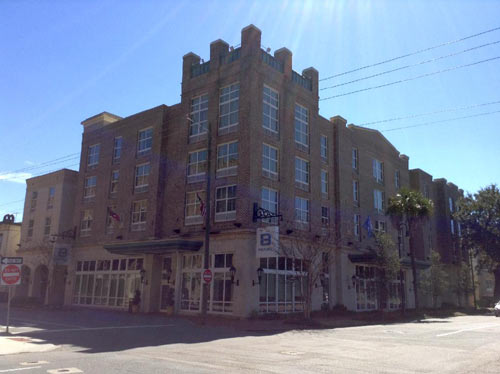 B Historic Hotel
For more information go to www.visitsavannah.com.

.

---
...end