Thomson, Georgia's Blind Willie McTell Blues Festival


In his song "Blind Willie McTell" Bob Dylan honors the late bluesman with the line "No one can sing the blues like Blind Willie McTell." Similarly there's nothing on earth that celebrates McTell's legacy like the Blind Willie McTell Blues Festival, taking place this year on Saturday, May 10 in McTell's hometown of Thomson, Georgia. Some of the acts scheduled to appear are Los Lobos, Jaimoe's Jasssz Band, Sugar Ray Norcia and the Blues Tones, the Campbell Brothers, Tony Furtado and St. Paul and the Broken Bones.

The Blind Willie McTell Blues Festival takes place in a beautiful setting; a large open grassy area rolls right up to the stage that's set just on the edge of a forested area. Blankets and lawn chairs spread out over a good deal of the turf but there's still plenty of room for festival-goers to roam around and meet new friends or dance to a favorite act. And that's exactly what happened at the 2013 event when hot blues artists like Tab Benoit and Eric Lindell & the Sunliners featuring guitarist extraordinaire Anson Funderburgh took to the stage for blistering sets. As always though, the idea behind the Blind Willie McTell Blues Festival is to present more than just the blues while still capturing the spirit of Blind Willie's music, and to that end 2013 also saw performances by Randall Bramblett, one of Georgia's favorite sons, and alt-country acts Jim Lauderdale and Buddy Miller who performed together with their back-up band the Jim Buddies. Not as raucous as the blues acts, but Lauderdale and Miller kept the crowd mesmerized with some joking around and renditions of tunes like "Down South in New Orleans" and the country classic "The Race is On."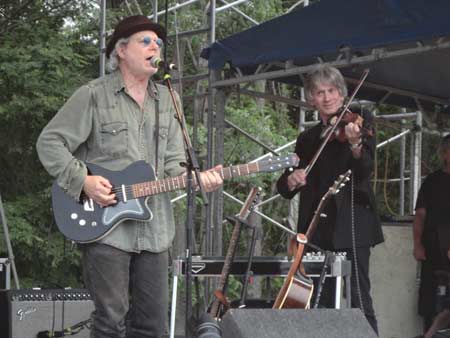 Buddy Miller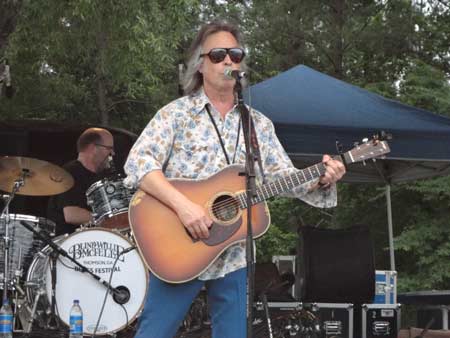 Jim Lauderdale
The nice thing about the Blind Willie McTell Blues Festival is that while drawing a sizable crowd, it is still small enough for the artists to make themselves available to their fans. Tab Benoit, Anson Funderburgh and many of the others took the time to pose for pictures and sign autographs after their sets, accommodating all comers in an area off to the side of the stage.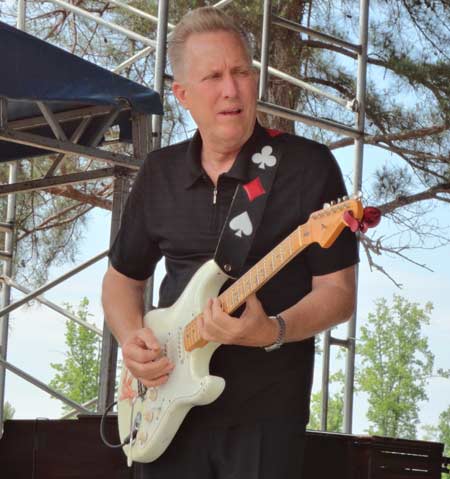 Anson Funderburgh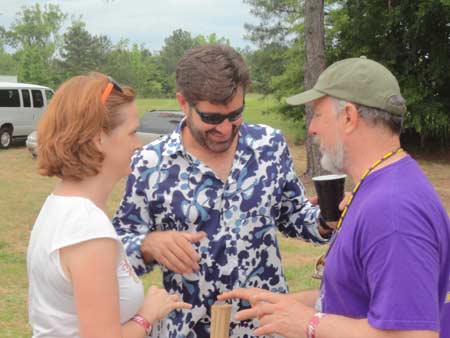 Tab Benoit meets his fans
And don't be surprised if you run into a musician or two while you're buying food or doing a little on-site shopping. Festival T-shirts were the big seller in 2013 but there were also vendors on hand selling a variety of wares including very cool music-related art. A small stage featuring performances by local acts was also situated near the vendor area.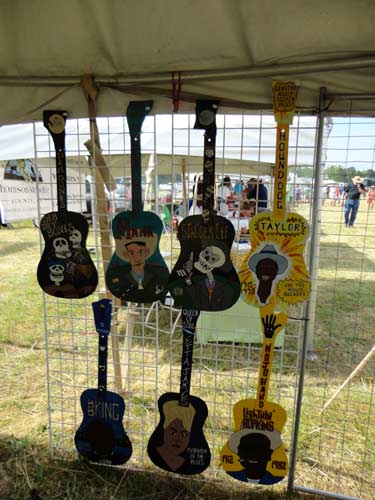 Art for sale
Tickets for the 21st Annual Blind Willie McTell Blues Festival are on sale now at here
Thomson is located in Georgia's McDuffie County, just west of Augusta. The city honors Blind Willie (real name: William Samuel McTier) with a historical marker; for directions to the marker and information on other fun things to do in McDuffie County visit www.exploremcduffiecounty.com
To plan a trip to Georgia visit www.exploregeorgia.org

.

---
...end