Nashville Then And Now, Part 2 - Music City Roots

Music fans visiting Nashville know that there are certain attractions that are considered obligatory; places like the Country Music Hall of Fame, the Grand Ole Opry and the string of honky-tonks on Broadway in downtown Music City are definitely on the "must see" list. But in Nashville you really can't fling a guitar pick without it hitting something else that's fun to do and musically oriented, and one such place is the Loveless Café where the Music City Roots radio show takes place.
Music City Roots is a live radio and Internet broadcast that takes place on Wednesday nights that lets fans enjoy a wide variety of roots music, get up close with the artists and also see how a live broadcast is put together. It's a good idea to arrive at the Loveless Café Barn (not really a barn!) an hour or so before show time so you can have something to eat and drink before getting settled into your seat. The host of the program is Jim Lauderdale, a genial and funny fellow who also happens to be a bigger star than he lets on; besides his career as a successful performer Lauderdale has written many hit songs including for King George, George Strait. Lauderdale banters with the show's announcer, plays a song or two and then introduces each act. Because the show is live things have to move fast so try not to take a bathroom break or you'll surely miss something (although the music does stop briefly between sets and for commercials.) On any given night the line-up might include performers like the soulful Southern singer (and big local favorite) Grayson Capps, the harmony-loving duo the Milk Carton Kids, Colorado folkies Elephant Revival and acoustic country act the Wilders.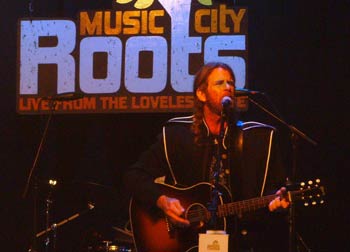 Grayson Capps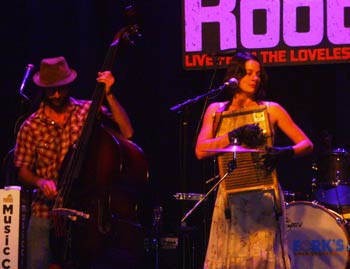 Elephant Revival
Sometimes other regional stars, like Knoxville's Mic Harrison and Scott Miller, stop by too. The show's grand finale finds Lauderdale performing again and then welcoming all of the evening's participants onto the stage for a jam session. Lauderdale and the other performers usually can be found roaming the "barn" before and after the show too so there's an opportunity to say hello or grab a photo with your favorites. Some of the acts scheduled to appear later this month are the Black Cadillacs, the Memphis Dawls, the Whiskey Gentry, the Owsley Brothers, Dylan LeBlanc, Blue Dogs, Robin and Linda Williams and Their Fine Group, the Dirt Daubers and many more. For performance schedules, ticket info and directions visit www.musiccityroots.com
Another good place to enjoy the "other side" of Nashville is the Franklin Theatre in Nashville-adjacent Franklin. The Franklin is a state-of-the-art facility that just opened last year, but in a vintage theater. So the place offers the best of both worlds; perfect sound and lighting but in a place that retains the charm that it had decades ago. The Franklin hosts shows by known acts like Raul Malo (the Mavericks) but you'll also see up-and-coming artists here, like Nashville's very own alt-folk band the Farewell Drifters. The Neil Cowley Trio, the Desert Rose Band and Blackie & the Rodeo Kings are examples of some of the acts that'll grace the historic Franklin stage later this year. www.franklintheatre.com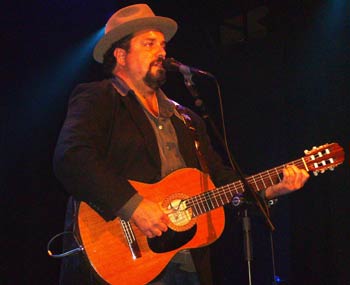 Raul Malo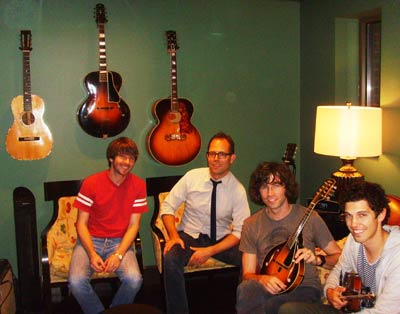 Farewell Drifters
And that grand old Nashville tradition the Grand Ole Opry is actually a great place to hear new music too. Country music legend Little Jimmy Dickens will just about always be on the bill and he'll tell the same jokes he's been telling for decades but he often gets to introduce hot new acts like Joey + Rory too, so don't bypass this Nashville institution thinking that it presents just old and stuffy performers. You can also take a behind the scenes tour at the Opry and you never know who you might run into. For show and ticket information visit www.opry.com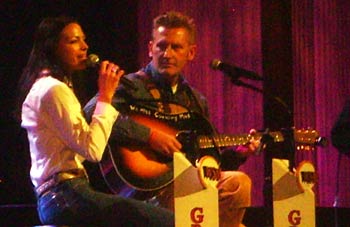 Joey + Rory
To help plan your Nashville vacation visit www.visitmusiccity.com and www.tnvacation.com

.

---
...end