Hank Done It This Way - Montgomery's Hank Williams Museum

When Waylon Jennings referred to Hank Williams in "Are You Sure Hank Done it This Way" he was really making a commentary on his own personal struggles with life and the music business more than he was singing about Williams. But the dead-at-an-early-age Williams will forever be an inspiration to country music performers, having left behind in such a short time a very potent catalog of songs including many now considered standards like "Hey, Good Looking," "I'm So Lonesome I Could Cry," "Jambalaya" and "Your Cheatin' Heart." With the new Hank biopic The Last Ride now in theaters there's a whole new generation of fans wondering what this legendary figure was really like. There's no better place to look for answers than at the Hank Williams Museum in Montgomery, Alabama.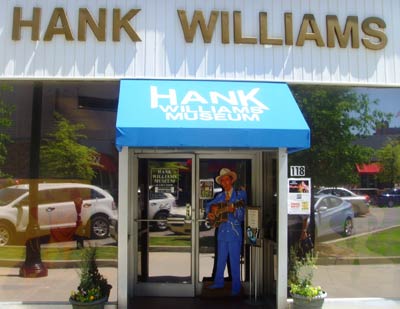 Located on a relatively quiet street in downtown Montgomery, the Hank Williams Museum is more than just a shrine to the late Montgomery area native; it's a repository of information that's about the man as much as it is the artist. While browsing the displays you'll pick up facts like how Williams started writing poetry in grade school and how that eventually led to his penning more than half of the 225 songs he recorded in his lifetime. More importantly, the museum is set up to give you a feeling and leave you free to make what you will of Hank's life. Watch the video presentation of Hank's very early television appearances where he performs with, among others, a teenage June Carter, and you'll witness unadulterated joy. Pose next to the statue of Kaw-Liga, the cigar store Indian Williams sang about in his song of the same name, and you can't help but smile at his sense of humor. And the various displays of hit singles and album covers leave you in awe, especially considering that Williams was dead before his 30th birthday. If you know a little about Williams then you already know he was often a troubled man; the museum makes no attempt to sugarcoat that, presenting the story warts and all. If you don't care a bit about any of this and just want to see some of Hank's stuff then too you're certainly in the right place.
The museum's centerpiece is the baby blue 1952 Cadillac that Williams died in and the clothes he was wearing that day are on display too.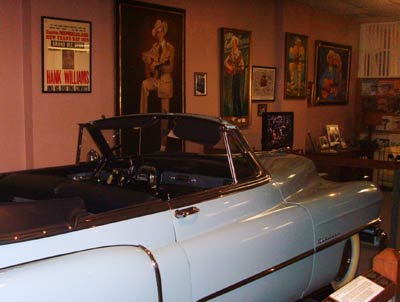 Hank's music is still heard every day all over the world and his legacy continues to expand thanks to his musically-inclined family including son Hank Williams Jr. and grandson Hank III. In that way Hank is still with us. But if you'd like to see the last stop for Williams head to the Oakwood Annex Cemetery. It's not far from the museum and the gravesite is accessible and picturesque. You can even do a little singing while you're there if you want. Hank probably would have done it that way.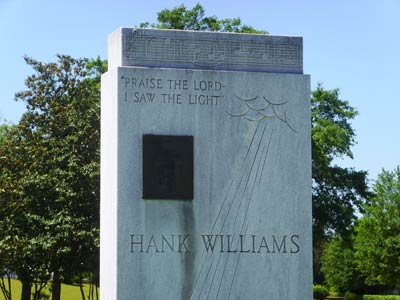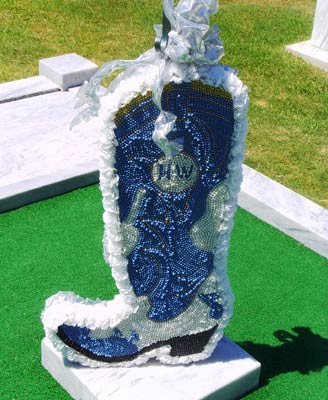 .

---
...end