Feel the Magic - Alamos, Mexico's Festival Ortiz Tirado

Some places literally have to scream at you to hold your attention; glitzy Las Vegas comes to mind. Other places, though, are so secure in the wonders of their people, culture and natural surroundings that they entice visitors with a mere whisper. One such magical place is the charming small city of Alamos, Mexico.
Situated in the sprawling state of Sonora, Alamos has a rich history, literally. The town was founded back in Mexico's colonial days when nearby gold and silver mines brought a flood of activity to the area. Amazingly, today more than three hundred years later, you can walk the same cobblestone streets of Alamos that the earliest inhabitants did. All of the buildings in the inner city are of colonial-style construction, especially identifiable by its copious use of arches.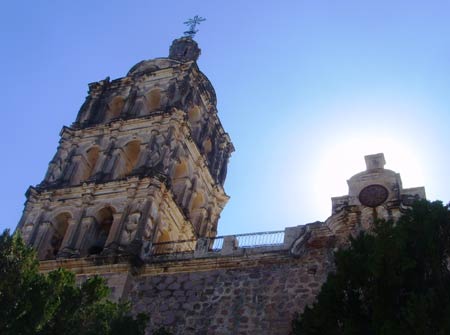 The architectural centerpiece of Alamos is the 200-year-old La Purisima Concepcion church; its bell tower can be seen from almost any point in the city. Walk down any street or alleyway in Alamos, through any given archway, and you'll find a little restaurant, hotel or shop, or maybe the bougainvillea-scented entryway to a private home. A stroll in Alamos is more than just a walk; the setting makes it easy to imagine that you've actually stepped back in time. For its efforts towards sustainability, to preserve and beautify the city, Alamos has been named one of Mexico's Pueblos Magicos, or magical towns. And while the residents of Alamos are determined to hold onto the magic, that doesn't mean that they live in the past.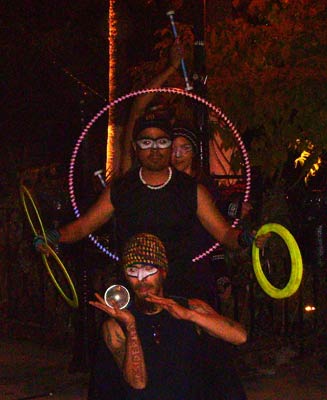 You'd never dream with just a glance at Alamos that the sleepy colonial Mexican town is home to one of Mexico's premier cultural festivals, called Festival Cultural Alfonso Ortiz Tirado by its full name but casually referred to as the Ortiz Tirado Festival. Named after a beloved singer (and doctor) who was born in Alamos, the Ortiz Tirado Festival celebrated its 28th anniversary in 2012 with a ten day line-up of musical performers that included a little something for everyone, from the Sonora Philharmonic Orchestra to indigenous singers from the Mayo tribe to rock groups Atake FDD, Munro, Los Topos, Victimas and the Hong Kong Blood Orchestra.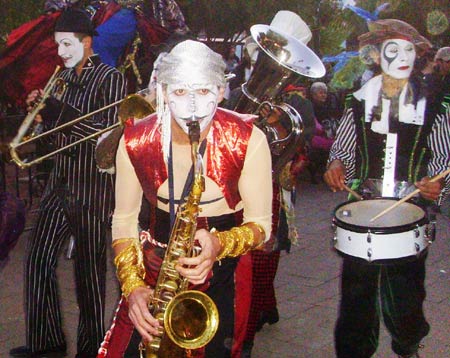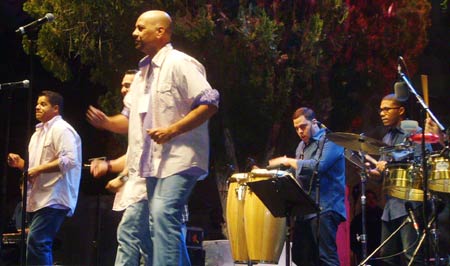 Salsa group (and crowd favorite) Puerto Rican Power flew in from their namesake island, mariachis played, and young opera singers from the University of Sonora wowed festival goers with a selection of opera favorites. Best of all, the Ortiz Tirado Festival is also a giant street party where jugglers and fire acts abound, where booths sell souvenirs, crafts and all kinds of tasty treats and everyone is in a celebratory mood. During the festival is a great time to people watch, but take it one step further and you'll find that this is also an excellent time to make new friends. It is impossible to get lost in Alamos, not only because of its small size, but because the friendly people treat you as their own. The Festival Cultural Alfonso Ortiz Tirado takes place every January. www.festivalortiztirado.gob.mx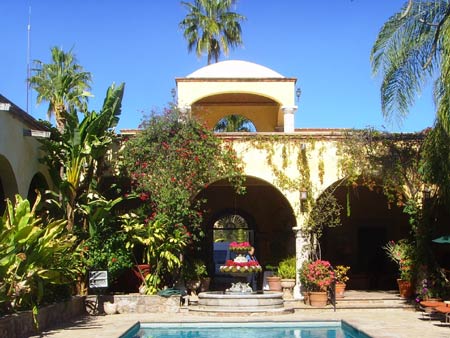 Because of its geographical location a trip to Alamos is not really a day trip. That's great because you'll want to explore for awhile anyway, but that also means you need a place to stay. There are many nice, small hotels in Alamos but if they have an opening the place you want to stay is Hacienda de Los Santos. Right in the middle of town, Hacienda de Los Santos is like a small Mexican village unto itself where the rooms, originally five colonial mansions, are aligned around mini-plazas where swimming pools sparkle during the day and if need be, fireplaces spark at night. Mexican statuary is everywhere on the property; some pieces are large and easily seen while smaller pieces are tucked away in nooks or peek out from a hiding place amongst a veritable botanical garden of flowers, cactus, vines, shrubs and giant banyan-like trees. And that's just the outside! Hacienda de Los Santos was established by a silver baron in the late 17th century and the ambiance of a long-lost time remains. Some of the wooden doors and gates here are hundreds of years old, and the staff would be delighted to point out the most historical of pieces scattered throughout the property, maybe even in your room. Each room is luxuriously appointed with modern amenities (except TV, you won't miss it) but decorated in such a way as to respect the overall antiquities vibe of Alamos.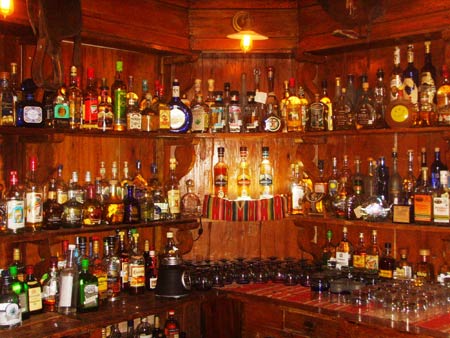 A few days at Hacienda de Los Santos can be a time of constant discovery, and some will want that discovery to include a taste of some of the 500 or so kinds of tequila on offer in the resort's bar. The restaurant serves traditional and contemporary Mexican food, there are a couple of putting greens for duffers and there's even a theater for movie fans. Hacienda de Los Santos is considered an Alamos must-see; if you're unable to overnight you won't regret stopping in for a meal and a look around. www.haciendadelossantos.com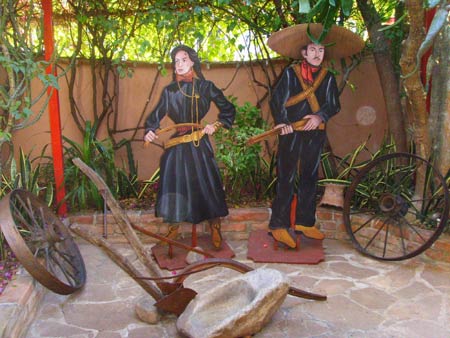 To delve even deeper into local culture visit the Casa de Maria Felix museum. Felix was a Mexican film star who was born in Alamos and the museum presents the story of her life both in Alamos and as a worldwide celebrity. You'll definitely leave Alamos with plenty of vivid memories but if you want a physical souvenir as well stop at the Mercado Artesanas (on the road into town, you can't miss it) where all types of locally-made crafts and jewelry are available at very reasonable prices. There's even a lady there offering medicina tradicional (traditional medicine) so if you have a headache stop in and pick up one of her herbal cures. She'll make that pain go away, just like magic.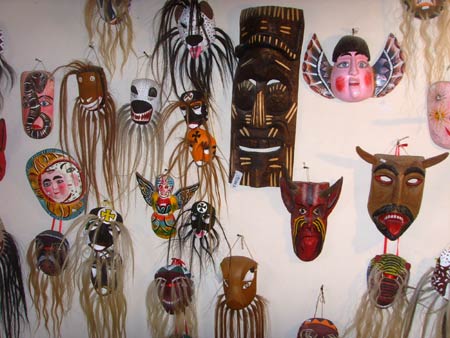 For more info: www.gotosonora.com

.

---
...end