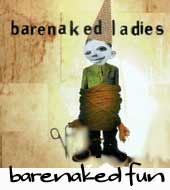 by Debbie Seagle

M.

Ever since the attacks of September 11th, I have found myself looking for diversions that take my mind off the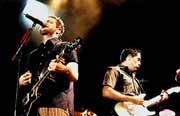 scariness of the world. Daydreams are diversions, and so is music, if you know where to look for the type of diversion you need. I think that's why I have been enjoying this Barenaked Ladies CD "Maroon" so much. It makes me forget that people throw bombs on each other. Produced by Don Was, Maroon features "Too Little Too Late", "Falling For The First Time" and the first single, "Pinch Me". Each one guaranteed to give you a moment's escape from life or make you face it in a not-so-awful way, like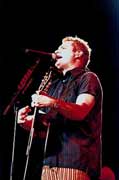 in the song "Never Do Anything," where the barenaked ones intone:

Got a big chip, you want a fat lip?
How 'bout a mouthful of Chiclets?
Life passed me by, but it's not my fault,
I'll lick my wounds, could you pass the salt?

Have you ever been to a frat party where you couldn't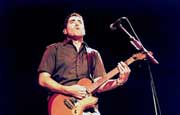 stop laughing and your friends were all around you and the music just made you want to dance around like a fool? Well, part of that was probably the alcohol, but the Barenaked Ladies have that kind of effect as well. Not to say that they are the rag-tag type of musicians who play at frat parties. Each member of BNL is not only a talented musician, but a multi talented entertainer. With the doses of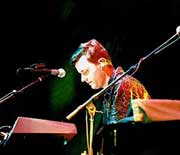 humor, dance, rap and rock there is always high energy and a little something extra. If you don't want to feel good, have a good time and laugh, don't go to one of their concerts. Don't listen to a CD either. The "Maroon" CD is a nice mix of tempos, experimentation with different instruments and verbal calisthenics.
Its been said that Barenaked Ladies is perhaps one of the most talented group of musicians to come out of Toronto since Rush. They certainly have the Junos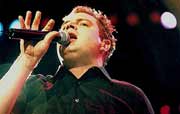 (Canadian Music Awards) to back that up. Childhood friends and co-front men Steven Page and Ed Robertson write songs about life, in all its good and bad turns. A perfect example of this is the catchy single from "Maroon" called "Pinch Me." For Barenaked Ladies it works, but can you imagine Dave Mustaine or Ozzy singing "Put the sprinkler on the lawn, and run through with my gym shorts on?" This blend of pop, rock, jazz, rap and just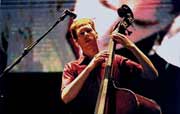 about every other music style that is heard today just works! Not to be stifled by the structure of songs, you can also see a lot of ad libbing at live shows, which is another thing you don't see a lot of bands do these days. Concerts are a chance to step into their bizarre living room and watch what develops.

Perhaps because of keyboardist Kevin Hearn's own battle with leukemia, the band has also become very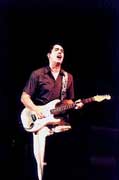 active on that front recently. This year they joined the Great Guinness Toast to raise money and awareness for the Leukemia and Lymphoma Society.
The Great Guinness Toast Barenaked Ladies concert was broadcast as a live pay-per-view event from New York City on November 30. $1 from each order was contributed to the Leukemia Society.

Finally, If you've been waiting for the perfect opportunity to get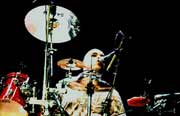 to know the Barenaked Ladies there is great news! In November they released "Disc One: All Their Greatest Hits", now you can discover all the fun you've been missing and then go back and get to know them even better by picking up "Maroon" and their other great studio albums.
.
More Barenaked Ladies
Visit the Official Barenaked Ladies Web Site
---
Listen To/Purchase Barenaked Ladies Music

Photos by Debbie Seagle
Copyright 2001 Iconoclast Entertainment Group / Groove Quest Productions
All Rights Reserved by Copyright holders.