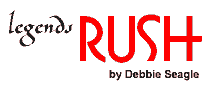 "We were writing songs to play them live night after night, so we were aware of making them challenging and exciting in personal terms. Over 20 years, that stands us in good stead." Neil Peart

leg·end (l j nd) n.
One that inspires legends or achieves legendary fame
A story about mythical or supernatural beings or events
star (stär) n.
An artistic performer or athlete whose leading role or superior performance is acknowledged
One who is highly celebrated in a field or profession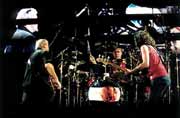 Some might say that the band RUSH is the embodiment of the words "Legend" and "Star." With a long career that has lasted three decades, this band is in a very select group of musicians who have been there, done that and lived to tell about it. This power trio started out in a small Canadian town in 1969. They began their following by playing covers of Led Zeppelin and Cream in clubs around Sarnia, Ontario. Not exactly the big city, but most legends come from humble beginnings.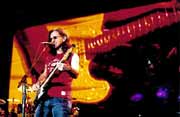 The band originally included John Rutsey on drums, who was replaced by Neil Peart before the recording of "Fly By Night" in 1975. Since that time, the band has journeyed through the changing music scene virtually intact, allowing for solo projects. Neil Peart brought new potential to the band by adding his lyrical and vocal talents to the mix. The band moved to Toronto and began playing hard rock/heavy metal fusions that evoked sci-fi/futuristic images. Their first privately produced LP was rejected by major labels but received extensive air play in Seattle. This led to bookings in the Pacific Northwest and a record contract with Mercury Records.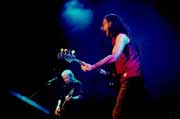 Rush were part of the founding movement of "Progressive Rock." Their performances showcased their musical prowess and state-of-the-art stage presence. Their performance style, and their success, has centered on lead singer Geddy Lee. With the personality and charisma of a true rock star, his high, clear vocals always did (and still do) register on the Richter scale. In addition, Neil Peart's epic compositions and Alex Lifeson's meticulous guitar work come together to create the trio's successful sound.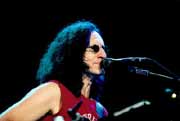 Rush's recording career can be readily divided into four phases. The early years were purely and simply heavy metal. Then followed the experimental years, when the trio pushed the boundaries of progressive rock and established their reputations as virtuoso musicians. The third phase was a reaction to the second. The group pulled back from their all-encompassing love affair with technology and studio wizardry and reclaimed their reputation as innovative songwriters. The fourth phase, captured on "Different Stages," proves Rush has found the place between rock'n'roll simplicity and hi-tech complexity while retaining the most attractive elements of both.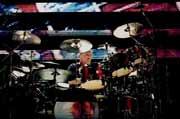 If you are lucky enough to experience one of their concerts these days, you will not regret the price of admission. While experiencing the most recent tour in support of "Vapor Trails," the audience was met with an opening number that can only be compared to a rocket launch. Geddy's bass solos and Alex's guitar work are still the stuff of legend. Their stage presence lets you know that after 30 odd years, they are very comfortable in their own skin and with their talents. You will find the audience playing air guitar or drums and feeling the lyrics of each song as they get progressively more intense. The nearly three-hour performance (with an intermission and no opening band) was punctuated with loud shrieks from the revelers at this nostalgic "BIG ROCK SHOW." Not only was the music drawing the crowd in, but also the visual stimulation of the performance was draped with alternating stark black & white images and psychedelic colors. This classic rock trio is still going strong and keeping pace with the pack.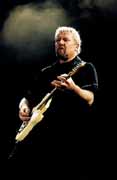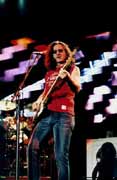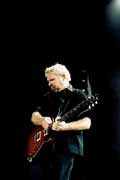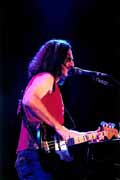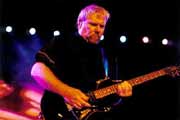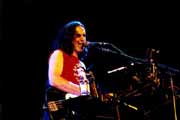 Rush Is:
Geddy Lee - Lead vocals, bass, keyboard
Alex Lifeson - Guitar
Neil Peart - Drums

Awards:

Juno Awards:


(1974) Most promising group of the year
(1977) Group of the year
(1978) Group of the year
(1991) Best Heavy Metal Album
(1991) Best album cover - "Presto"
(1992) Best Hard Rock Album
(1992) Best album cover - "Roll the Bones"
(1993) Hall of Fame

Grammys:


(1982) Runner-up in Best Rock Instrumental
"YYZ" - beat by The Police's "Behind my Camel"
(1992) Runner-up in Best Rock Instrumental
"Where's my thing" - beat by Eric Johnson's "Cliffs of Dover"

Other Awards:

"Lifetime Achievement" award from Musician's Institute in Hollywood, CA on January 23, 1992.
"The Seventh Annual Musicians of the Millennium Award" from the Harvard Lampoon.
"Canadian Music Hall of Fame" induction in 2002

Career Album Discography:

Rush 1974
Fly By Night 1975
Caress Of Steel 1975
2112 1976
All The World's A Stage 1976
A Farewell To Kings 1977
Archives 1977
Hemispheres 1978
Permanent Waves 1980
Moving Pictures 1981
Exit... Stage Left 1981
Signals 1982
Grace Under Pressure 1984
Power Windows 1985
Hold Your Fire 1987
A Show Of Hands 1989
Presto 1989
Chronicles 1990
Roll The Bones 1991
Counterparts 1993
Test For Echo 1996
Retrospective Vol. 1 1997
Retrospective Vol. 2 1997
Different Stages 1998
Vapor Trails 2002

Visit the Official Rush Website
Purchase Rush Music.
Photos by Debbie Seagle Copyright 2002 Groove Quest Productions - All Rights Reserved - Debbie Seagle is the Special Features Editor for the iconoFAN Network.