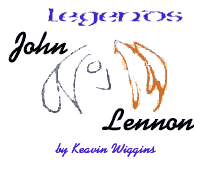 leg·end (l j nd) n.
One that inspires legends or achieves legendary fame
A story about mythical or supernatural beings or events
star (stär) n.
An artistic performer or athlete whose leading role or superior performance is acknowledged
One who is highly celebrated in a field or profession

With the release of Acoustic and the reissue of Rock 'N' Roll it was high time that we have a Legends feature for John Lennon. This feature will focus on these two releases because they are reaching us now, but also because they remind us of why John Lennon is a legend.


Acoustic


Acoustic is a must have for any diehard Lennon fan and even casual fans will find a lot to love with this collection of demos and outtakes. We now live in the age of studio magic vocals and 'songwriters for hire', so it's interesting to look back at one of the preeminent songwriters and singers of all time and contrast this collection with the overproduced product that's masquerading as music right now.
Technically speaking, John Lennon wasn't the world's best singer or musician. However, he did have an incredible gift as a songwriter, creating some of best songs ever recorded—both melodically and lyrically. As a singer, while not technically a virtuoso, he was able to convey pure emotion, something that most singers--even the most technical—can never achieve. Some may feel that he is overrated, but take a listen to his catalog of songs from start to finish and their diversity and compare them to almost anyone and you see that practically all competitors come up short. If there is such a thing as a rock legend, John Lennon is at the top of the list.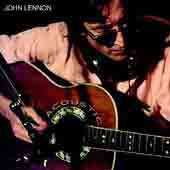 Acoustic is not a "lost album." This isn't Brian Wilson's Smile released almost 40-years after the fact, but it is a bit like looking behind the curtains at the great Oz, as we get a peak at some songs that we know and love stripped down to their basics, and they still stand up strong. We are also treated to some rarities including the original version of "Real Love".
In this form, some of the songs take on an almost melancholy feel. "Love" is raw emotion. "Working Class Hero" has a plaintiveness and urgency to it that comes out more in this version than with the studio release. "My Mummy's Dead" is understandably sad. On the other hand, "God" loses some its power in this incarnation.
The only song I found myself skipping over in subsequent listens was "Luck of The Irish," which would have been cool, but suffers from the banshee accompanying vocals of Yoko.
"Watching The Wheels" has always been a favorite of mine among Lennon's solo material, and the song does not lose its power in this unplugged version. Which goes to show that his songs stand head and shoulders above most--even when taken down to their basics.
A real highlight for this disc is "Real Love", which the Anthology version with the other Beatles laying down accompanying tracks was great, this version and especially John's vocals come across with more emotion and less gloss, which makes the song more powerful. Again, John Lennon with a microphone and guitar is usually more powerful than almost any full band.
The version of "Imagine" was recorded with an acoustic guitar (instead of a piano) in front of an audience. It doesn't quite have the majesty of the studio version, but it does give us pure unfiltered John Lennon and you can never go wrong with that.
"It's Real" seems like the perfect way to end this disc. It's just John with a guitar, whistling an accompanying melody. It carries a somewhat somber feel but with a hopeful undercurrent. When listening to this album it is almost impossible not to feel sad for the loss of John Lennon. One can only "Imagine" what kind of musical magic he could have continued to create if his life hadn't been cut short at the age of 40. But he did leave behind a testament of music from his short life that most musicians could only dream of creating in twice the time.
Like I said at the beginning, Acoustic is a must have for any diehard Lennon fan. If you allow me to resort to a pun, this album is 'pure' John Lennon. And you can never go wrong with that.


Rock 'N' Roll


This collection has a rather sorted history that I won't get into. Let us just suffice it to say that John was not happy when its original incarnation with some of these tracks appeared on a late night TV commercial for sale. He may not have felt it was up to par, as cover tunes usually are more scrutinized than originals, but in the end, he did deliver and put his unique stamp on this collection of Rock 'N' Roll standards.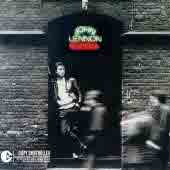 I have never been a fan of early Rock 'N' Roll, but with Lennon singing some of these songs, he made even me a convert. The most powerful song in the collection is easily John's raw version of "Stand By Me". It may lack the polish of Ben E. King's version but it more than makes up for that with unbridled emotion in the vocal delivery.
With this album, Lennon paid homage to some of the songs that inspired him as a youth to become a musician, while he eventually rocketed past those that paved the way for him, this is a solid collection of performances that really gives insight into the special quality of John's voice and delivery. He could take pure cheese like "Peggy Sue" and make it cool. For those that have the original release of this album, check this version out for a little better mastering and the four bonus tracks.
While this album isn't as compelling as Acoustic, it should however not be absent from the collection of any serious Lennon fan.
Almost 25 years after the world lost John Lennon, we have two new reminders of why he has always been and always will be a legend.



More Info


Acoustic

Tracks:
1. Working Class Hero
2. Love
3. Well Well Well
4. Look At Me
5. God
6. My Mummy's Dead
7. Cold Turkey
8. Luck Of The Irish, The - (live)
9. John Sinclair - (live)
10. Woman Is The Nigger Of The World
11. What You Got
12. Watching The Wheels
13. Dear Yoko
14. Real Love
15. Imagine - (live)
16. It's Real

Rock 'N' Roll

Tracks:
1. Be Bop A Lula
2. Stand By Me
3. Rip It Up / Ready Teddy
4. You Can't Catch Me
5. Ain't That A Shame
6. Do You Wanna Dance
7. Sweet Little Sixteen
8. Slippin' And Slidin'
9. Peggy Sue
10. Bring It On Home To Me / Send Me Some Lovin'
11. Bony Moronie
12. Ya Ya
13. Just Because
14. Angel Baby
15. To Know Her Is To Love Her
16. Since My Baby Left Me
17. Just Because (Reprise)