New Found Glory
by Debbie Seagle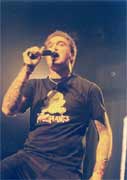 There is hope in the music world after all and we have turned a corner from the boy band days. Not to say that all the boy bands have gone away, but their key audience (teen age girls) is now evolving to the next level, pop-punk. The success of this band has burst onto the punk world and is now the music every teenager hears on the bus to school and out in the quad at lunch.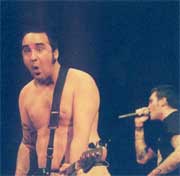 In their third commercial release, New Found Glory blend together equal parts of hardcore, emo, and rock to come up with a sound that is what I like to call "Blink light." With sounds very similar to Blink, they possess a bit less libido but better vocals. I'm also giving them extra points because they are all decent musicians, their songs are catchy and Jordan Pundik's vocals are a stand out for the band.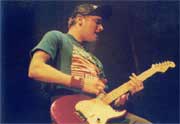 This latest effort has several energy packed tracks that will make fine summer listening, including "My Friends Over You," "Sonny," and "Something I Call Personality." This is not Ramones punk from back in the day, but a lighter version that is lighter on the angst and more focused on life and all its twists. There is an improvement in lyrical content and musical chops from their self titled CD, which shows that this band is growing in their abilities and definitely on an upward trend.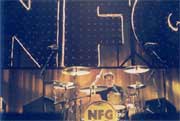 Considered a must-see-live band on the Van's Warped Tour when NFG out drew the main stage headliner, they also headlined the Civic Tour this summer and have two CDs on Listmania's list of best punk bands. One thing that must be said is that this band works hard to entertain you and the concert halls seem to be full of satisfied customers.
Similar music: Good Charlotte, MXPX


CD Info


New Found Glory - Sticks and Stones
Label: MCA Records
Rating:




Tracks:
Understatement
My Friends Over You
Sonny
Something I Call Personality
Head On Collision
Its Been A Summer
Forget My Name
Never Give Up
The Great Houdini
Singled Out
Belated
The Story So Far
Listen to samples and Purchase this CD online
tell a friend about this article


What Do You Think?


Fanspeak removed due to spam and abuse