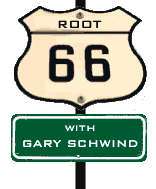 Son Volt - The Search Review

.
"Slow Hearse" is an interesting beginning to this album. It sounds like a cross between Built to Spill and Sergeant Pepper-era Beatles. It's a kaleidoscopic swirling of sound packed into only two and a half minutes.

"The Picture" is a nice follow-up to the opener. It combines rootsy guitar with a strong horn section. It's the kind of song that sounds familiar but unique at the same time. Yeah, I know it's kind of a weird statement, but let me put it another way. It sounds like something you've heard somewhere before but you can't place where. Just listen to it and maybe it will make more sense.

"Circadian Rhythm" is quite the mélange of sound. Take the guitar from "Strawberry Fields Forever," organ like you'd expect from The Band, and a healthy dose of roots rock, and you have an idea of what this song is like.

The melody of "Methamphetamine" is pure Bakersfield. It has that lonely twang that Buck Owens and Gram Parsons made their signature. All I need to say is this is a brilliant tune.

This album (all 48 minutes) just breezes by. Before I even realized it, I was halfway through it. It could be because the songs are three to four minutes long. Frankly, I think it breezes by because each song is so enjoyable. This is a collection of fourteen rich songs with profound lyrics and complex melodies. If you are a Son Volt fan, you will not be disappointed. If you are a roots rock fan, this is an album you should add to your collection.




CD Info and Links


Son Volt - The Search
Rating:





Preview and Purchase This CD Online
.

---
...end