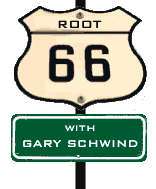 Wayne "The Train" Hancock - Tulsa Review

.
This album begins with the title track, which hearkens back to some classic country artists. Combine the western swing of Bob Wills and vocals similar to Hank Williams and what you have is the song "Tulsa."

Hancock follows the title track with a couple easygoing old-time country tunes, "Drinkin' Blues" and "Highway Bound." These are great front (or back) porch tunes for lazy summer days. Don't get me wrong. These are good tunes for any occasion, but they especially remind me of lazy summer days.

In "Shootin' Star from Texas," Hancock sings "Well Lefty and Hank Williams / Lord they sure could sing / and I wore the needle off my phonograph." Listening to this album, it's not hard to imagine that Hancock wore out the needle on his phonograph listening to guys like, Hank, Lefty Frizzell, Bob Wills and Earnest Tubb. You'll get heavy doses of steel guitar, regular guitar, "doghouse bass." Oh yeah, and you'll get fourteen very good songs. If you like old-time country and western swing, this is an album that belongs in your collection.



CD Info and Links


Wayne "The Train" Hancock - Tulsa
Label:Bloodshot
Rating:





Preview and Purchase This CD Online
.

---
...end