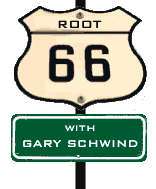 Steve Earle - Live at Montreux 2005 Review

.
I'll just come out and say it. I am a big Steve Earle guy because in my humble opinion he is one of the best songwriters going today. I was glad to discover that Steve Earle released a new album. I was especially stoked to find out that it is a live album recorded at Montreux in 2005. He is not only a great songwriter. He is prolific. Steve Earle seems to put out a new album once a year. Which is good news. To people like me, the release of a new Steve Earle album is like another Christmas.

This is a great collection of Steve Earle songs, from old favorites like "The Devil's Right Hand" to more recent tunes like "Condi Condi" and "Rich Man's War." The album is just Steve Earle with a guitar and a harmonica, so it's different than a live show you'll get when he has a full band behind him. Still, the songs are filled with the urgency you'd expect from him.

The songs that hit me the hardest are "What's a Simple Man to Do" and "Christmas in Washington." The former is simply one of the most profound and sad songs I have ever heard. It's about a man who loses his job at the factory in Mexico. To make some money, he takes a job selling heroin on a street corner and gets busted by the fuzz. This stripped-down version is especially poignant because it is so spare. "Christmas in Washington" is just one of those beautiful songs that hits like a punch to the gut. Of course, you could say that about any number of Steve Earle songs, but this one is pretty amazing.

Steve Earle fans, rejoice! Your Christmas is here. This live album is spectacular. I'm willing to bet that if you go out and get this album, it will be in your heavy rotation for a while.



CD Info and Links


Steve Earle - Live at Montreux 2005
Label:Eagle Records
Rating:





Preview and Purchase This CD Online
.

---
...end