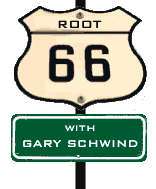 Slacks - Terrestrial Review

.
Terrestrial opens with "Shoot 'em Up," which cycles between a low, mellow vibe and a more upbeat string-driven sound. It's a good taste of what is to come throughout the album. This band flows easily from a pensive, mellow sound to a tempo that is bound to get your toes tapping.

Without knowing for sure, I'd say these guys have listened to a lot of bluegrass. Randy Garvine certainly knows how to play the banjo. I wouldn't classify them as bluegrass but the bluegrass influence is pervasive throughout their songs. And Randy Garvine isn't the only guy in the band that can play. These guys can all play and they are very tight. Again, I don't know for a fact, but it sure sounds like these guys have been playing together for a while. Slacks is definitely guitar and banjo-oriented, but their rhythm section is really strong too.

Only two songs have vocals, and those are pretty solid too. The harmony vocals in "On the Kennebec" are excellent. The other song is called "The Man Who Couldn't Rage." Clearly it is about a man that has never driven on the Los Angeles area freeways. Of course, I'm kidding. This is another good example of what makes Slacks such a good band: jangly guitars, solid rhythms and good vocals.

In the liner notes, the band states that "14 Miles to Crossfork" was recorded by Randy Garvine at his home. It definitely has a homespun sort of vibe to it. It's a song you might expect to hear coming from someone's back porch.

If there is one problem with this album, it's that it is too short. Only seven songs seems like a tease. But those seven songs are wicked good, especially if you are a fan of bands like Uncle Tupelo, Flying Burrito Brothers, and Drag the River.



CD Info and Links


Slacks - Terrestrial
Label:Indie
Rating:




Preview and Purchase This CD Online
.

...end