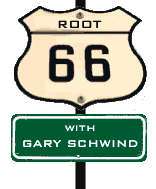 The Peach Truck Republic - Barnboard Blonde Review
By Gary Schwind

.
The Peach Truck Republic is a band steeped in the tradition of bands like Allman Brothers, Marshall Tucker, James Gang ("Come What May" and "Tried and True"), and even The Grateful Dead. Perhaps the greatest example is "Laurel and Oleander" which sounds like it was written by someone that grew up listening to a lot of Duane Allman. Let's face it, if you're going to play guitar, Duane Allman is a pretty good model. Still, TPTR aren't just copycats. I don't want to give that impression at all. They have definitely carved their own niche in that southern jam rock sound. The big difference is that TPTR doesn't have any extraordinarily long jams on this album.

"All in Good Time" is an interesting study in the influences of The Peach Truck Republic. It's a combination of bluegrass-style banjo and organ used by some of the aforementioned bands. That song reminds me a bit of Yonder Mountain String Band. I haven't seen TPTR, but I'm guessing they have one other thing in common with Yonder Mountain. I bet these guys put on a heck of a show. As with a lot of traditional bluegrass songs, TPTR incorporates a spiritual aspect into some of their songs such as "Hallelujah Fly Away."

This band is built on excellent guitar picking, strong bass lines and piano, and easy (lead and harmony) vocals. None of the guys ever strain on their vocals. That is especially noteworthy since all four band members sing on this album. If you are a fan of 70s southern rock, this is definitely an album to add to your collection.


CD Info and Links


The Peach Truck Republic - Barnboard Blonde
Label:Indie
Rating:




Preview and Purchase This CD Online
.