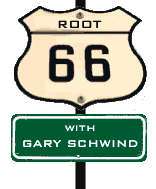 Mustang Lightning - Texas Voodoo Surf Review

.
Texas Voodoo Surf isn't just the name of this album. It's also the perfect description for the style that Mustang Lightning plays. The first song "Jack Ball" is a tremendous introduction to this band. Pounding rhythms (heavy on the cowbell) and guitar reminiscent of Dick Dale and Link Wray are featured in this song that greets you like someone kicking your front door open.

If anything, the Link Wray influence is even stronger in "Haunted House." Something about this song also reminds me of "Crypt Zombie Hula" by The Deadcats

After the moderate tempo of "Haunted House," the band returns to a full frontal assault with "Fightin Mustangs." If this song doesn't make you pump your fist, I don't know what will.

With "Slow Walk," Mustang Lightning ventures away from the voodoo surf rock for their own brand of zydeco. Chances are, you won't confuse this with any traditional zydeco artists, but these guys do a fine job putting their twist on the style.

"Slow Walk" is followed by three more-or-less traditional surf songs that would easily fit into a Quentin Tarantino film. "Guitaro" especially sounds like vintage surf music. After "Guitaro" is Mustang Lightning's version of the theme from The Good, The Bad and The Ugly. Not surprisingly, they pull this off pretty well too.

This is a solid album filled with short, punchy songs. The longest track weighs in at just over four minutes. That tells me Mustang Lightning can pack a lot into a short song. I'm impressed not only with Mustang Lightning's ability to rock, but also to venture from one genre to another with relative ease. Voodoo psycho-surfabilly fans, check this CD out. You will not be disappointed.



CD Info and Links


Mustang Lightning - Texas Voodoo Surf
Label:Tague
Rating:




Preview and Purchase This CD Online
.

...end