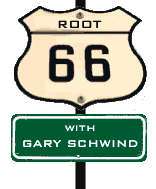 Mike Keneally Band - Guitar Therapy Live Review

.
This album begins with an instrumental tune called "Quimby" that becomes harder to classify the more you think about it. It's one part Frank Zappa, one part Widespread Panic and one part avant-garde jazz. And frankly, it's a pretty good tone-setter for the rest of the album. The Mike Keneally Band is pretty good at being unpredictable. They keep you guessing about what's coming next.

"Lightnin' Roy" has a healthy dose of Duane Allman in it. And Joe Satriani. You have to admire a guy that can incorporate both of those influences into the intro of one song. Like I said, you don't know what's coming next.

And just when you think you're getting the hang of this album with all of the guitar, you get a drum solo in "Joe's Solo."

It is best to think of this as not just an album but a journey. It's a journey where you have no directions and you don't know exactly what your destination is. You just enjoy the scenery and whenever you get to your destination, you'll know it. I think guitar fans everywhere are probably salivating knowing this album exists. Mike Keneally can flat out play. It truly is guitar therapy, but it's also therapy from the mundane. I can fairly well guarantee you won't hear another album quite like this one.


CD Info and Links


Mike Keneally Band - Guitar Therapy Live
Label:Exowax
Rating:




Preview and Purchase This CD Online
.

---
...end