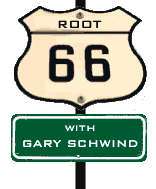 Marley's Ghost - Spooked Review

.
If I had to describe Marley's Ghost with one phrase it would be old-time. I don't mean that with any negative connotations. What I mean is that there aren't many bands like Marley's Ghost anymore. At least not that I know of. The album kicks off with sounds of a Jew's harp at the beginning of "Sail Away, Ladies." The harmonies in this song are reminiscent of barbershop quartets and the instrumentation (all strings and piano) might bring O Brother, Where Art Thou? to mind.

Marley's Ghost covers a Bob Dylan song, "Wicked Messenger." This song is a little darker than its predecessors but still pretty impressive. While the two songs before it are toe-tappers, this one is more about the message.

"High Walls" was written by Paul Kennerley and originally appeared on an album called The legend of Jesse James. But if you just listen to it without knowing who wrote it, you'd probably guess Gram Parsons. I know I would have because the sound is vintage. Flying Burrito Brothers.

"Last Words" is a very funny story song about a man who's dying. Even as I write that, it seems weird, but trust me it's funny. The man is dying, and his brother Roger asks, "Could I have all your stuff when you die?" In the end, after Roger asks for all his brother's stuff, the brother regains consciousness in his hospital bed and the angels take Roger instead.

Marley's Ghost also draws from a spiritual tradition with "Palms of Victory" and "Old Time Religion." This band shows even more range with the song that follows the two spirituals, "The Girl with the Blue Dress On/Sally in the Garden." This is an instrumental Irish folk tune with fiddle, mandolin and bouzouki. The only thing missing is the tin whistle.

"The Ballad of Johnny Hallyday" is a reference to the French rock/pop star who is sort of the French version of Elvis. And yes, I knew that before I even heard this song. I'm married to a French woman. While Johnny Hallyday doesn't play a prominent part in this song, it's a good story.

Marley's Ghost shows tremendous range with this album. From country and folk (both American, Irish, and Scottish) to western ("Cowboy Lullaby") and spiritual, this band covers a lot of ground, and they do it all well. If you are a fan of old-time string band music, this is a CD you should add to your collection.


CD Info and Links


Marley's Ghost - Spooked
Label:Sage Arts Records
Rating:




Release Date: February 21, 2006
Preview and Purchase This CD Online
.

...end