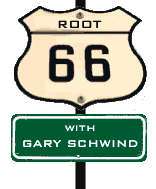 Liam Bailey - Flesh + Armor Review

.
On his website, Liam Bailey states that Bill Frisell is one of his biggest influences. While he does combine jazz and roots influences, the tempo and sound of this album puts me more in mind of two singers named Buckley: Jeff and Tim.

This is a collection of mellow songs featuring some bluesy guitar ("When the Feeling Is Done"), mandolin (throughout), and Bailey's easy vocals. A couple songs caught my attention more than the others. "I've Never Been So Lonesome (with Someone)" is a beautifully sad song. It's the kind of song that Jeff Buckley performed brilliantly. The other song that caught my attention was "A Castle for a Home," which is a bluesy, rootsy number that would sound great coming from someone's porch.

Flesh + Armor is a collection of eleven well-crafted, mellow tunes. If you want a CD for chilling out, or if you are a fan of Jeff or Tim Buckley, this is a good choice.



CD Info and Links


Liam Bailey - Flesh + Armor
Label:Mad River Records
Rating:




Preview and Purchase This CD Online
.

---
...end