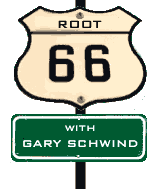 Lee Roy Parnell Live
The Mint, Los Angeles - 16 May 2006

.


When I arrived at The Mint, probably only two dozen people were in the place. The band's gear was set up on the stage and Lucinda Williams played on the sound system.

People were very excited when Lee Roy and the band took the stage, and rightly so. Parnell has a different vibe live than recorded. His live sound has a more roadhouse feel than the album Back to the Well. He began the show with the title track of his latest album and I immediately had Stevie Ray Vaughn come to mind. The keyboard player was in the groove from the word go also. He has a little Jerry Lee Lewis in him.

The beginning of the set was heavy with songs from Back to the Well, including "Something out of Nothing," "Don't Water it Down," and "Daddies and Daughters." About midway through the set, the band performed a T-Bone Walker song whose name I didn't catch, then settled into some of his tunes from the early 90s.

The most charming moment of the evening was when Lee Roy told a story about their day off just before this show. On their day off, they went bowling somewhere in Hollywood. At the bowling alley, someone took a photo which they sent back to the website folks with the message, "Look, the boys played the Hollywood Bowl."

This show was in LA, and had a typical LA moment. For some reason, a member of the audience felt compelled to comment on Lee Roy's hair. He responded, "I know my hair's screwed up, but it ain't about the hair. As soon as it's about the hair, I'm out." With Lee Roy Parnell, it doesn't need to be about the hair. This guy plays guitar in a style heavily influenced by Duane Allman and Stevie Ray Vaughn. Lee Roy summed up the evening pretty well. He said that the relatively small size of the audience didn't matter. Some of the best shows he's ever done were small. He said, "You're going to call your friends tomorrow and tell them, 'You screwed up.'" Well, if you weren't at this show, you screwed up.

Lee Roy Parnell - Back to the Well Review

.
It doesn't take long to figure out that Parnell is about good guitar licks. The first song ("Back to the Well") is just the beginning of this showcase for his ability on the guitar, particularly at the end of the song when Parnell shows his chops on slide guitar.

Like Delbert McClinton, Lee Roy Parnell blends blues with southern rock. Also like Delbert McClinton, Parnell employs some golden-voiced female background vocalists. Regina and Ann McCrary bring a gospel and blues feel to the opening track "Back to the Well." He even reminds me of Delbert on one song in particular. "You Can't Lose 'Em All." It just has that down-on-my-luck theme that Delbert has perfected.

Parnell's vocals at times (especially when he dips into the lower registers) remind me of soCal bluesman Al Blake. A couple examples of the comparison to Al Blake are at the beginning of "Something out of Nothing" and "Old Soul."

"Don't Water it Down" is probably my favorite song on the album. This is a groovin' tune featuring some great slide guitar and bass lines, honky tonk piano and outstanding background vocals. This is just a smooth song that I had to go back and listen to again.

If there is one song on this album that would do really well at a country radio station, it's "Daddies and Daughters." It's a very touching ballad whose title pretty much explains the thrust of the song. It's hard to imagine that a country radio program director could hear this song without wanting to play it on his station.

This is a really solid album with a good mixture of ballads and songs that will make you want to two-step. Parnell is an underrated guitar genius who writes songs that are easy on the ears. Seriously, I think I could listen to this for hours without tiring of it. If you like southern blues-rock, this is an album that should be in your collection as soon as you can lay your hands on it. Trust me, you won't regret it.


CD Info and Links


Lee Roy Parnell - Back to the Well
Label:Universal South Records
Rating:





Preview and Purchase This CD Online
.

---
...end