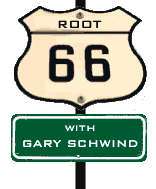 Lee Rocker - Racin' the Devil Review

.
Stray Cats and Lee Rocker fans rejoice. Racin' the Devil is a great effort full of traditional rockabilly sounds, starting with Rocker's version of "Rock this Town." It's a little different than the Stray Cats version, not quite as swinging, but it's still the great song we all know and love.

"The River Runs" is a great showcase for Rocker's vocals and the harmonies in this song are reminiscent of The Crickets backing up Buddy Holly. Of course, we all know about Rocker's chops on the double bass, but his vocals are solid too. He sings in a smooth, almost crooning voice, not unlike Marco DiMaggio. In fact, if I had to compare this album to just one band, it would be the DiMaggio Brothers.

There are some great songs on this album. "Race Track Blues" is just a great rockabilly song about a down-on-his-luck horse player. It will definitely get your toes tapping. "Race Track Blues" is followed by my favorite song of the album, "Runnin' from the Hounds." Do yourself a favor when you listen to this song. Turn up the volume, then just sit back and soak it in and leave the volume up for the next song "Rockin' Harder."

This album isn't just an example of good traditional rockabilly. It's also a great example of why the double bass is one of the best instruments around. If I were going to sell my soul to be good at just one instrument, it would be the double bass. And even if you don't think about selling your soul, this album should get your fingers popping and your toes tapping.



CD Info and Links


Lee Rocker - Racin' the Devil
Label:Alligator Records
Rating:





Preview and Purchase This CD Online
.

...end